Coach Nile, LoveSpeaks launched campaigns to renew Ilonggo faith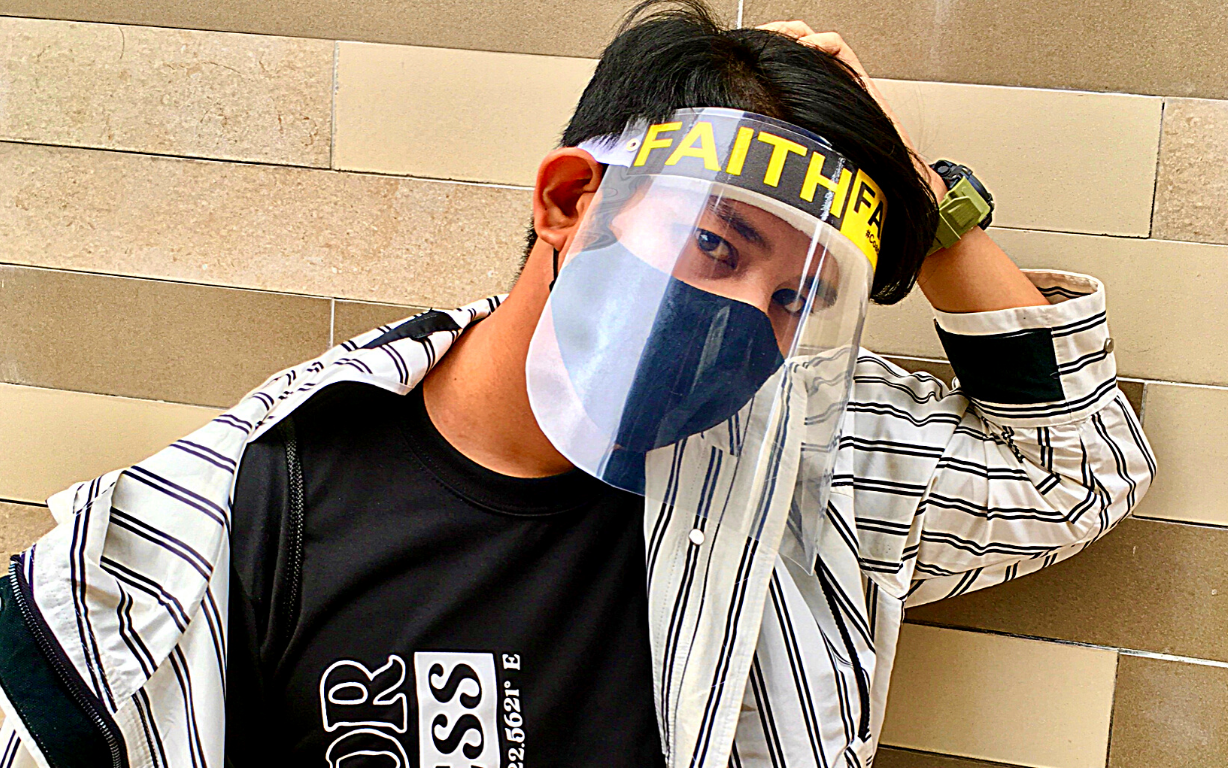 Coach Nile launched a Faith Shield as a new project to remind Ilonggos of the importance of faith.
Faith Shield is also an effort to help displaced workers in Iloilo City.
Let's help spread faith by wearing Faith Shields.
Branding consultancy, Nile on Weekends by Coach Nile Kris Jan Banga and LoveSpeaks International was out again to give support by launching "Faith Shield" a parallel campaign initiative with #PadayonKita aimed to help push Iloilo City move forward and transcend the health crisis.
The Faith Shield project was launched in partnership with LoveSpeaks International, an online inspirational and a motivational resource platform.
The effort complements Coach Nile's personal and leadership development projects online courses and which can be found on two e-books that he released recently.
The health crisis which hugely affected all people from different walks of life has also rubbed off to Coach Nile, but he remained focused to share the good side as a result of the Corononavirus.
"Personally, the pandemic revealed many of my limitations. But more than that, the pandemic displayed unlimited opportunities that were waiting to be discovered," revealed Coach Nile.
He summoned his inner his strengths
Realizing the various limitations presented by the new normal, Coach Nile went inward to revisit his learnings. Through this he developed his inner capacities. "The pandemic pushed me to learn new things," said Nile, such as writing a book, doing coaching online, and creating courses designed to share empowerment to people – a power that emanated from God."
Two of e-books were also released this year. These are entitled: "Yesterday, Today Tomorrow" and "Shift of the Sound" was released last May and September, respectively. A copy of the e-book can be accessed by order via Nile.PH Facebook Page.
"When this pandemic erupted on the face of the earth, I leaned closer to God in prayer for directives," he shared, by "redirecting focus on things that can be transformed and not dwell on the problems and difficulties caused by the disease that is beyond our control."
He collectivized strengths through collaboration
Coach Nile focused on things that were within his sphere of influence and controllable at arm's length. This realization allowed him to gather key partners for collaborative projects and campaigns that intend to uplift the spiritual well-being of the Ilonggos and help improve the community.
With the help of key partners, Coach Nile was able to be a part of three projects: Give to Save Iloilo, Food for Friends, and recently Faith Shield.
'Give to Save Iloilo' was an effort that distributed PPEs and basic goods as a voluntary assistance to hundreds of front liners and brothers and sisters who belong to the vulnerable sector.
Another project 'Food For Friends' benefited 300 individuals from the marginalized sector of our society.
The meaningful impact of the two projects resulted to Faith Shield. This project aims to produce locally made face shields to be sold for funds to support the basic needs of the beneficiaries. You can place your orders through the Facebook pages of Coach Nile.PH and LoveSpeaks.
He shared hope and inspired faith
"I was seeking what more I can do with all of these changes happening around us," he remarked and I got this strong impression to put out another project that will both inspire people to embrace a change of mindset and probably to raise some help that can help financially those in dire need.
"The Face Shield project was my way to express a Godly perspective and help shape a positive mindset to people," Nile intoned.
The project turned out to be a life-changing effort after Coach Nile found a group of displaced engineering workers that were stranded in Iloilo City.
"When I learned about the engineering workers who got stranded and who lost jobs because of abandoned projects, my determination to create project Faith Shield and raise some funds to provide financial assistance became stronger," he declared.
Project Face Shield aspired to influence people to hold on by believing that the ongoing crisis will end sooner or later and to help displaced people, like the engineering workers, stand up to find a means of living so that they can feed their families.
Coach Nile and LoveSpeaks ensured that the face shield used for the Faith Shield project is 100% locally produced. The proceeds collected from the effort is also programmed to assist the spiritual upliftment advocacies and various charity work of the organizers.
"Our projects are envisioned to direct people to find hope, faith and love," stated Coach Nile with the aim to allow bold faith to emerge from inside of us."
Your support on the campaigns Coach Nile.PH and LoveSpeaks were counted and many has likewise showed support by visiting their Facebook pages.
Let us go back to the basics by embracing faith and let us wear statements that motivates hope, Coach Nile and LoveSpeaks International encouraged.
In this period of doubts and uncertainty that enveloped us globally and personally, we want to become an instrument that will help people crush down fears – to demolish their fears – so that clarity will be activated and we will be ushered onto the light where solutions can be found," Coach Nile averred.