Mayor, 8 others in Oton LGU positive for COVID-19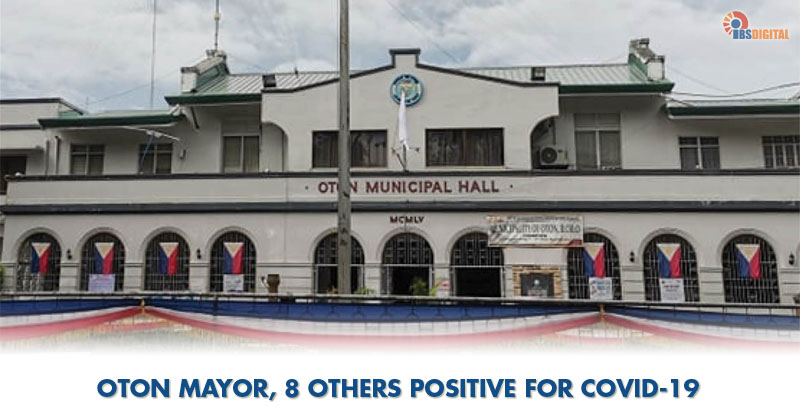 Mayor Carina Flores of the Oton, Iloilo and 8 others in the LGU turned positive for COVID-19.

Oton municipal hall is on partial lockdown until January 3, 2021 for disinfection.
Nine persons working in the local government unit of Oton, Iloilo tested positive for Coronavirus Disease 2019 (COVID), including Mayor Carina Flores.
Mr. Jafet Salinas, Oton's COVID-19 focal person, confirmed in an interview over Aksyon Radyo Iloilo that Flores is indeed among those Oton LGU employees recently infected by the dreaded disease in the municipality.
"After she was informed that her staff tested positive, she voluntarily underwent swab testing in a medical facility in Iloilo City and it also turned out positive," Salinas said.
Aside from Flores, Salinas said that three others in the Mayor's office were infected while the remaining five is working in the Accounting Office in the municipal hall.
Three of those who tested positive for the virus were able to infect several members of their respective families. All infected personnel and their positive family members are already under facility quarantine.
Salinas said that they are still investigating how these employees were able to get the virus as they said they have been observing all safety protocols religiously, including the frequent washing of hands and the wearing of face masks and face shields.
Because of this, Oton LGU has declared the partial lockdown of its municipal hall starting December 26, 2020 until January 3, 2021 for disinfection of some offices.
It will only partial lockdown as the following offices will remain open: Municipal Health Office, General Services Office, Municipal Assessor's Office, Municipal Treasurer's Office, Municipal Disaster Risk Reduction and Management Office, Municipal Economic and Development Office and Business Permits and Licensing Office.