MORE Power has made bills payment easier and safer with Dragonpay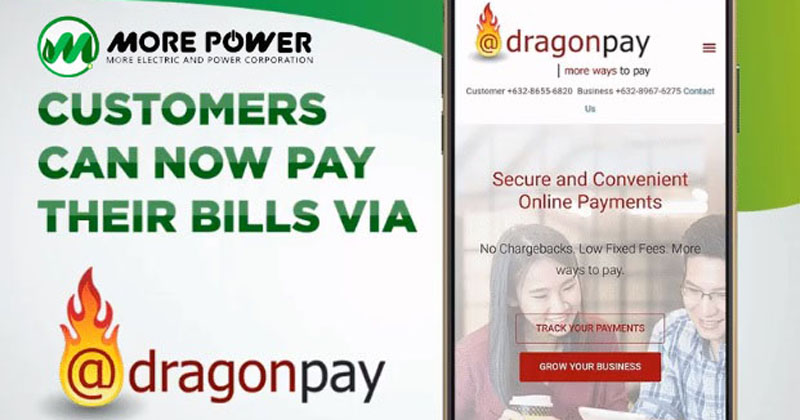 COVID-19 has caused mundane transactions like paying monthly electricity bills challenging. But MORE Power has partnered with Dragonpay to make the transaction convenient

Paying your electricity bill can now be done online and it's easier, faster, and safe

Stay home and stay safe! Avoid delays and long lines on your bills payment using Dragonpay
The global pandemic has undeniably disrupted the flow of daily activities affecting even mundane transactions such as paying electricity bills. Social distancing has likewise caused delays in making a transaction and being outdoors has increased the risk of catching the deadly virus.
Mindful of the health safety of electricity consumers, MORE Power has entered into a cooperation with Dragonpay, an online facility that allows consumers to pay electricity bills in the safety and comfort of their own homes through a phone or a computer.
Consumers of MORE Power can go to the website www.morepower.com.ph and make their payments hassle-free
How online payment made transactions easier during this pandemic?
Nonoy Taclino, president of the Iloilo Bloggers Society and who is a registered consumer of MORE Power shared his experience using this online payment method.
"I'm thankful that MORE Power already has an online option for payment of bills for it is safer and convenient, especially now that we are still under a pandemic. I don't have to go out and spend hours queuing in malls or at the Customer Services Center of the company", he said.
"I immediately tried it and it was very easy, added Taclino and I used Grabpay as a payment option in Dragonpay. I usually preferred online payment whenever available."
According to Taclino, there's a convenience fee for the service, but it's reasonable considering the time that he saved doing the transaction and the reduced exposure to health safety risks.
Here are 3 easy steps on how you can start paying your monthly bill using Dragonpay
How you can register: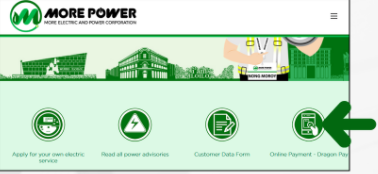 Go to www.morepower.com.ph and click the Online Payment Icon
After clicking Online payment icon, you will be redirected to payment www.morepower.com.ph – Click Register Now
Fill out the required information for the registration and click then Register
An Email Verification Link will be sent to your inbox. Click Verify Email Address
How you can Process Your Payment: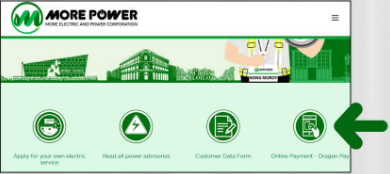 Go to www.morepower.com.ph website and click Online Payment Icon
Log in using your username and password
Enter the account number to validate and then click Search
If the account number exists, your account name and the outstanding balance will show up. Click Pay Here. Take note: If pop-ups are blocked, Click Allow pop-ups for morepower.com.ph
You are now redirected to Dragonpay gateway. Enter your desired amount of payment and then click Pay.
Choose your source of payment
Enter your login credentials for your online bank account, select your savings account, and click Pay.
Your payment transaction is now complete and an email notification will be sent to your email.
How you can Reset your Password: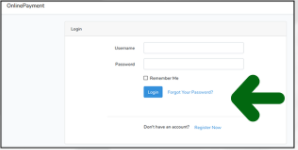 Go to www.morepower.com.ph website and click Online Payment Icon and click Forgot Your Password
Enter your email address and then click Send Password Reset Link
Click the Reset Password link from your inbox sen from IT@morepower.ph
Enter your new password twice and click Reset Password
Now, enjoy a safe, convenient, hassle-free payment of your monthly MORE Power electricity bill