Leisure and recreation matters in Iloilo City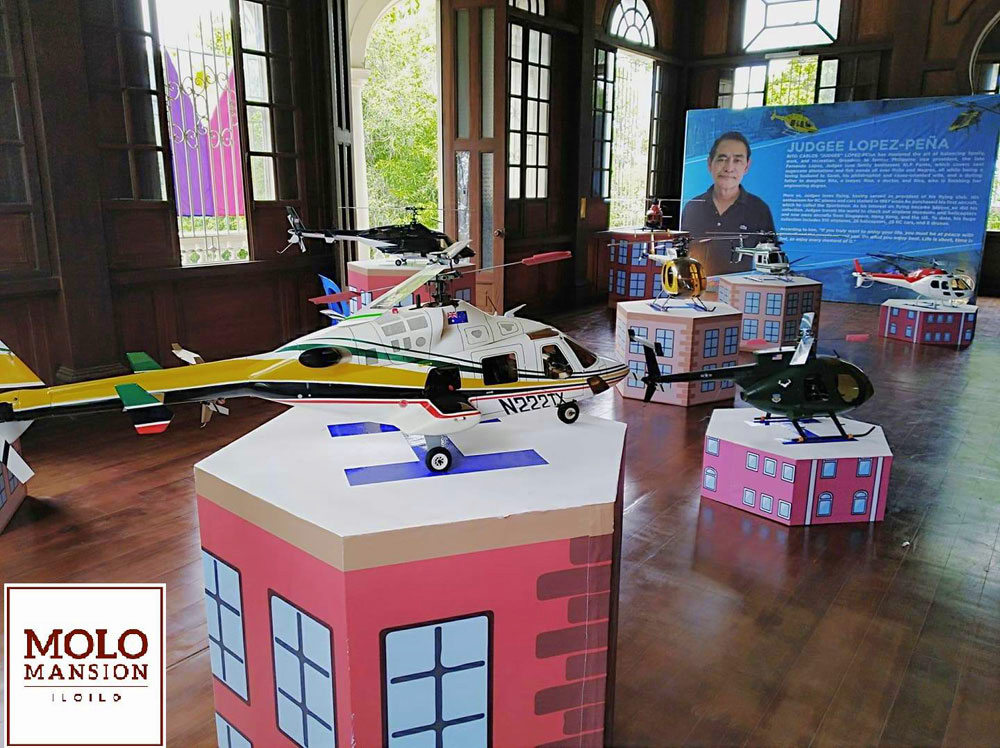 Aside from improving and upgrading the social and health services and infrastructure projects for the Ilonggos, the city government also focused on beautifying the city through various beautification projects, public mural paintings/arts and developing public plazas and open spaces for recreational activities and leisure.
When Iloilo City Mayor Jerry Treñas assumed office in 2019, his ultimate dream is to level up the city in terms of development. One of the goals is to make Iloilo City become the third most livable highly urbanized city in the country.
It was then under the leadership of the city mayor that the wheels of development have been turned on for Iloilo City.
Mayor Treñas has been pushing for the development of the city's public plazas and open spaces like the Iloilo River Esplanade and the Garden of Love so it can bring a safe avenue for friends and families to enjoy.
Meanwhile, such recreational activities and leisure can also be found and spent in malls and shopping centers like SM City Iloilo.
Throughout the years, SM City has spearheaded several initiatives and partnered with national government agencies, private organizations and individuals and other sectors to provide activities and fun activities for the mall-goers from all walks of life to learn and enjoy with.
For one, Ilonggo businessman Carlos Rito "Judgee" Peña has been a long-standing partner of SM in this kind of undertaking.
For several years, Judgee has turned SM City Iloilo into a landing pad of his old and new collections of remote control helicopters, airplanes and other kind of "toys for the bigboys."
"I have partnered with SM City Iloilo for so long. The mall has given me the venue to showcase my toy collections of airplanes and helicopters. The displays that we put up were an added attraction and a hit to the shoppers, I was also invited to display my collections at the Molo Mansion years ago", said Peña.
Peña, in his private capacity and as chairman of the Iloilo Festivals Foundation Inc. (IFFI), has also been very supportive of the various initiatives of the city government.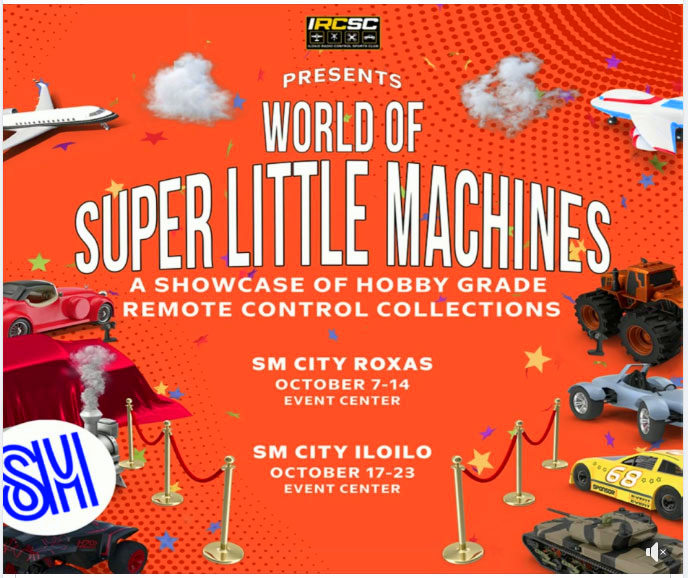 The public can once again enjoy the glimpse of Peña's multi-million array through an exhibit at SM City Iloilo Main Event Center from Oct. 17 to 23, together with his group, the Iloilo Radio Control Sports Club(IRCSC).
This year, aside from the usual items we set-up, we will showcase slot car display. This is something new and I will personally be present most of the time, so I can operate it and also interact with the curious visitors of the exhibit,'" Peña shared.
Adding to the line-up of exciting events in the mall, is the Geek Daily Toy Collectibles Con(TGDCC), the first Pop Culture Convention in Iloilo City happening on October 22-23. The event will gather local hobbyists and collectors of everything pop culture, from superheroes, cosplay, comics, games, animation, trading cards and more.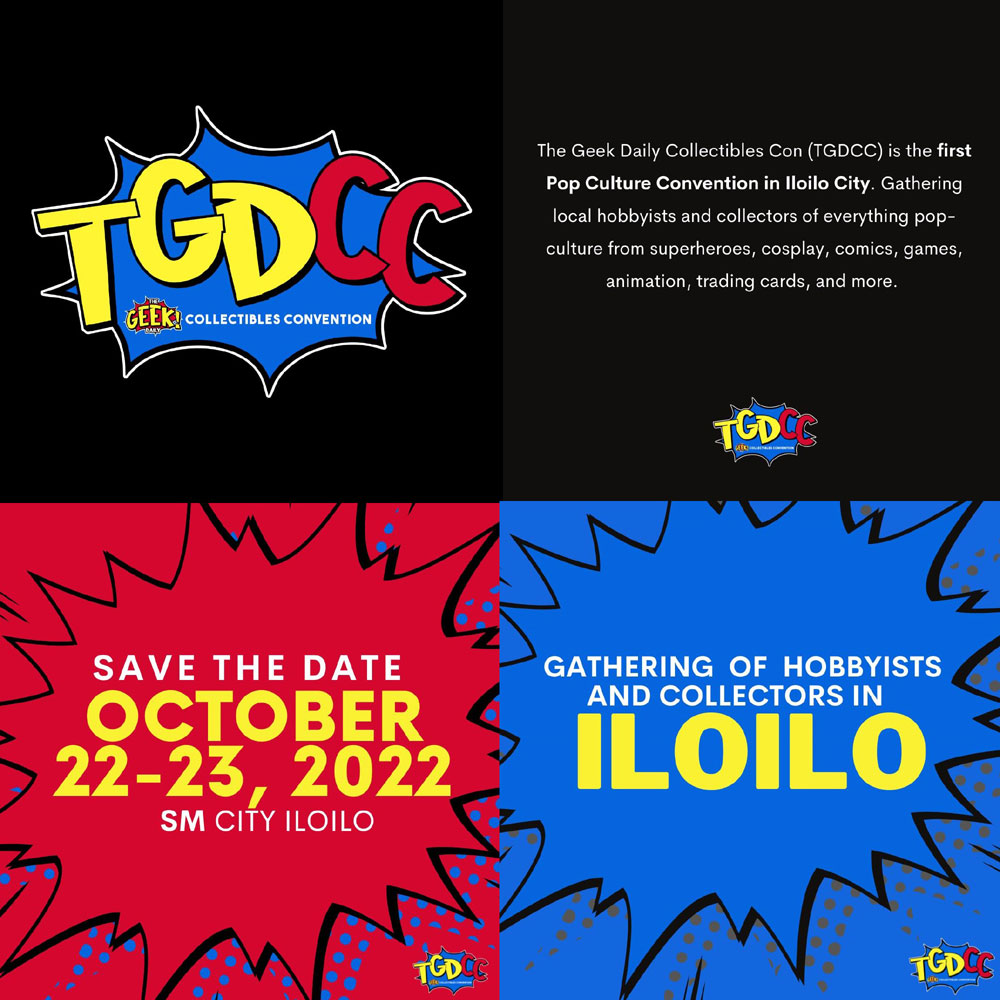 At the Molo Mansion, Magic Treats and Tricks with Dave the Magician and Ventriloquist is a treat for children on October 23 at 2:00pm. In celebration of Pink October, Breast Cancer Awareness Month, portion of the proceeds of this event will support breast cancer awareness initiatives with our medical partners in line with our breastfeeding advocacy.
Interested parties can book thru https://forms.gle/3g31yztnYsXw5QQ79.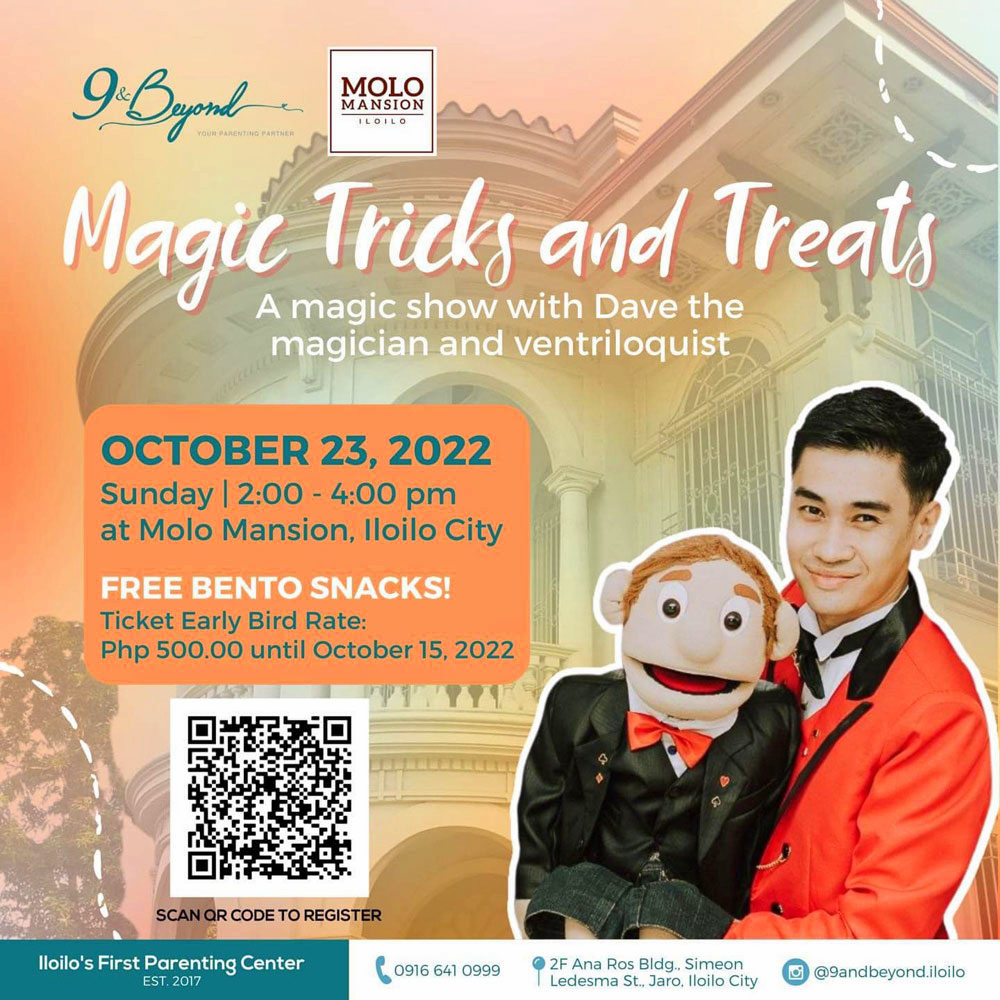 SM City Iloilo is not just a place for lots of things you can shop for, but it is also a home to various facilities like SM Storyland, playhouses and rides where kids and kids at heart can have fun and enjoy, while doing its share to give back to the community.
The mall is also a home to different local and home-grown brands from coffee shops to restaurants where families and friends can bond and make lasting memories.
Meanwhile, despite the challenges, Iloilo City continues to boom. It has been considered as one of the country's economic bright spots and a retirement hub by many.