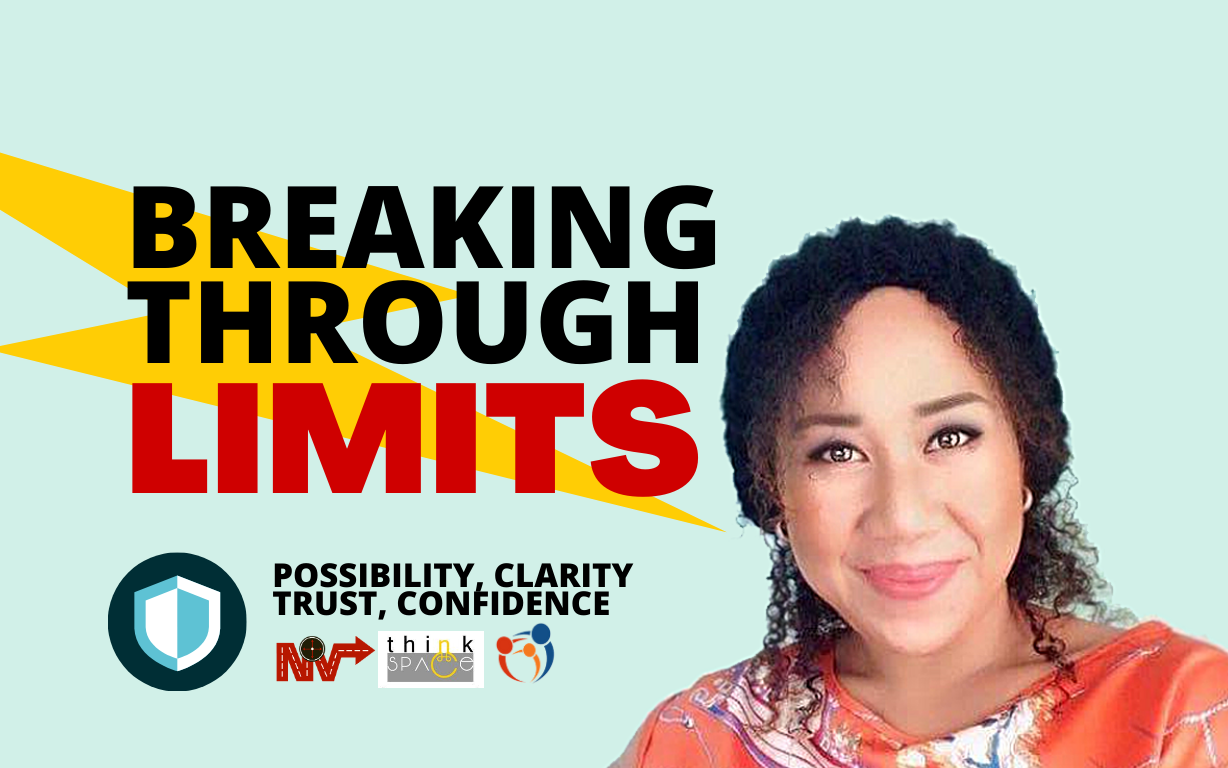 Marinel Gotera, co-founder of LoveSpeaks, leveled-up from a survival mode to a thriving mode #PadayonKita mode after attending Breaking Through Limits Coaching.
The coaching sessions unveiled the inner issues that kept Marinel from thriving.
Marinel Gotera shared her experience from the new coaching series by Coach Nile.PH: "Breaking Through Limits." Her realizations are now moving her forward with hope and a sense of security despite the ongoing crisis.
A motivational event speaker , youth director of Great Harvest Ministries Inc., and co-founder of LoveSpeaks International, Marinel's followers have organically increased to 1,890 for the past two months. The counting continues.
LoveSpeaks International is both an online inspirational and a motivational resource which aspires to "create a platform where people could know the heart of God for them and realize that regardless of their state, it is possible to experience love in its fullest sense."
Let's take a look at Marinel's journey during the Breaking Through Limits Coaching Series in this Q&A and learn why she is now on a thriving mode and moving forward like many of us who are on a state of #PadayonKita.
Q: How did you find the Breaking Through Limits group coaching? 
ML: It's unique, inspiring, and liberating.
Q: With the two sessions that you have attended, how did Breaking Through Limits helped you so far?
ML: I believe that before people can make a personal progress, they have to understand what's standing in their way. The coaching session has unveiled the real inner issues which have kept me from going out of my comfort zone. This awareness, I believe, will help me become more proactive in my decisions and on my choices and it can help me transition from a "survival mode" to a "thriving mode".
Q: What were your realizations?
ML: Oh wow…. It pointed me on the root cause of why I am always afraid to take risks. Through the session, God revealed to me that the reason why I'm afraid is because I believe that I am not enough all along.
Q: Any specific plans and goals in the next few months where you can apply the lessons that you have learned?
ML: One of my realizations was that my core value was wrong and it led me to surrender at the feet of the Lord for healing. I've begun to look at myself in the fullness of Jesus within me and I have started to make changes in my personal habit, including my lifestyle.
I've also started to compile articles and ideas that I've written years ago. I'm hoping that I will be able to write a book before the year ends. I've also started to create a roadmap for LoveSpeaks and the direction is defined by the many possibilities in which God could work through it.
Q: What are your expectations in the upcoming and remaining sessions?
ML: I'm looking forward to gain more awareness, understand the techniques, and recognize the tools that will enable me to increase my value so that I can become an effective influencer and deliver impact on the lives of others.
Q: Would you also invite your friends and family to join sessions like Breaking Through Limits in the coming months?
ML: I will and by way of sharing my personal experience and the impact that the session had on me.
Q: Can you list down 3 takeaways from the sessions? 
Growth happens outside of our comfort zones;
The greatest obstacle for our growth may sometimes be ourselves; and
It is important to learn how to talk back to your fears and doubts.
About Breaking Through Limits
Breaking Through Limits Coaching Series is now on its third session this week. You can also join in. Register for free through this link: https://bit.ly/2X04qeA.
The coaching session is a method that can help us move forward and allow us to brave the difficulties that we face today. This is the essence of #PadayonKita as emphasized during the sessions.
Breaking Through Limits is made possible through the support of the patrons of Coach Nile.PH, Iloilo Bloggers Society, IBS Digital Network, and Thinkspace which is located in Jalandoni St., Jaro, Iloilo City, just across Jollibee Drive-thru, above Ultracare.