Iloilo City opens COVID-19 vaccination for residents of Iloilo Province and Guimaras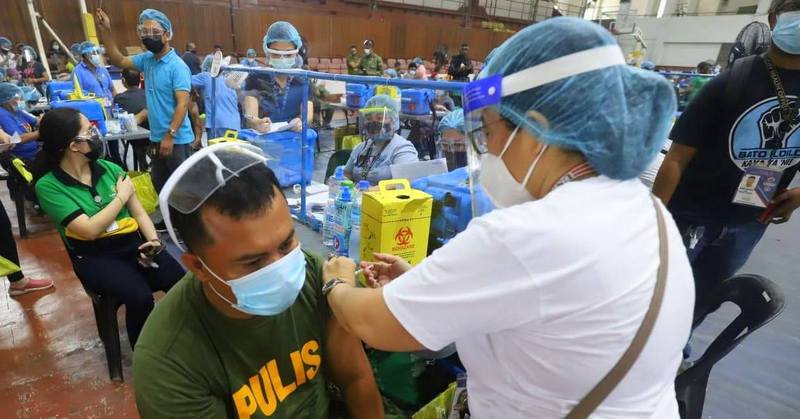 Residents of Iloilo Province and Guimaras may now avail of COVID-19 vaccines in Iloilo City every Thursday.

Mayor Treñas encouraged interested persons to pre-register for faster vaccination roll-out.
Every Thursday, Iloilo City will open COVID-19 vaccination program for residents of Iloilo Province and nearby island of Guimaras.
In a radio interview, Iloilo City Mayor Jerry Treñas announced that the City Gov't will open COVID-19 vaccination for residents of Iloilo Province and Guimaras once a week, every Thursday in all vaccination centers.
Trenas said that he already relayed the plan to Iloilo Governor Arthur Defensor, ex-Guimaras Governer Rahman Nava, and other local chief executives of municipalities in the province.
"We opened it so that those in the province will be given a chance to be vaccinated. I suggest that they pre-register so that the roll-out will be fast and more will be catered," Trenas said. "We are really trying to help out."
[Related: Guide to Iloilo City Covid-19 vaccination process.]
Trenas noted that surge of COVID-19 cases in the province are alarming and it affects the healthcare utilization rate in the city.
"Nakita ta nga kataas gid sang kaso sa probinsiya. This is quite alarming. We need to give as much protection to them," he said.
Iloilo City is currently rolling out COVID-19 vaccines in the following sites: Central Philippine University, Ateneo Iloilo, SM City Iloilo, Robinsons Place Jaro, and Megaworld Festive Walk Mall.
Pre-registration is done at SM City Iloilo, Robinsons Place Iloilo, Festive Walk Iloilo, Jaro Plaza, and in city barangays. Just bring a valid ID or any proof of identification.
"Ginatinguhaan ko gid nga makakuha sang mas madamo nga bakuna para mas madamo ang mabakunahan ta. We are still on 27% of our target population of fully vaccinated, and that's a long way to go."
Trenas also urged Ilonggos not to be choosy with COVID-19 vaccine brands. "We try to get the best vaccines, and the best vaccine is what is available.
Aside from vaccines supplied by the national government, Iloilo City has also set aside P414 million for the procurement of AstraZeneca and Novavax jabs.