Iloilo City slaughterhouse upgrade underway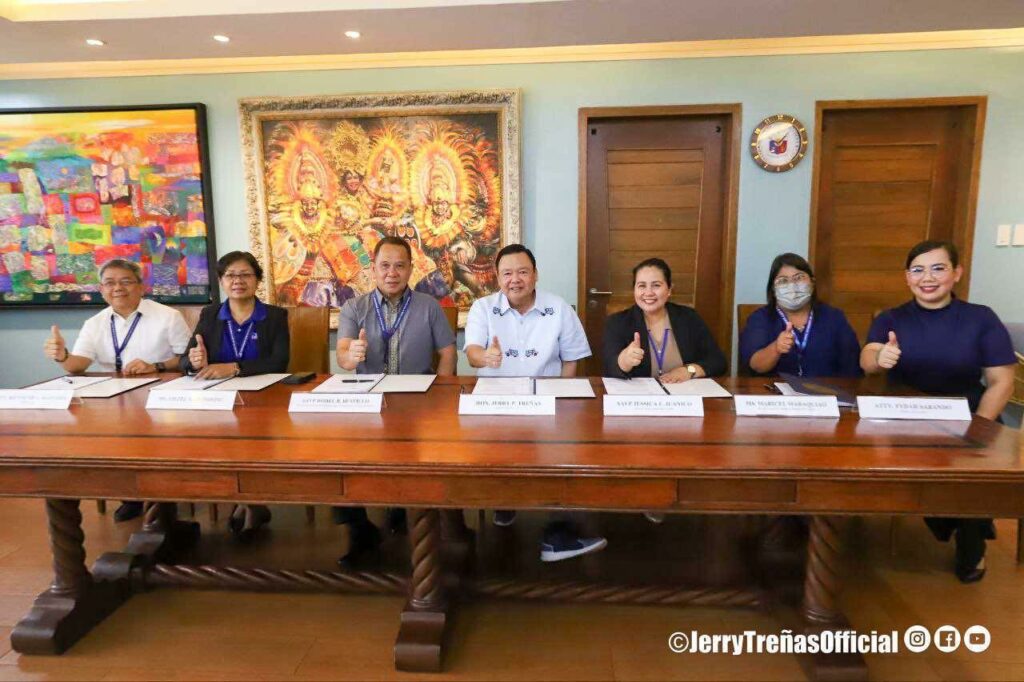 The Iloilo City Government has signed a memorandum of agreement with Development Bank of the Philippines (DBP) for a P180-million loan for the upgrade of the city slaughterhouse in Barangay Tacas, Jaro.
The signing of the loan deal was led by Iloilo City Mayor Jerry P. Treñas representing the City Government, and SAVP Rodel Bustillo, head of DBP-Iloilo Branch.
Joining them were DBP Iloilo Lending Officer SAVP Jessica F. Juanico, DBP Legal Officer Atty. Kenneth Alovera, Atty. Fydah Sabando of the City Mayor's Office, Local Economic Enterprise Office head Maricel Mabaquaio, and Liezel Quindong.
"Our city is progressive and continues to be progressive, so we must also upgrade our slaughterhouse to go with the development," said Treñas.
The city mayor said using the DBP loan, the target is to build a new slaughterhouse facility with AAA classification. It will be located beside the existing slaughterhouse in Tacas, Jaro.
Currently, the city is finalizing its loan which is payable in 15 years, inclusive of three years grace period on the principal, as well as the design of the upgraded slaughterhouse so the construction can commence soonest.
With the AAA slaughterhouse, the city can look forward to an export-quality meat production and an increase in capacity of livestock heads that can be accommodated, or from around 500 heads to 1,000 heads daily.
Treñas also noted that the personnel or the butchers will also undergo training with National Meat Inspection Service, a specialized regulatory agency of the Department of Agriculture that is the country's sole controlling authority on all matters pertaining to meat inspection and hygiene.
The LEEO oversees the operation of the city slaughterhouse, which became operational in the later part of 2007 yet.
Last month, it has collected a record-high income of P2.3 million for the slaughterhouse.
The city mayor is confident that with the pandemic over, it will continue to generate higher income, thus the city can promptly pay its loan. (Iloilo City PIO)