Iloilo City partners with Phinma UI for malnutrition, disaster preparedness programs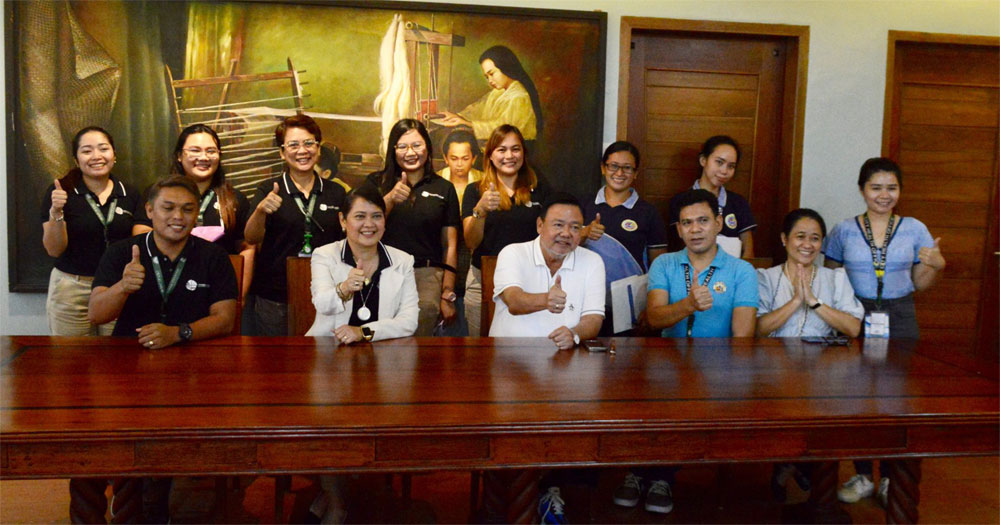 PHINMA University of Iloilo strengthens its connection with Ilonggos by partnering with the local government unit of Iloilo City in fighting malnutrition among children and making communities better prepared for disasters.
This partnership is made official at the signing of agreements between PHINMA UI and the Iloilo City Government, represented by Mayor Jerry P. Treñas and Ms Ofelia Odilao-Bisnar, EVP and Chief Operating Officer of PHINMA UI, on Tuesday, 8 November 2022, in the City Mayor's Office at the Iloilo City Hall.
"We believe that partnering with the Iloilo City Government in implementing programs on reducing child malnutrition and better disaster risk reduction and management will ground us to the realities in the communities," said Ofelia Odilao-Bisnar, COO of PHINMA UI.
Ms. Odilao-Bisnar, is enjoined by the other PHINMA UI officers at the agreements signing; John Rey Olpoc, Dean – College of Allied Health and Sciences; Marie Joyce Simpas, Clinical Coordinator- College of Allied Health and Sciences; Churchille Montealto-Pasague, Community Engagement Officer; Sheryl Cordero, Manager for Center for Student Development and Leadership; and Sylvia Infante, Senior Marketing Manager.
"This will allow us, an Iloilo City-based institution, to better engage with the beneficiaries and share resources with a government institution that's equally committed to the mission of keeping Ilonggo communities healthy and resilient," Odilao-Bisnar said.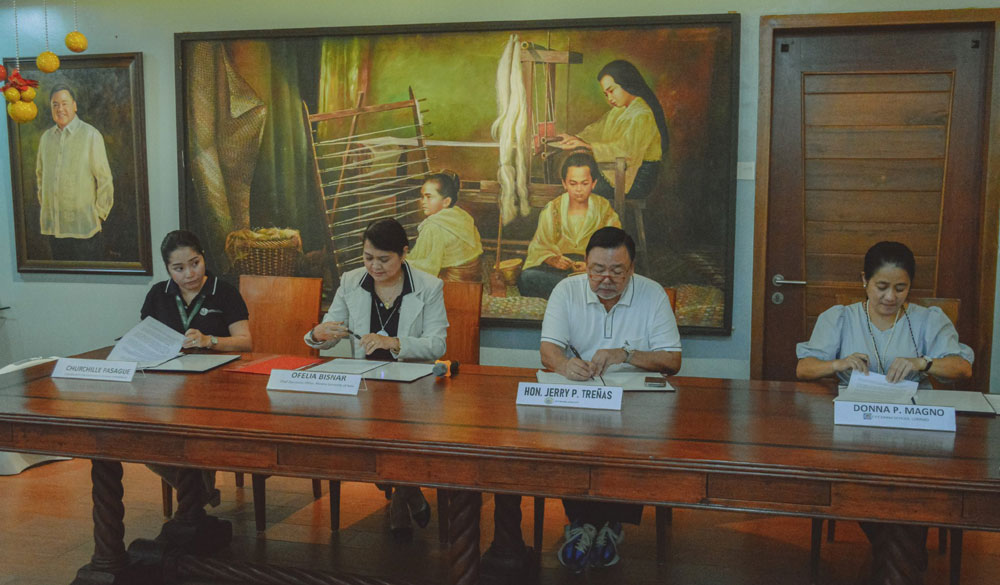 One of the agreements is about the implementation of the First 1000 Days of Life Program Community Extension Project, or F1KD. Initiated via its Center for Student Development and Leadership, this is part of PHINMA UI's commitment to provide assistance in enhancing, accelerating, and expanding nutrition interventions in the Philippines, particularly in Iloilo City.
The University seeks to implement the F1KD program in barangays Maria Clara, Ortiz, and Rizal Ibarra in City Proper from 2022 to 2025. They need the help of the city government in introducing the program to the beneficiary barangays. They also seek a designated local health official coordinating with the University staff during implementation.
Meanwhile, through the partnership agreement on disaster risk reduction and management, or DRRM, PHINMA UI seeks to better equip its students in disaster management through a volunteer system that gets them involved in DRRM initiatives of the city government.
The LGU, on the one hand, shall create avenues and/or platforms for and share knowledge with PHINMA UI students to develop disaster risk management competencies and apply these in barangays. The University, on the other hand, shall support the disaster preparedness and response activities of the LGU and augment their operations when resources are available, and activate the University of Iloilo Evacuation Center.
Aside from these initiatives, PHINMA UI has previously sought to partner with the Iloilo City Government in implementing programs on marine environmental protection through mangrove planting and coastal cleanup, and Family Care Nursing and Community Health Nursing through its College of Allied Health and Sciences.