Iloilo City markets rehab in the upswing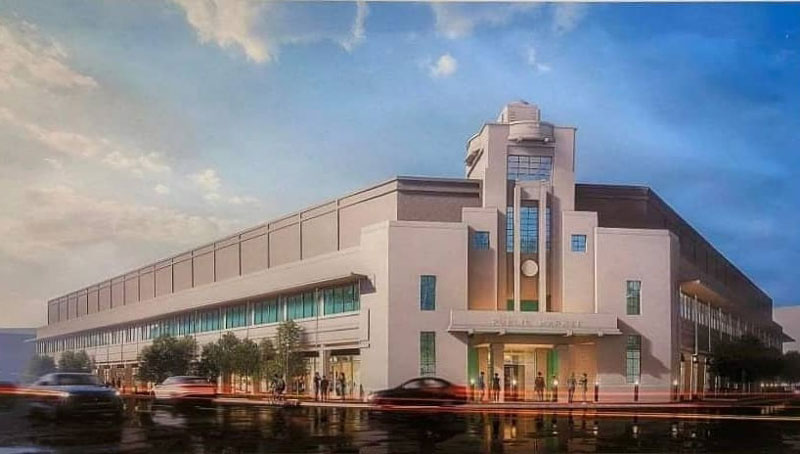 Iloilo City Government through Local Economic Enterprise Office (LEEO) is actively and closely working on the renovation of district markets.
They have conducted several coordination meetings with SM Prime Holdings in the redevelopment of Central and Terminal Markets under public-private partnership.
Mayor Jerry Treñas initiated the improvement of market facilities and services for convenience and enhanced economic activities.
Central Market vendors have started transferring to 650 temporary stalls nearby until May 15 as demolition of old structure will start May 16.
Terminal Market or Super vendors will have until May 31 to transfer to 1,113 stalls as demolition will start June 1.
During consultations, vendors have been assured of no increase in rental fee as LEEO will still manage the markets.
Concerns on stalls positioning, traffic, water and electricity needs have been also addressed.
"The redevelopment of our markets is necessary and timely as we continue to move forward as an urbanized city. We need to have a clean, orderly, and a competitive public market as we level up our city, and also to attract more tourists and consumers," stressed LEEO head Maricel Mabaquiao.
The improvements include efficient delivery of goods, parking spaces, security cameras, comfort rooms, solid waste management, wastewater treatment and drainage system.
LEEO has been coordinating with City Planning Office, City Legal Office, City Engineer's Office, City Architect's Office, Public Safety and Transportation Management Office, City Mayor's Office, Local Economic Development and Investment Promotion Office, Office of Councilor Ely Estante, Department of Public Works and Highways, MORE Power, and Metro Pacific Iloilo Water.
Earlier, some 250 stalls were installed in La Paz Public Market, 122 stalls in Jaro Big Market; 180 stalls in Arevalo Public Market; and 110 stalls in Mandurriao Public Market as construction works progressed.
The redeveloped markets will be able to provide a convenient space for commerce, thus, better opportunities for vendors and improved facilities that will foster income potentials of the Ilonggos.
These priority infrastructure projects are part of the city's W.H.E.E.L.S program for inclusive development focusing on Welfare, Health, Education, Environment, Livelihood, and Sustainability. (Alexandra Jover/Iloilo City PIO)