'Best Legislative Building' soon in Iloilo City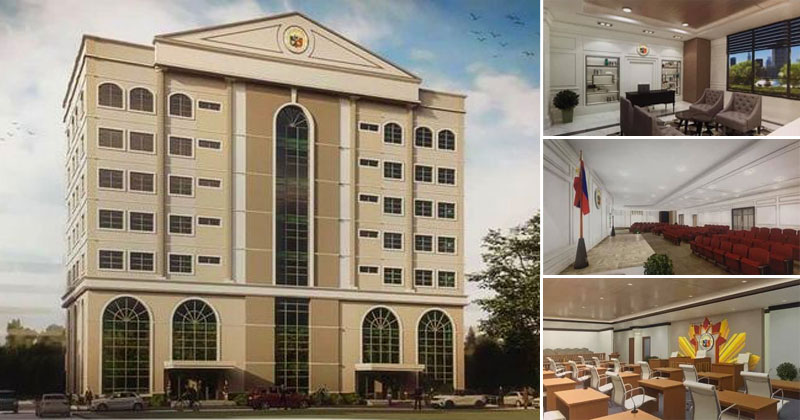 The 8-storey Iloilo City Legislative Building is soon to rise at the back of City Hall.

It will house the offices of City Councilors plus parking spaces.

The P400-M edifice will be "the best Legislative Building in the whole Philippines," said Treñas.
Iloilo City will soon have a state-of-the-art Legislative Building that would be at par with others or even become the best in the country.
Located beside Ker and Co. heritage building behind City Hall, the construction is now ongoing after its groundbreaking was done in October 18, 2021.
Mayor Jerry P. Treñas said the state-of-the-art multi-purpose facility cum parking space will cost some P400-million for the eight-storey edifice.
"What we want is to benchmark at the session hall of Makati so that we will also have a beautiful session hall here. Something that we will be proud of – we will have the best Legislative Building in the whole Philippines," Treñas stressed.
"The walls of this building that will house our legislators will be the witness of the hard work and perseverance of our local government leaders as they craft ordinances and resolutions for the betterment of the city, and generate resources and revenues for the city's development plans, program objectives, and priorities," he added.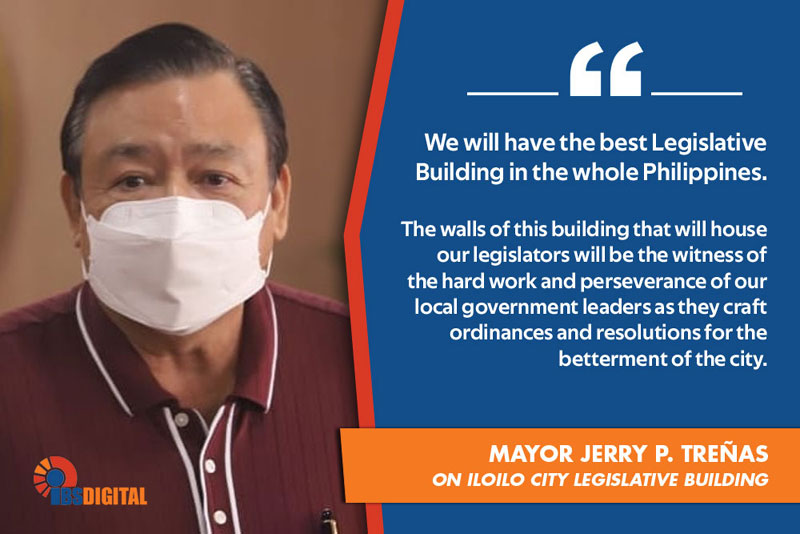 He suggested the structure should also be attractive as well as accessible. A footbridge will connect it to City Hall from its site beside Ker heritage building.
The ground floor will host city offices for the convenience of transacting public.
The second to fifth floors will be designated as parking spaces. It will have an area of 1,000 square meter per floor that can accommodate 25 cars or a total of 100 cars for four floors, the mayor added.
The city councilors are expected to have bigger offices once they transferred to their new home.
"By providing our legislators a more conducive working environment, we are also entrusting them a big chunk of our city's future, our children, and our grandchildren's future, so we can only provide the best for them," Treñas said. (via Iloilo City PIO)