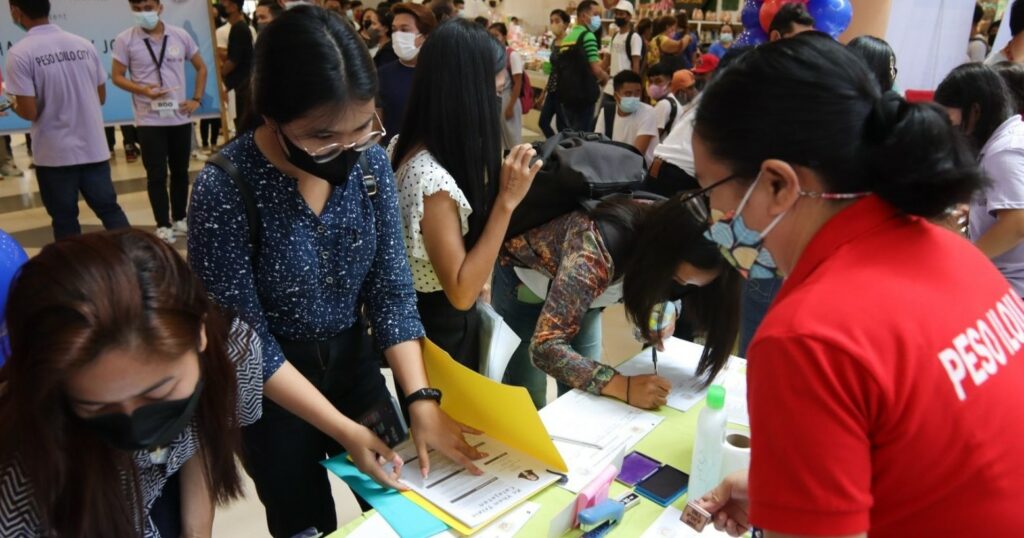 Around 4,500 Ilonggos were hired on the spot during the 85th Charter Day Job Fair 2022 held at Robinsons Place Iloilo on August 26, 2022.
Gabriel Umadhay, Public Employment Services Office (PESO) – Iloilo City head, said that the activity was the "biggest job fair" in the metropolis. The event was open for jobseekers looking for local and overseas opportunities.
The event held at mall's fountain area gathered more than 5,000 applicants who flocked to the venue from 9AM to 4PM. A total of 4,472 were hired on-the-spot and qualified. It was participated in by 108 companies and agencies.
"We have over 2,000+ vacancies offered by 20 Business Process Outsourcing (BPO) firms, 76 local companies, and 12 overseas agencies," said Umadhay.
Umadhay revealed that his office is almost hitting the target of 25,000 employment as of August 2022.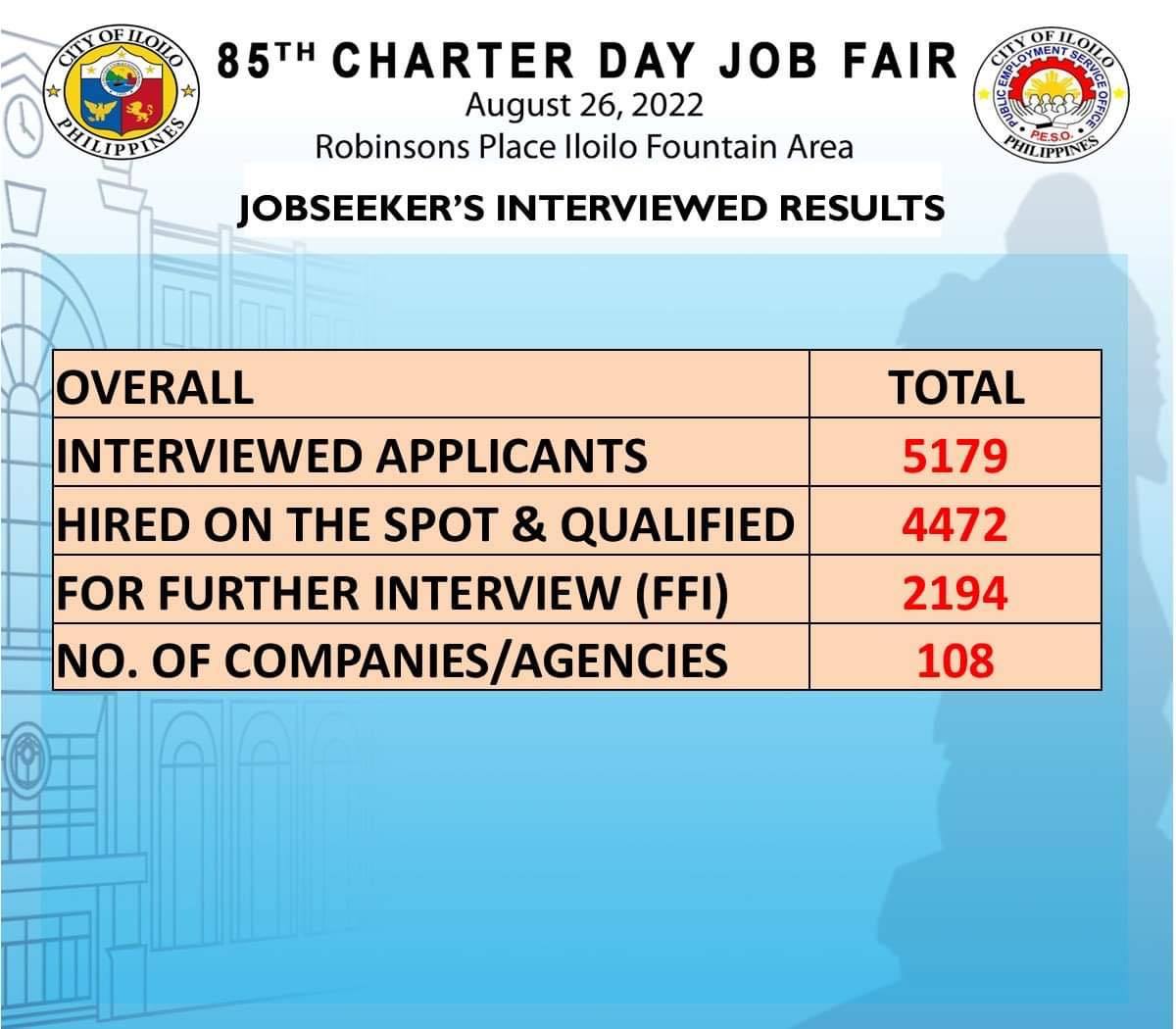 "That is an improvement to the economic activities that we are having. That means that people will no longer depend on dole-outs. Rather, they are now empowered to celebrate their milestones because they have the economic capacities," said Umadhay.
The job fair is also one of the best example of shared governance where public and private entities are coming together in making sure that everybody is part of the success, he added.
Mayor Jerry P. Treñas was happy with the results of the job fair that gave livelihood opportunities for the Ilonggos.
"Nalipay gid ako nga madamu sa aton mga utod ang nahatagan sang opurtunidad kag trabaho pina-agi sa aton Job Fair. Wala untat ang pagserbisyo sang Peso- Iloilo City para aton mga kasimanwa," said Treñas.