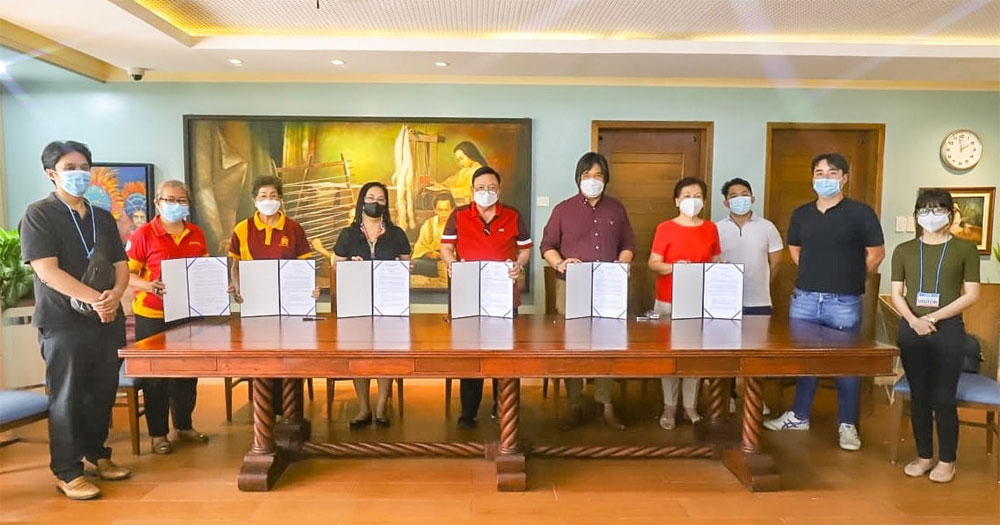 Iloilo City is very rich in authentic cuisines and experimented comfort foods, and the local government wants to take it to another level by enhancing the skills of workers in the food industry such as bakers.
To address the skills gap of Ilonggo bakers, the Iloilo City Government tapped the help of Iloilo Baker's Association in conducting skill enhancement and competency-based training.
Mayor Jerry P. Treñas signed a Memorandum of Agreement (MOA) with the bakers' association last August 8, 2022 at the Iloilo City Hall.
"Parte sang aton livelihood program ang paghatag libre nga skills training sa aton mga kasimanwa," Treñas said.
"Paagi sa bulig sang Iloilo Baker's Association kaupod sang Professional Electronics Institute, Inc., magahatag kita skills engancement training para sa mga worker sa bakeries," he added.
According to Matty Treñas, school administrator of Technical Institute of Iloilo City (TIIC) – Molo, the president of Iloilo Bakers' Association supported the training as they would also like to upskill the competency of their bakery workers.
In the planned program, participants will undergo technical and vocational education and training (TVET) in Bread and Pastry Production NC II in order to suffice the needs of qualified and competent bakers.
Professional Electronics Institute will provide the accredited instructor, TIIC administration will prepare the venue and give honorarium, and the Baker's Association will provide all the 'consumables' needed in the training.
Philippine Foremost Milling Corporation will provide the flour to be used by the bakers.
Around 25 to 30 participants are expected to be trained in 141 hours of instruction daily. Certificates of training will be given to all graduates of the program.
Iloilo City Government would like to thank the following Iloilo Bakers Association officers and members:
1. Emil Diez, President – JD Bakeshop
2. Dodong Lim, Vice President – Tibiao Bakeshop
3. Elena Ledesma, Secretary – Molo County Bakeshop
4. Geronimo Treñas, Treasurer – Carlo's Bakeshop
5. Ted Valderrama – Angelina's Bakeshop
6. Perla Arguelles -Teresa's Bakeshop