Special Holiday in Iloilo City for its 83rd Charter Day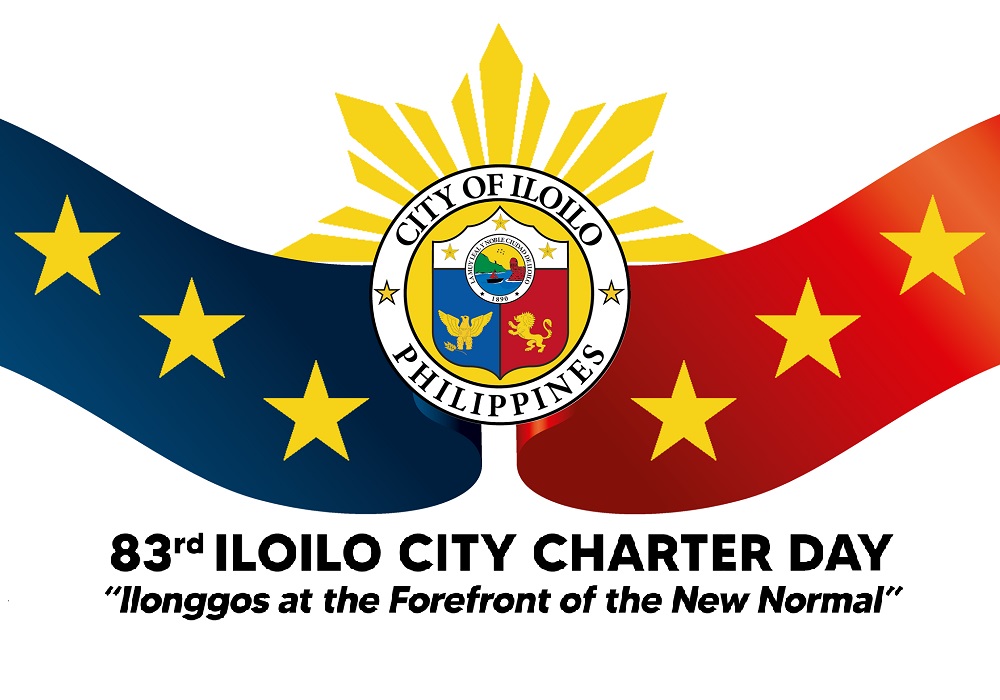 August 25 is a Special Holiday for Iloilo City in celebration of its 83rd Charter Day.
The historical event is given significance by Proclamation No. 999 issued by President Duterte through Executive Secretary Salvador C. Medialdea.
This year's Charter Day theme is "Ilonggos at the forefront of the new normal."
The Iloilo City Government under the leadership of Mayor Jerry P. Trenas has received Proclamation No. 999 declaring Tuesday, August 25, 2020 as a Special Non-Working Holiday as the city celebrates its 83rd Charter Day.
The declaration was signed by  Executive Secretary Salvador C. Medialdea as authorized by President Rodrigo R. Duterte.
"It is but fitting and proper that the people of the City of Iloilo be given full opportunity to celebrate and participate in the occasion with appropriate ceremonies," said the proclamation yet stressing that it be subjected to community quarantine, social distancing, and other health measures.
Mayor Jerry P. Trenas has announced Monday on its regular morning radio interview over Aksyon Radyo Iloilo that the Charter Day event will be virtually undertaken and that activities will be covered live and disseminated through the City Government's Facebook page.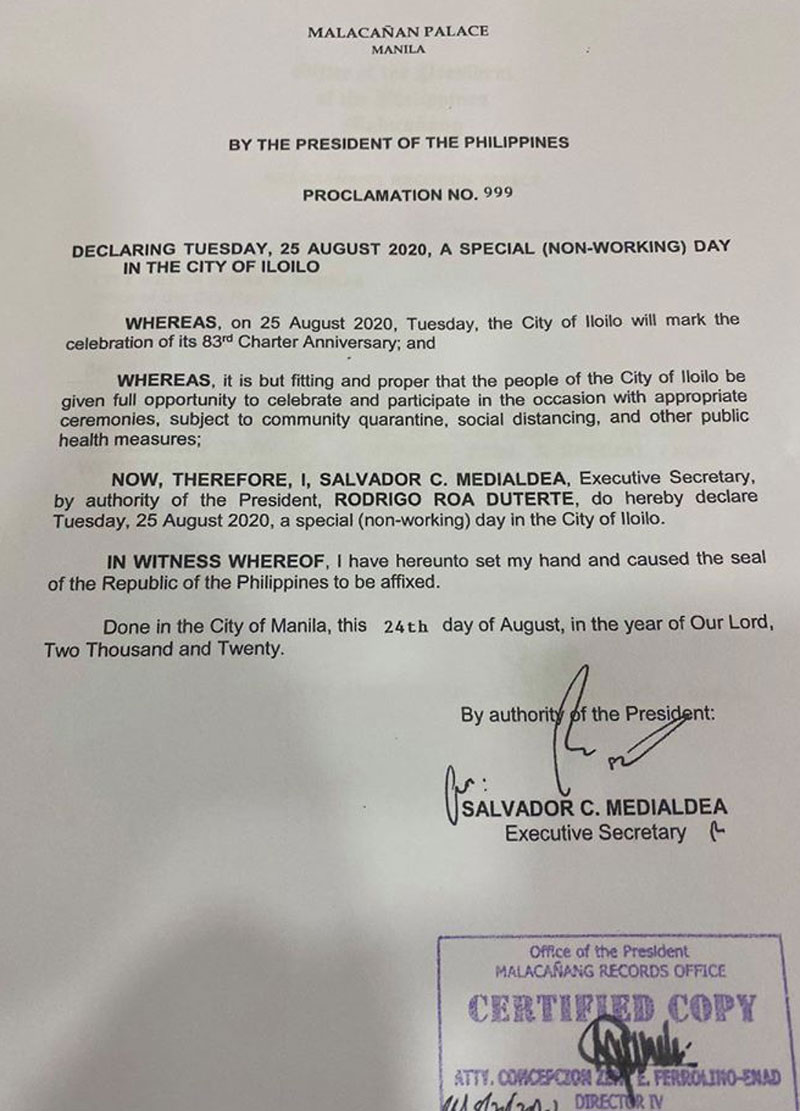 The 83rd Charter Day
This year's celebration has been dubbed as low key considering the ongoing fight against the Coronavirus disease.
This year's theme is "Ilonggos at the forefront of the new normal" and the efforts of the Ilonggo is depicted in the Charter Day logo.
The 83rd Charter Day logo displays the rising sun and seal of the City of Iloilo which symbolizes the recovery of the City from the pandemic.
The rising seal which is supported by ribbons denotes the support of every Ilonggo towards the attainment of a safe and strong community in this period of the pandemic. The stars indicate that the city has achieve its goals and has done it excellently.
A Special Non-Working Holiday
A special non-working holiday in the Philippines is a flexible holiday which can either be enacted by Congress or proclaimed by the President like Proclamation No. 999 for the Iloilo City's 83rd Charter Day.
It is declared for the different historical or cultural celebration of municipalities and cities and which may not necessarily be observed nationwide.
On the other hand, regular holidays are those with a fixed date in the calendar like Christmas Day, New Year's Day or Independence Day, among others.