IBS Picks: 7 Instagrammable Spots in Iloilo City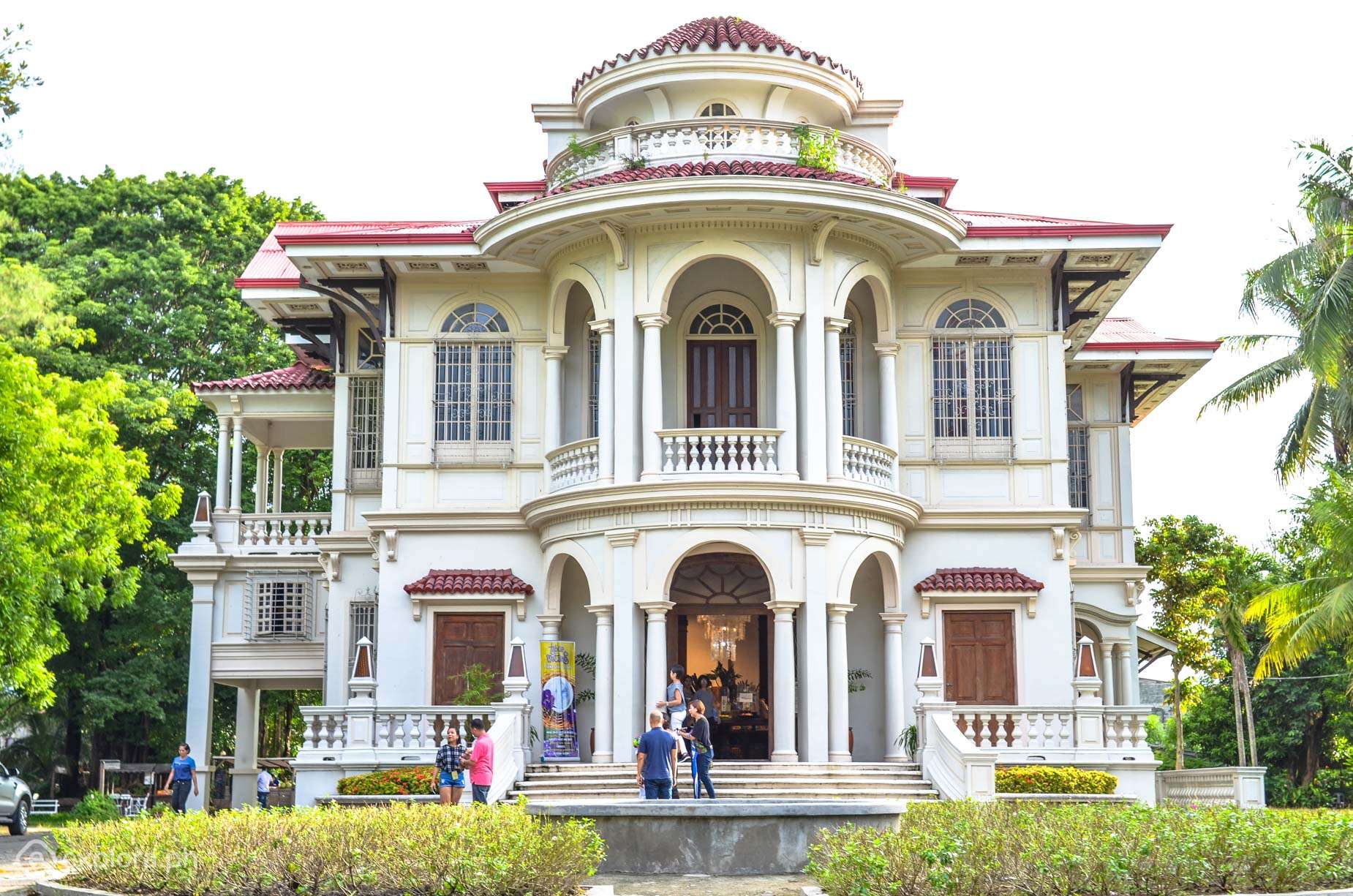 The Ilonggos are not new to crisis situations and their resiliency has pushed them to move forward expressing #PadayonKita with a sigh, yet smiling, showing its hopeful temperament

In spite of modernity, Iloilo City has retained its old charm and its landscape is evolving with modern developments combined with preservation of its heritage structures.
Iloilo City is now in its 5th month fighting the Coronavirus disease and the Ilonggos are now anticipating the entry of the "ber" months with barely a week to go to September.
September signals the entry of the Yuletide Season, the longest prelude to the year-end event of Christmas where Ilonggos go out and celebrate a productive year by going to church, sightseeing around its landmarks and parks, and to dine out.
This is Iloilo City's character even during the 1800s. Its illustrious people were known to be a bunch of happy-go-luckies and who basked in the luxury of European and foreign goods earning the city the perpetual title of La Muy Noble Ciudad as conferred by the Spanish Crown and issued as a royal decree by Queen Maria Cristina in March 10, 1898.
Iloilo City is considered as the first city to have a concrete road outside Manila and galleons were also constructed here signifying its vibrant ports as the entry point of trade. Today, its booming economy is evident with the mushrooming of modern structures, hotels, condominiums, business centers, and townships.
These modern developments are combined by constructions of new roads and infrastructures, public spaces for leisure and recreation, rehabilitation of heritage structures and churches, installation of public art, and revival of its plazas, parks and open spaces.
Iloilo City is taking pride in its Esplanade that snails beside the Iloilo River – recognized as the longest linear park in the country. It likewise preserved its famed Dinagyang Festival, Paraw Regatta and fiestas and the local government has elevated these local celebrations to become world-class events that attracted both domestic and foreign visitors.
In spite of modernity, Iloilo City has retained its old charm. The pandemic in fact has propelled the Ilonggos to appreciate its local historical treasures as they slowly go out to view its sites this time with physical distancing and heightened consciousness of the protocols that needs to be followed as travelers and visitors under the new normal.
The Ilonggos are not new to crisis situations and their resiliency has pushed them to move forward expressing #PadayonKita with a sigh, yet smiling, showing its hopeful temperament.
Imbibe the positive spirit and the malambing (gentle) character of the Ilonggo people by taking a photo or snapping a selfie as you pass by its seven (7) Instgrammable spots starting from Villa Arevalo up to the famous Jaro District.
Camiña Balay Nga Bato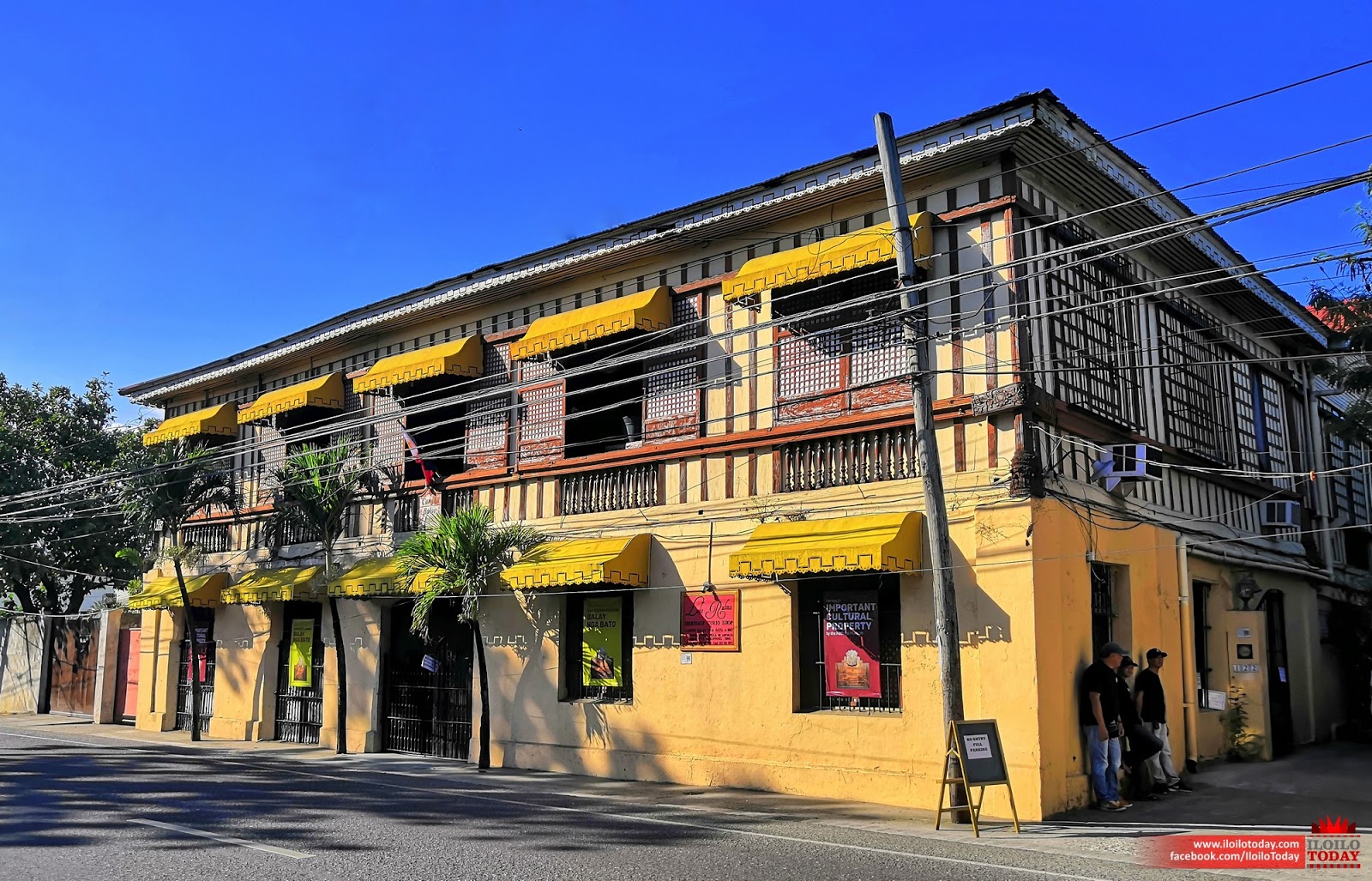 The Camiña Balay Nga Bato is a 150-year-old-house located in Villa Arevalo district. It was passed on from one family to another until it came in the hands of the Camiña family. It is a tourism attraction for its authentic heirloom Ilonggo cuisine.
The first floor of this beautiful stone house is a store selling food products and cooking accessories, such as Tablea chocolate and batirol for making a tsokolate, suka (vinegar) and homemade sinamak (spices in vinegar), and native woven fabrics.
The living room and the dining room on the second floor feature old items and materials that are educational.
Molo Church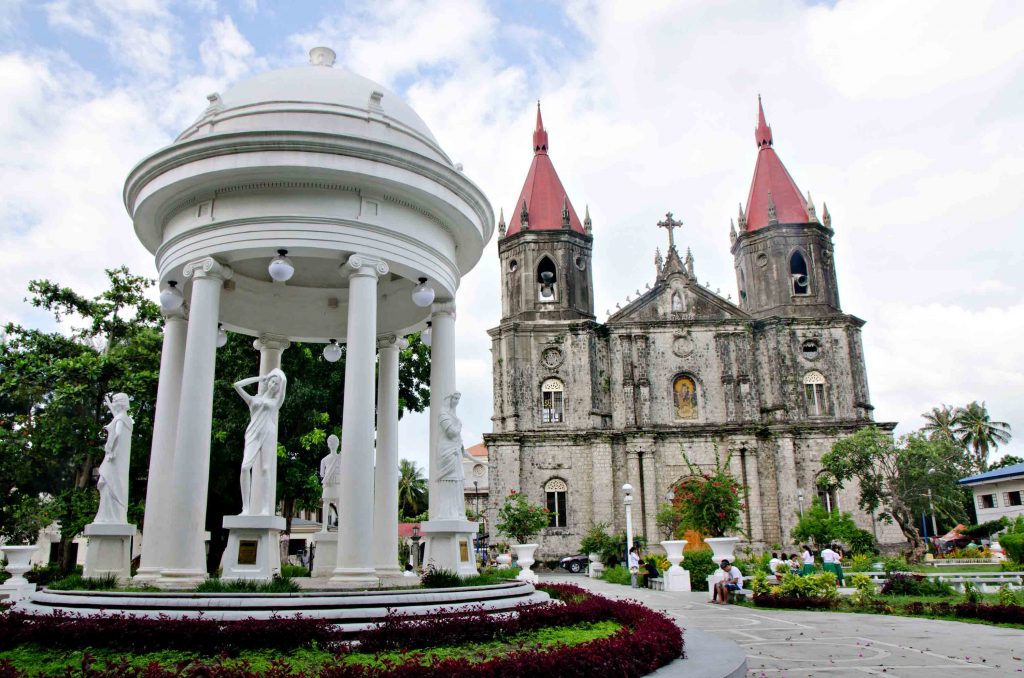 The Molo Church commonly referred to as the St. Anne Parish Church is a well-visited place. It is known for the red spires that serve as a crown of its bell towers. It was built in 1831 with neo-gothic style and is considered as a "feminist" church because of its all-female ensemble of saints perched on its pillars. In front of the church is the Molo Plaza, a preferred hang out among Ilonggos especially during Sundays.
Molo Mansion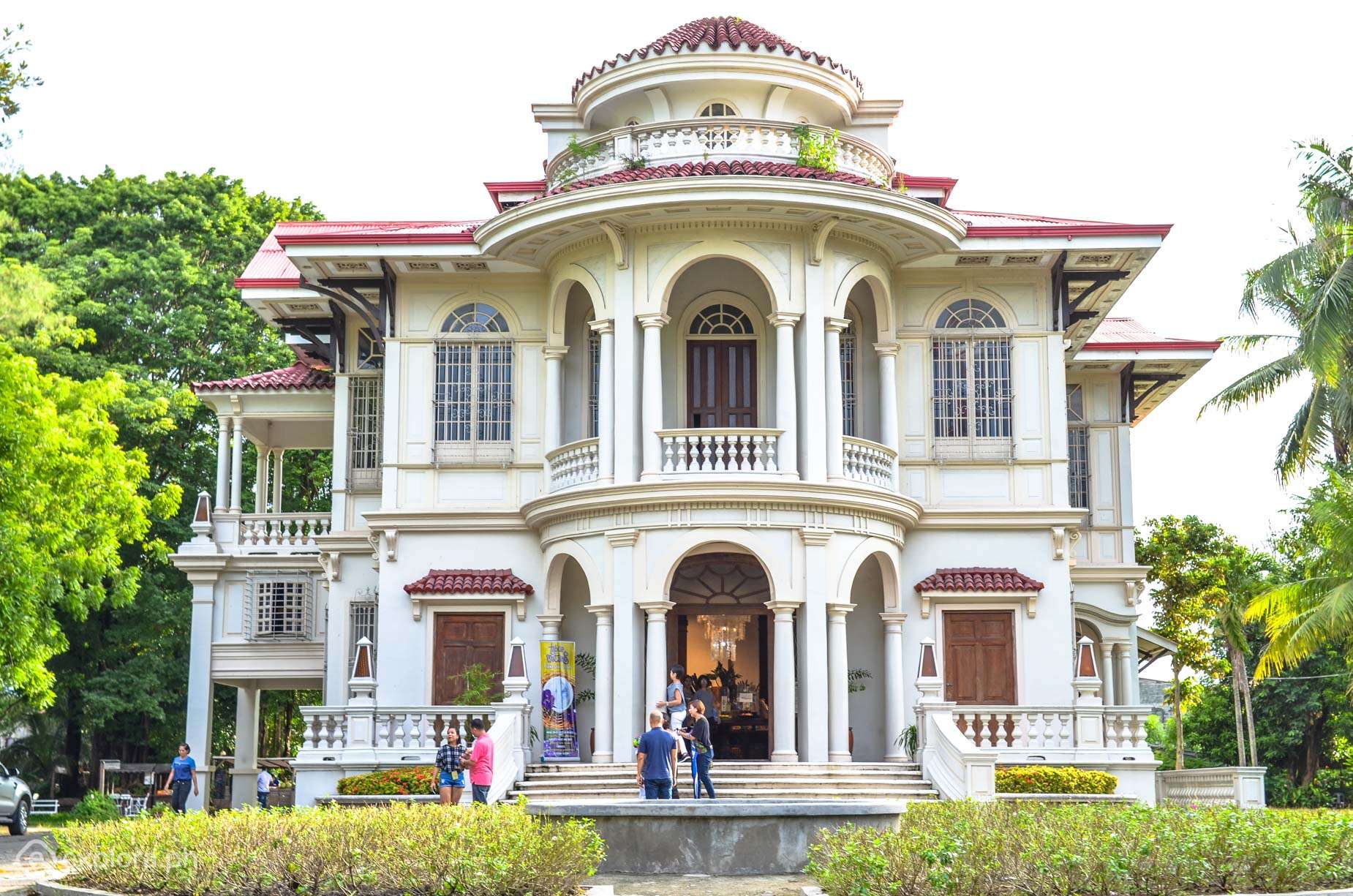 Across the Molo Church is the Molo Mansion or known as the Lacson-Yusay Mansion. It originally belonged to the family of Estanislao Yulo Yusay, a prominent lawyer and judge from Molo District, and his wife Petra Lacson-Yusay.
The mansion was later on acquired by the SM Group of the Sy family.
The mansion was built in 1926 and it follows an American Colonial architecture with Neoclassical design and has subtle Art Deco features made prominent by its terrace and balcony. A fountain at the center of the lawn welcomes visitors upon entry on its gates.
Nelly's Garden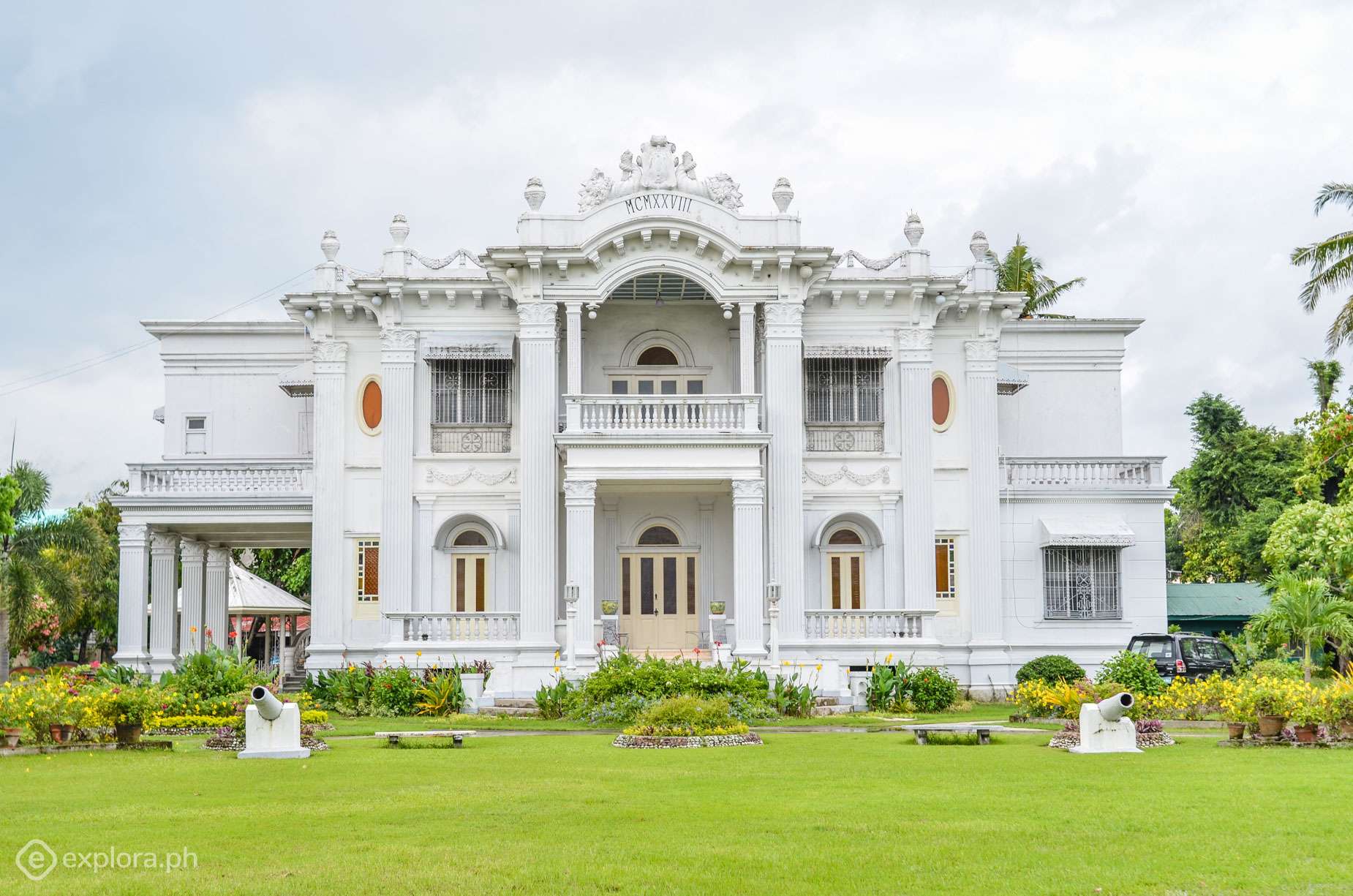 It is an imposing structure along E. Lopez street in Jaro District. This is also known as Lopez Heritage House or Mansion de Lopez. It is a national heritage house built in 1928 by Ilonggo statesman Don Vicente Lopez and his wife, Doña Elena Hofileña.
The mansion was named after the couple's eldest daughter, Nelly Lopez y Hofileña. The mansion follows a Beaux-arts style design and is influenced by Western aesthetics. The architecture of this house portrays the extravagant lifestyle of Iloilo's most affluent families during the American colonial era in the Philippines.
Jaro Metropolitan Cathedral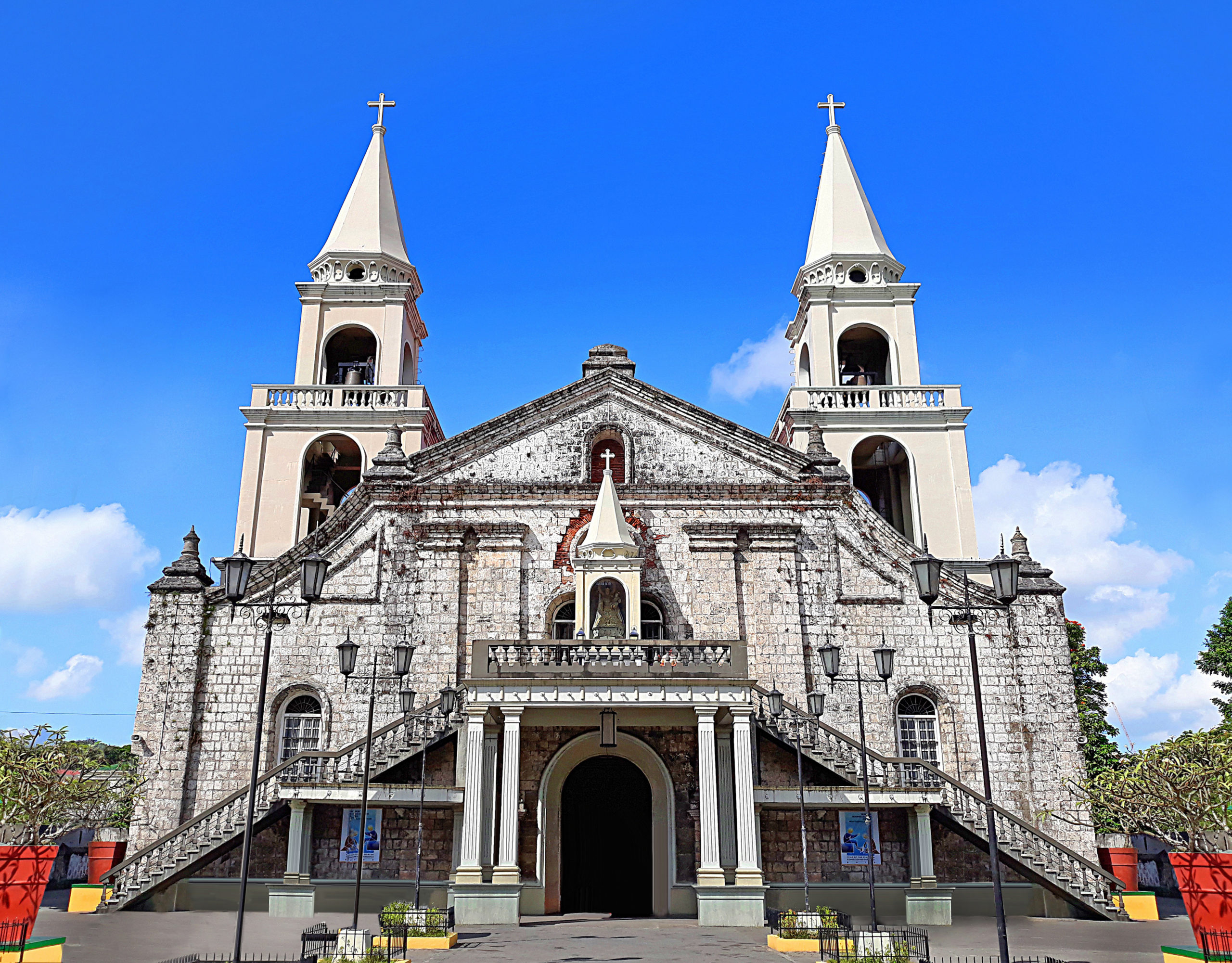 It serves as the home of the Roman Catholic Church in the region with its leadership at the Archdiocese of Jaro under the patronage of Saint Elizabeth of Hungary. It is known as Santuario Nacional de Nuestra Señora de la Candelaria or National Shrine of Our Lady of Candles declared in February 2012.
Typical churches have belfries built next to it, but the Jaro Cathedral stands out among the rest with its distinctive feature of having a separate bell tower which is located in front of the cathedral – across the road attached to Jaro Plaza. The original church was destroyed by an earthquake and left the tower alone.
The cathedral was constructed with a Romanesque Revival style with a unique feature of a staircase on its facade and main entrance which leads up to a shrine of Our Lady of the Candles facing the plaza.
Unlike Molo Church's all-female ensemble, the Jaro Cathedral has an all-male grouping of saints on its main pillars yet highlighted by the iconic Virgin Mary.
Casa Mariquit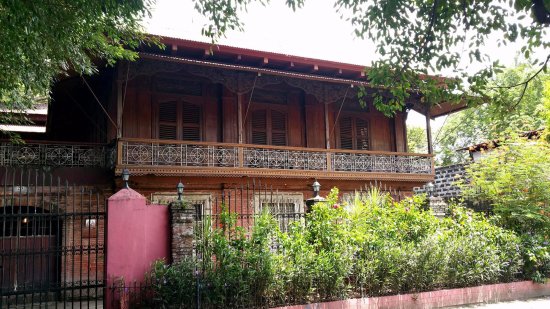 This two-storey ancestral house was owned by Señora Mariquit and her husband Fernando Lopez who served as former Vice-President of the Philippines in the 1950s.
It is a well-maintained vintage house and it contains any of its original wooden furniture. The old photographs exhibited on its walls that can bring you back to the past and to help you imagine how illustrious families live a life.
Lizares Mansion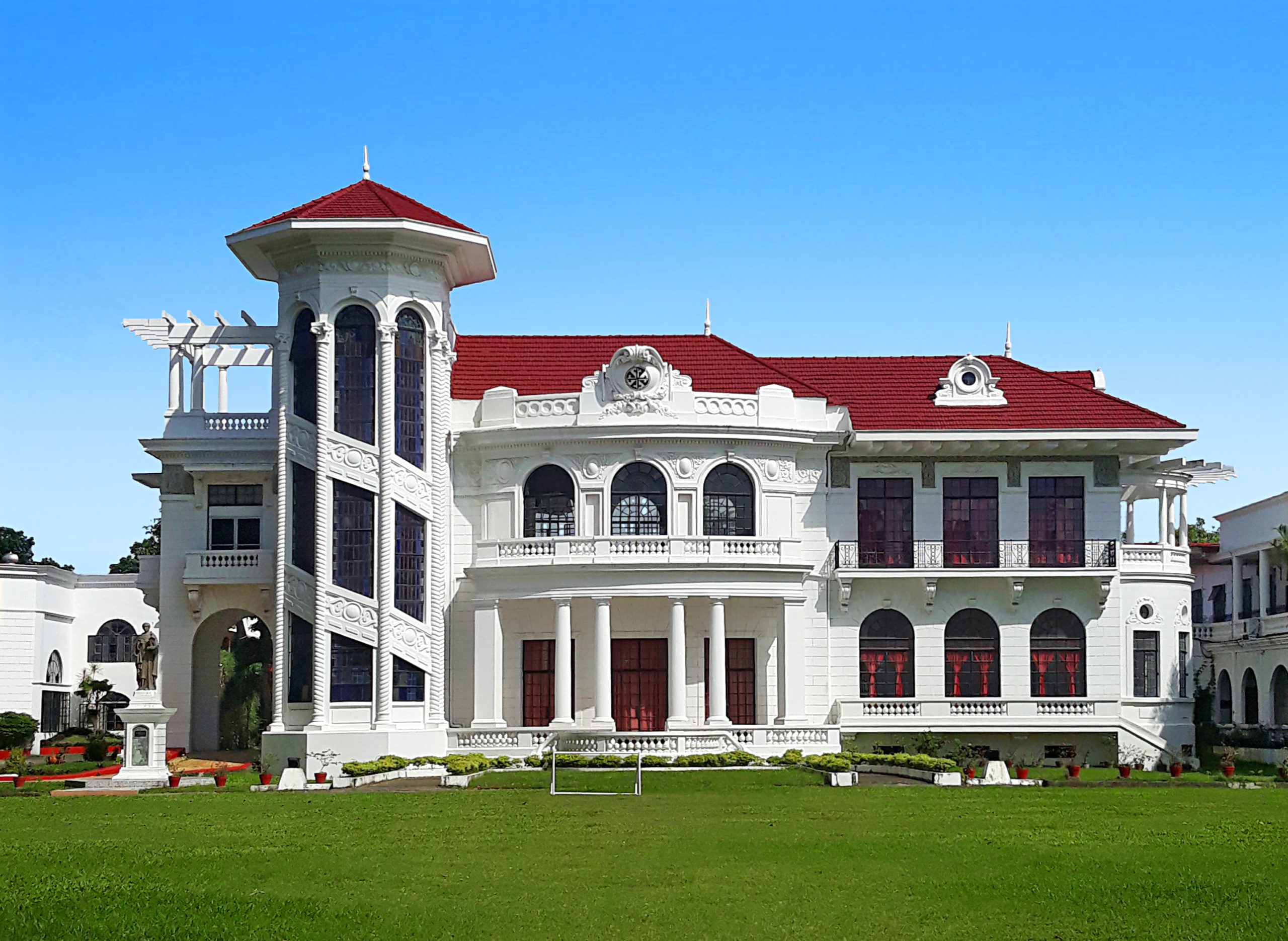 The Lizares Mansion is located in Tabuc Suba, Jaro. It is the home of a Dominican operated Angelicum School Iloilo.
The mansion was constructed in 1937 by Don Emiliano Lizares for his wife Concepcion Gamboa and their two sons and three daughters. The design follows a Romanesque style architecture.
Every Christmas season, the facade of the mansion and its wide lawn on its frontage is dressed with lights attracting local tourists for a stopover and take a photo.
Iloilo is where the past is always the present
There are more sites to visit in Iloilo City this 2020. These old landmarks are now standing side-by-side with modern structures around them. Indeed, the mixture of the old and the new makes Iloilo City a place where the past is always the present.