DOH-6 confirms first case of COVID-19 in Western Visayas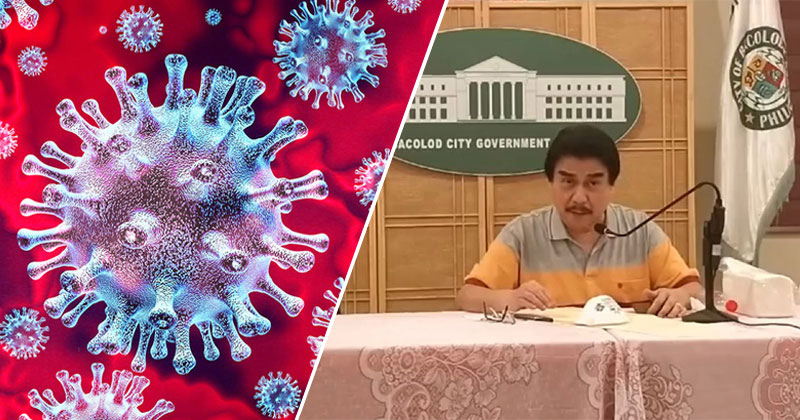 Western Visayas' first COVID-19 case is a 56-year-old male from Bacolod City.

He has a travel history in London and arrived in the country on Feb. 29.
The Department of Health Western Visayas Center for Health Development (DOH WV CHO) confirmed Friday, 20 March 2020 the first positive case of COVID-19 Western Visayas.
The patient is a 56-year-old Filipino male in Bacolod with history of travel to United Kingdom. He arrived in the country on 29 February 2020. Onset of illness was reported on 02 March 2020. The patient experienced sore throat and difficulty of breathing and was admitted to a hospital on March 6, 2020. Swab samples were taken on 13 March 2020 and sent to Research Institute for Tropical Medicine (RITM) on the same day. The RITM released the result today confirming that the patient is positive for SARS-CoV2, the virus causing COVID-19.
The DOH WV CHD assured the public that the necessary containment measures are strictly implemented to prevent the possible spread of the virus.
The DOH WV CHD is also coordinating with the hospital and the concerned local government unit (LGU) for intensified contact tracing, and infection and prevention control measures. It is also encouraging those who may have been in contact with the confirmed case to cooperate with health authorities and provide necessary information for proper management. Those who came in close contact with the patient are advised to undergo voluntary home quarantine for 14 days. Those exhibiting signs and symptoms such as fever (38 degree Celsius and above), and/or respiratory symptoms occurring within 14 days of exposure should submit themselves for medical check-up.
As of 19 March 2020, the DOH WV CHO reported that there are 130 patients under investigation (PUI) in the region. Of this, 48 tested negative from COVID-19; while 69 others have pending laboratory result.
There were also 22,813 persons under monitoring (PUM) as of 19 March 2020.
The public is advised to continually practice self-protective measures to avoid contracting the virus such as frequent hand washing of at least 20 seconds, observing respiratory etiquette and social distancing – maintaining at least one meter away from another person.
The public is also urged to source out COVID-19 related information and advisories only through credible sources or through www.doh.gov.ph/2019-nCoV and Department of Health Western Visayas CHD Facebook page. The DOH can also be reached through its Health Emergency Management Service (HEMS) Hotline No. (033) 332-2575 and 332-2329 local 149.