Concepcion breaks ground for new fish port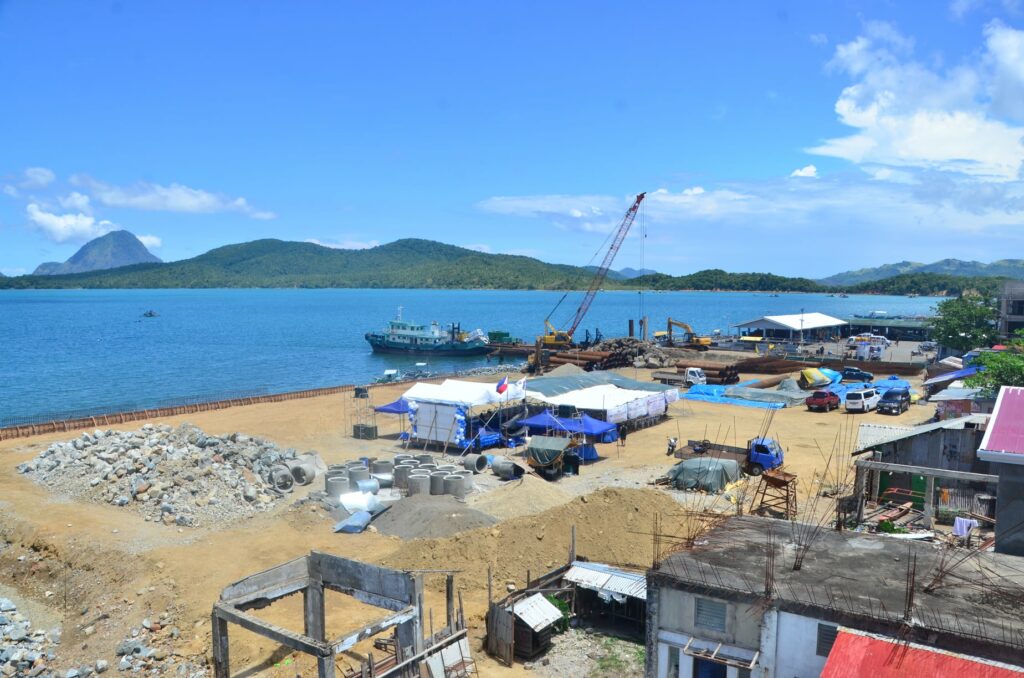 Iloilo Provincial Government held a groundbreaking of the new fish port in Concepcion, Iloilo.

The PhP150 million project funded by KOICA will greatly benefit fisherfolks in Concepcion and neighboring areas.
Governor Arthur Defensor, Jr. thanked the Korea International Cooperation Agency (KOICA) and the government of South Korea for pursuing the rehabilitation and development of the Concepcion fish port under the Northern Iloilo Fishery Rehabilitation Project (NIFDR) despite setbacks due to technical issues in the past years.
The PhP150 million project is funded by KOICA as part of its assistance to the province of Iloilo following the onslaught of supertyphoon Yolanda in November 2013.
It was conceptualized during the time of former Governor Arthur Defensor, Sr. with then Provincial Administrator now Concepcion Mayor Raul Banias.
Banias said, work on the project started late last year but the official groundbreaking ceremony was only held on Wednesday, March 16, 2022 following the loosening of COVID-19 regulations and travel restrictions.
KOICA officials, namely, Country Director Kim Eunsub, Asst. Country Director Lee Takgun, and KOICA Philippines Program Manager Francis Afable attended the groundbreaking ceremony at the project site.
Defensor, Sr., who also attended the event, recalled how the project was conceptualized in 2013 after KOICA officials saw the damage caused by supertyphoon Yolanda in northern Iloilo.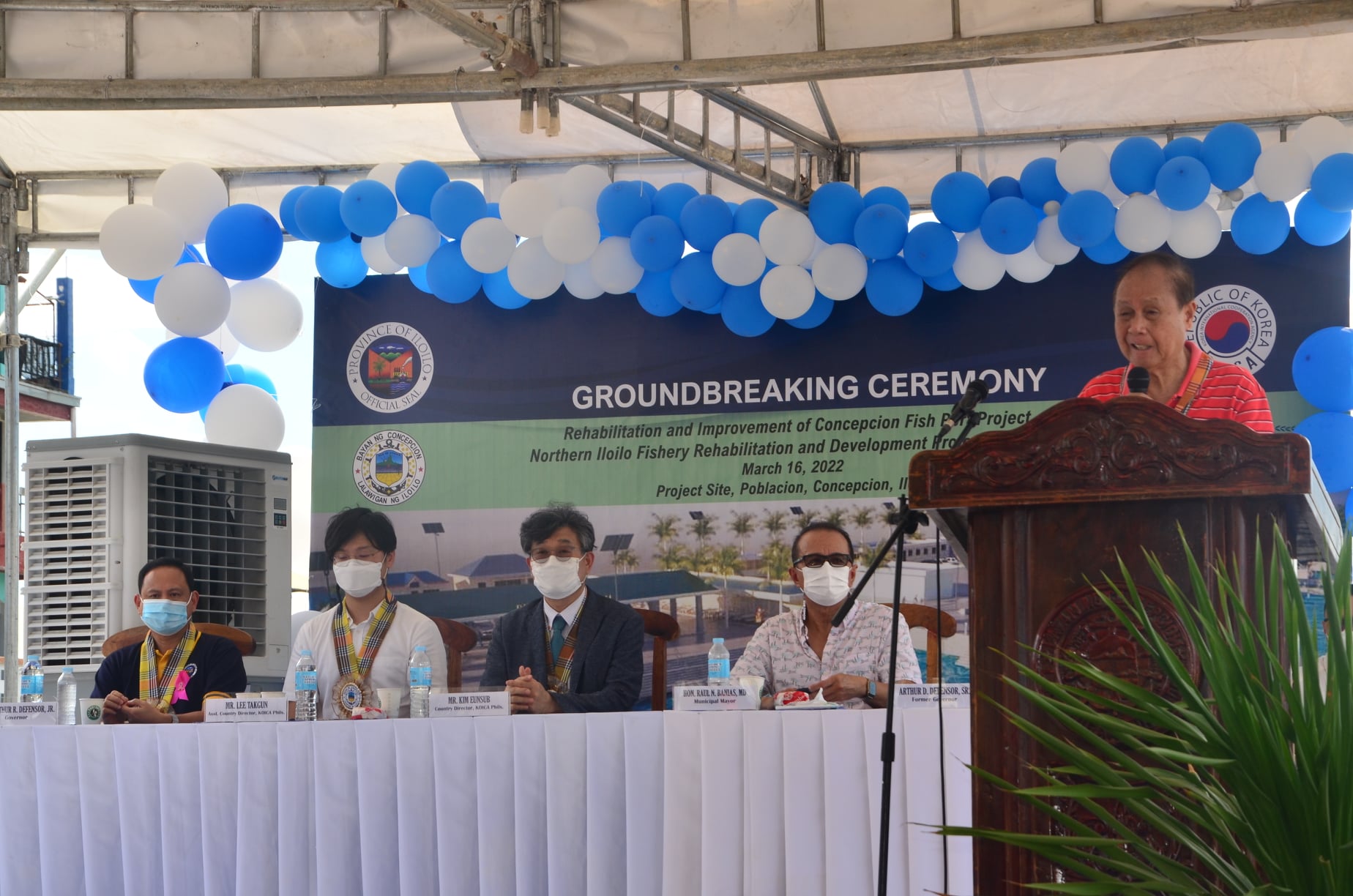 The former governor noted that KOICA also gave the province the PhP 200 million Rice Processing Complex in Pototan and funded the upgrading of three province-run hospitals: Aleosan District Hospital in Alimodian, Dr. Ricardo S. Provido Memorial District Hospital in Calinog and Jesus M. Colmenares Memorial District Hospital in Balasan.
"The people of the municipality of Concepcion and the Province of Iloilo shall forever treasure in the deep recesses of our hearts the assistance that you extended to us… thank you KOICA and the government of the Republic of Korea," Defensor, Sr. said.
The project which involves the construction of the Administration Building, Fish Market, 75 meter-causeway and rockwall revetment is expected to be completed by July 2024.
Mayor Banias said once completed the new Concepcion Fish Port will benefit not only the fishermen from Concepcion but also from the neighboring towns. He said it will further enhance the economic activity in the municipality, thus creating more livelihood for the people.
Meanwhile, Gov. Defensor assured full support to the municipality of Concepcion especially in projects that would boost its tourism industry.
He noted that Concepcion has many beautiful islands and beaches which should be maximized and developed to reach its full tourism potential. (ECG/ Capitol News)