City vet: Ban pork from Mindanao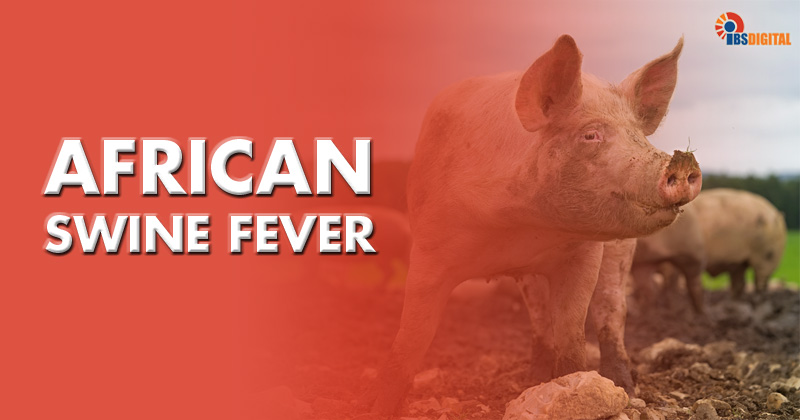 City Veterinarian Dr. Tomas Forteza, Jr. asked Mayor Jerry Treñas to ban pork products from Mindanao due to African Swine Fever.

Dept. of Agriculture added more ASF-affected areas in Mindanao regions.
Iloilo City Veterinarian Dr. Tomas Forteza, Jr. has proposed to prohibit the entry of pork products to the metropolis from Mindanao region due to recorded cases of African Swine Fever (ASF).
This, after the Department of Agriculture (DA) added several towns in Mindanao, particularly in regions XI or Davao Region and XII or Soccsksargen among ASF-positive areas.
"The rapid spread of ASF in Mindanao, from one town to another, is unprecedented and the possibility of ASF virus spreading to the whole island of Mindanao is imminent," Forteza said.
He asked Mayor Jerry P. Treñas for the amendment of Executive Order No. 027-2020 to expand the banned areas to include Mindanao.
"It is also proposed that more stringent measures in monitoring and inspections of banned pork, pork products and by-products including those from Mindanao, be done in all city's entry points, and private and public markets," Forteza said.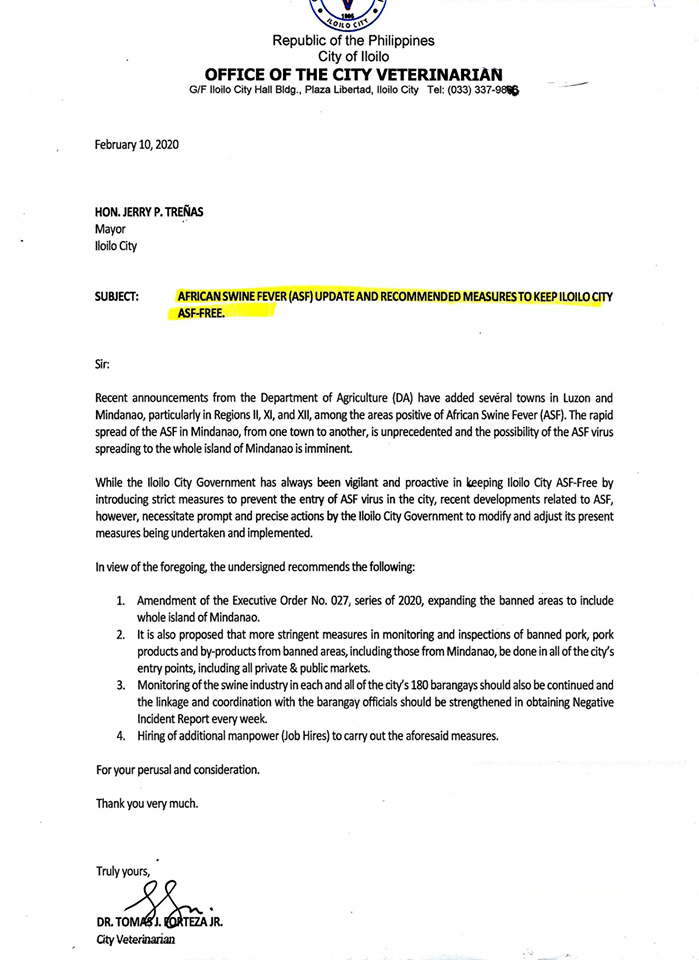 The ban on pork products from Luzon first started in October 2019, to protect local industry and food security.
"The City Government has always been vigilant and proactive in keeping Iloilo City ASF-free by introducing strict measures to prevent entry of ASF virus. Recent developments necessitate prompt and precise actions to modify and adjust present measures being undertaken and implemented," Forteza said.
He also recommended regular conduct of inspection in the villages.
"Monitoring of the swine industry in 180 barangays should also be continued. And the linkage and coordination with barangay officials should be strengthened in obtaining Negative Incident Report every week," Forteza added.
He also suggested the hiring of additional job hires to help implement preventive measures for safety. (Iloilo City PIO)