Japan Film Week: March 2-6, 2020 Admission is Free!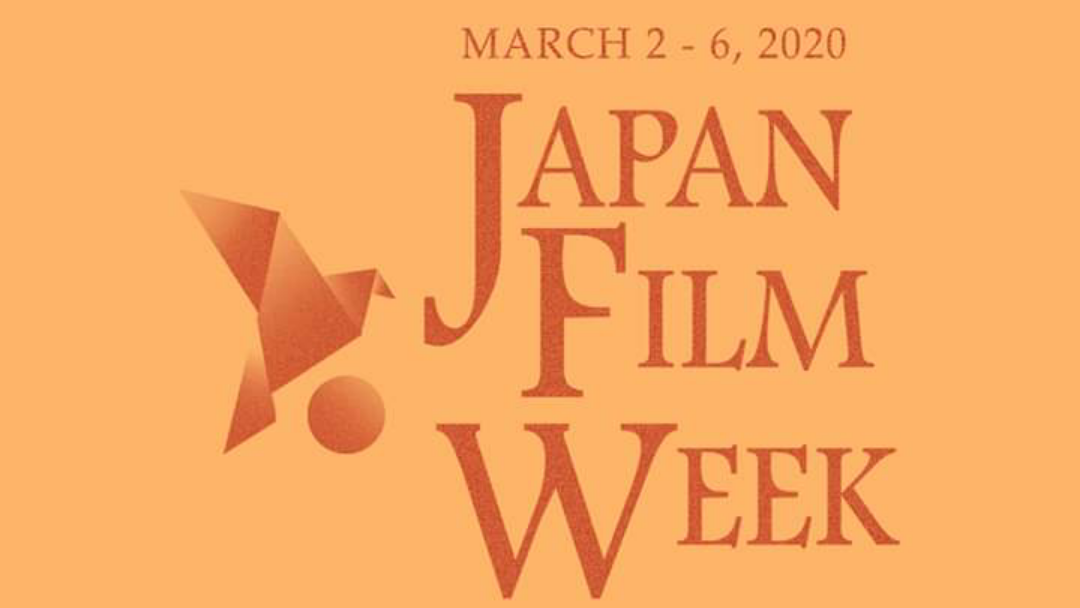 Japan Film Week officially kicks off this March 2020 in Iloilo.

This aims to offer a global perspective of Japanese films for the Asia Pacific region.
Once again, Japan Film Week is celebrated here in Iloilo! The venue will be at Cinematheque Center. This is a week-long streaming of our Japanese films from March 2 to March 6, 2020. And the best part about this? It is all for FREE!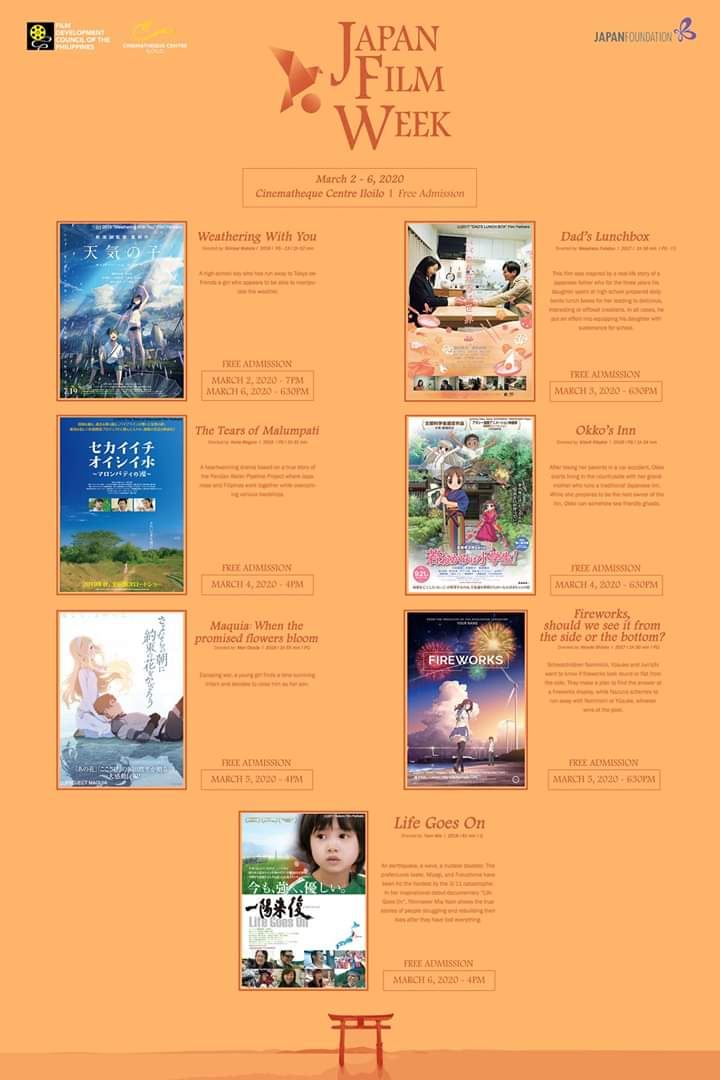 Kindly see each poster for the exact date and time.
Here is the lineup of this year's films:
Weathering with You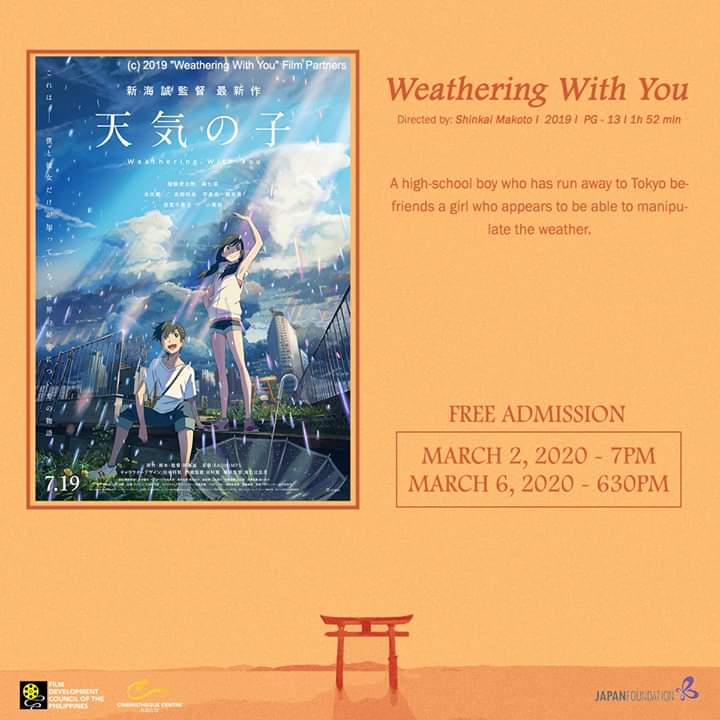 Weathering with You is a 2019 animated romance fantasy film under the direction of Makoto Shinkai. It literally translates to "Child of Weather" where the setting is during an extremely rainy weather and portrays a story of a boy who runs away and helps an orphan girl who has the power to manipulate the weather.
Dad's Lunchbox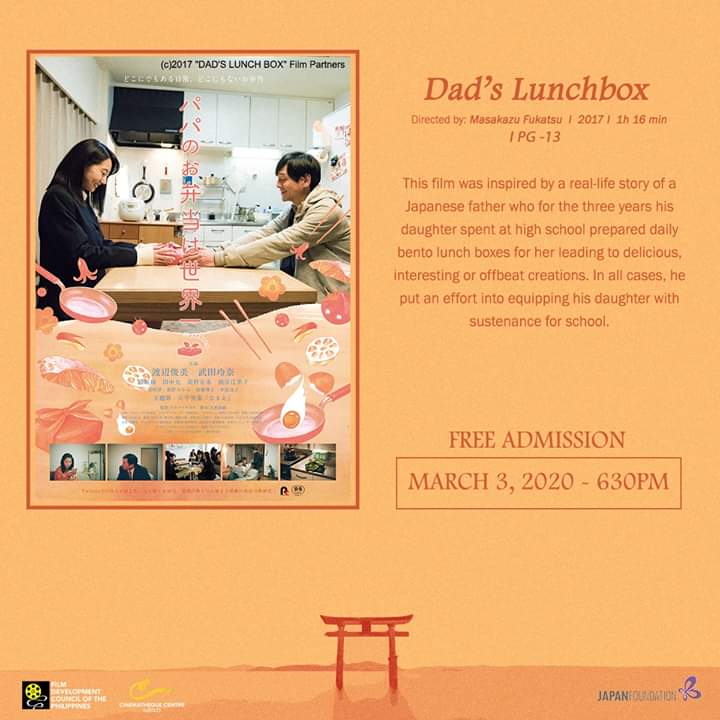 Dad's Lunchbox is a film based in a true story about a father who made bento boxes for his daughter in her high school days. He is a single dad who shows his love for his daughter through learning the art of making adorable bento.
The Tears of Malumpati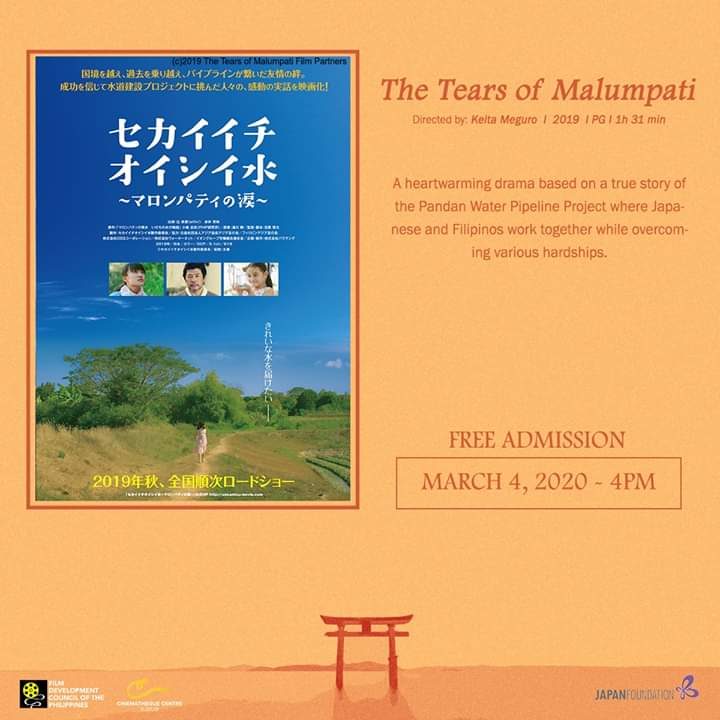 The Tears of Malumpati should be very close to Ilonggo's heart because it relates to Panay Island. It is a story of children dying because of kidney diseases for people in Pandan do not have access to clean water.
Okko's Inn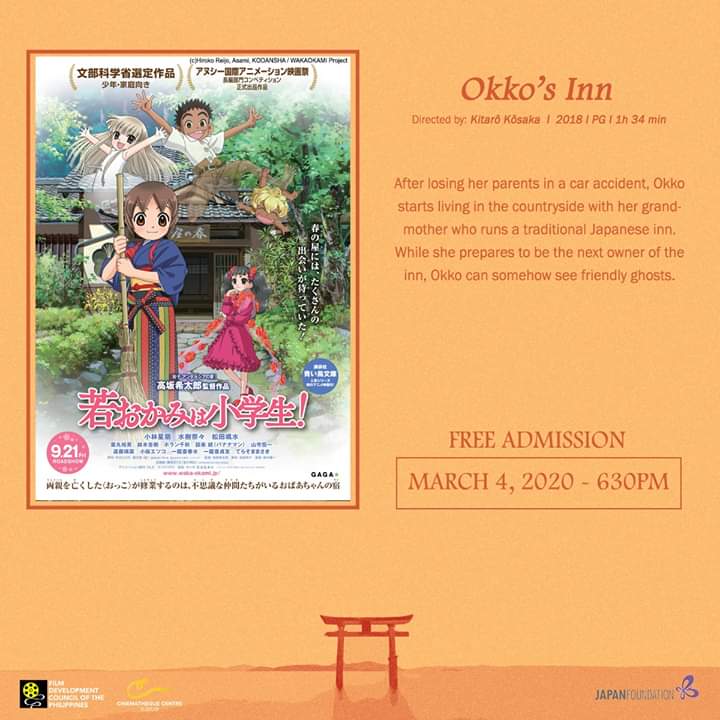 Okko's Inn is a story of a girl who lost her parents in a car accident so she has to live with her grandmother who owns an inn. While doing her chores, she discovered that there are spirits living there but they are not scary and instead make friends with them.
Maquia: When the Promised Flower Blooms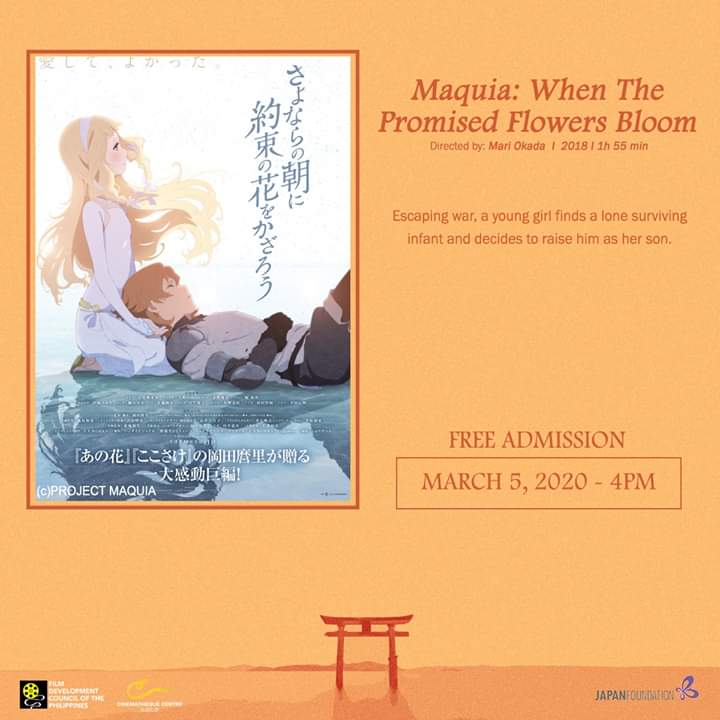 Maquia: When the Promised Flower Blooms is an epic tale of love, loss, and sacrifice. This is a story of an immortal girl and a normal guy who were able to find a bond which lasted for a lot of years.
Fireworks, Should We See It from the Side or the Bottom?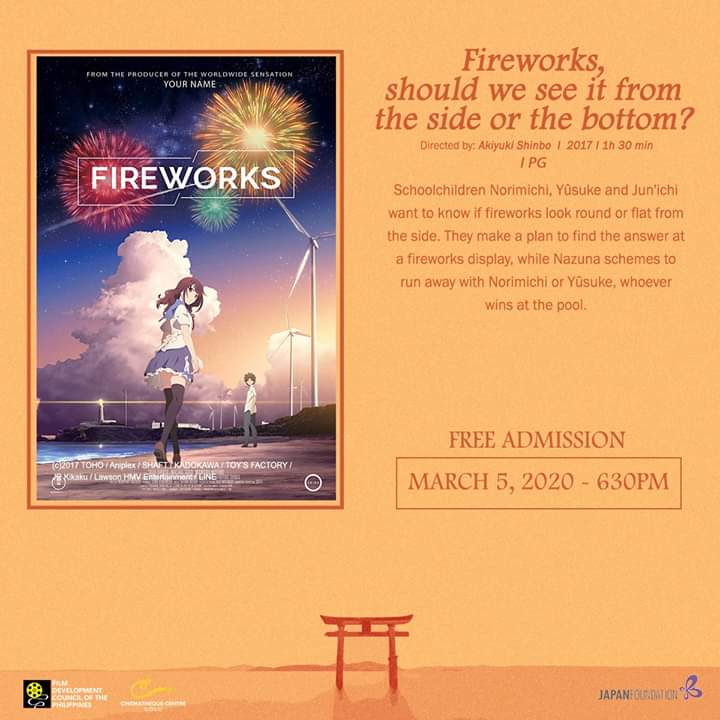 Fireworks, Should We See It from the Side or the Bottom? Is another romantic drama animated film which has the same name from a 1993  live-action television film. This is a story of a girl who plans to run away from home because her mother would get married again for the 3rd time and she saw a transparent ball by the sea until her classmate realizes that the ball has supernatural power.
Life Goes On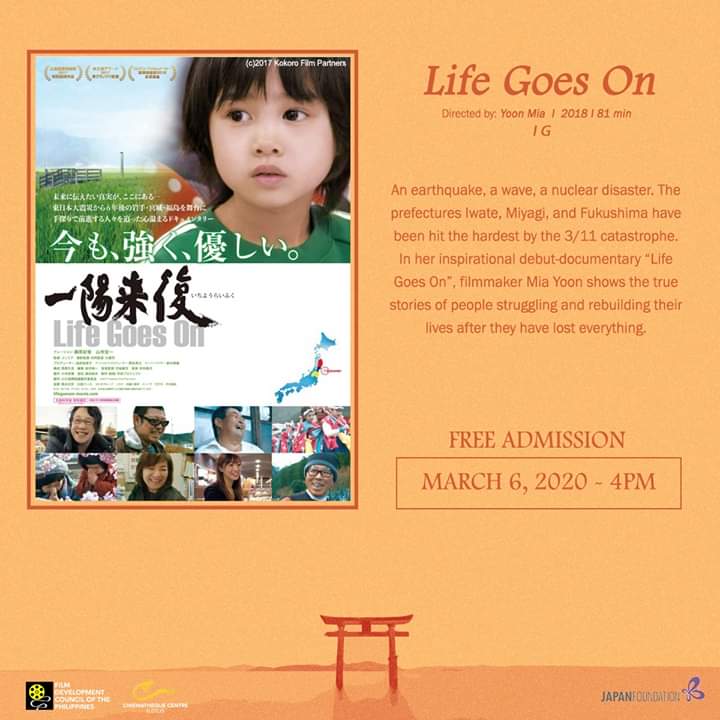 Life Goes On as the title would say, is a story of resilience after a tragic disaster. This is a documentary of the Japanese resilience after an earthquake and tsunami and how the beautiful people would stand up again and continue living and loving.
Seats are limited so kindly come on time. See you all there!