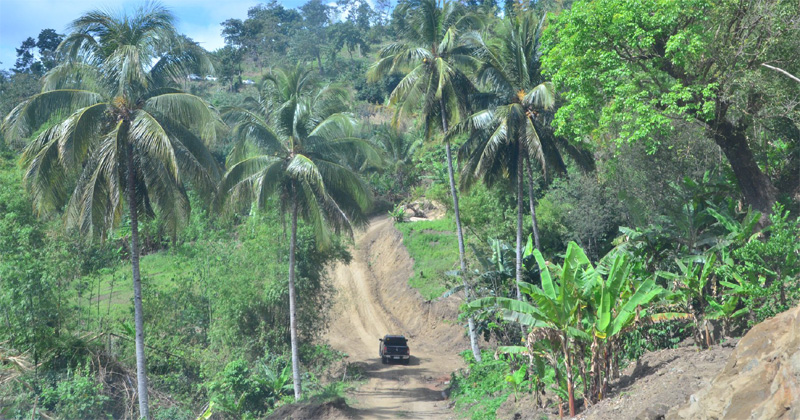 DENR, JICA is constructing a concrete pathway from Barangay Quipot to Barangay Barasalon in Janiuay.

The 2.7km project will greatly improve the accessibility and transportation of produce in upland communities.
The groundbreaking ceremony for concrete pathway that will connect upland barangays Quipot and Barasalon in Janiuay, Iloilo was formally done Thursday, February 13.
Governor Arthur Defensor Jr., Third District Congressman Lorenz Defensor, Board Members Matt Palabrica kag Jason Gonzales, along with other officials graced the groundbreaking ceremony for the construction of the 2.7-kilometer concrete pathway from Brgy. Quipot to Brgy. Barasalon which will cost P17 million.
The project is part of the Forestland Management Project of the Department of Environment and Natural Resources which is funded by the Japan International Cooperation Agency (JICA).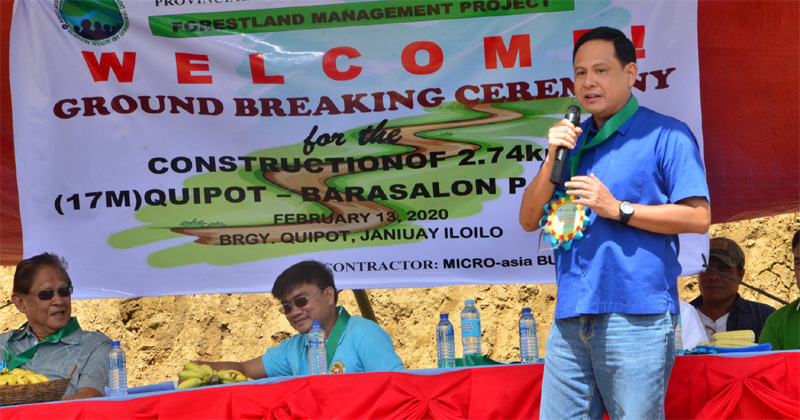 The project, conceptualized during the time of former Gov. Arthur Defensor, Sr., aims to rehabilitate the denuded forestlands of Jalaur River Basin and at the same time support the community through Agroforestry Support Facilities such as concrete pathways, irrigation pipeline systems, concrete bridge, and hanging bridges.
The project, once completed, is expected to help ease the travel of residents in the said upland barangays and provide easier transport of farm products such as coffee and cacao.