Capiz rice farmers get cash grants from DA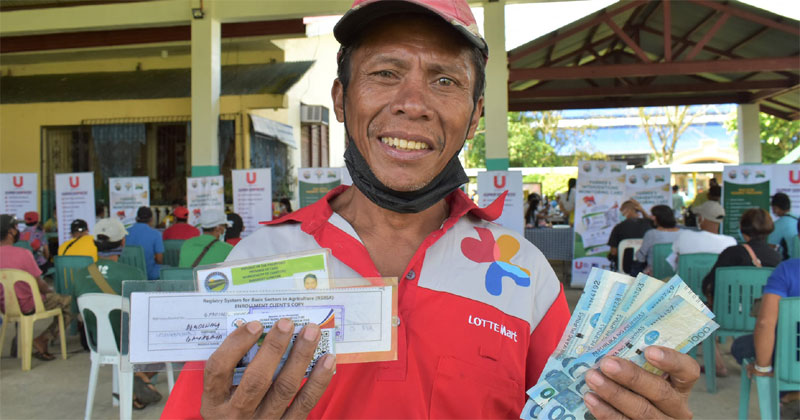 Capiznon rice farmers with 2 hectares or less areas get cash grants of P5,000 from DA under the Rice Farmers Financial Assistance (RFFA) Program.

The program funded under RCEF which was launched in Cuartero, Capiz will benefit over 46,000 'small' rice farmers in the province.
The Department of Agriculture (DA) Western Visayas launched the Rice Farmers Financial Assistance (RFFA) Program for Capiz rice farmers on February 7 at the Municipality of Cuartero.
During the provincial launching, DA Regional Executive Director Remelyn R. Recoter said that 46,637 rice growers with two hectares or less farm areas are qualified to receive the cash grants funded under the Rice Competitiveness Enhancement Fund (RCEF).
Out of the P233,185,000.00 allocation for Capiz, P15.09 million were already distributed to 3,018 rice farmers of Cuartero during the two-day RFFA payout.
Recoter commended the constant support of the local farmers and fishers in sustaining the country's food requirement despite the challenges in the sector and the difficulties brought by the ongoing COVID-19 pandemic.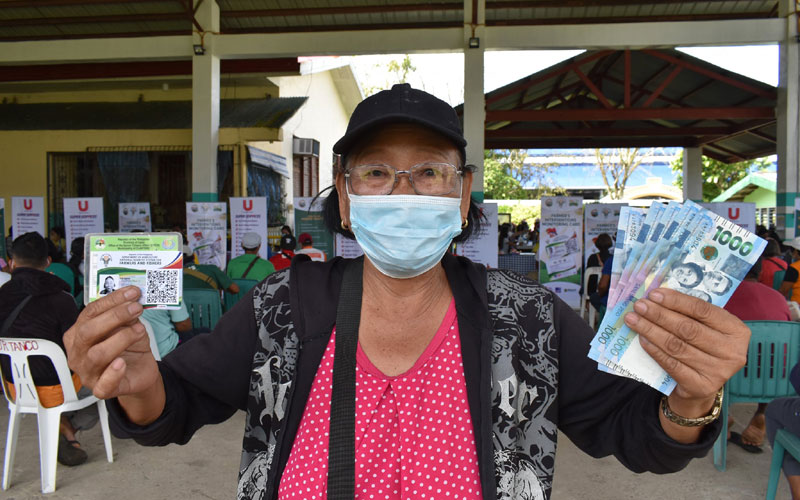 She emphasized, "Dapat ang mga (mangunguma) rehistrado sa Registry System for Basic Sectors in Agriculture. Dapat duha ka ektarya panaog ang ulumahan. Kung ang inyo ginrehistro sa RSBSA is 2.1 hectares and above, indi ka pwede makabaton sang lima ka libo."
The RFFA, as a national program, is being implemented by the agency using the excess in the P10 billion annual RCEF allocation from the tariffs generated in rice importation.
Moreover, the cash aid aims to provide temporary relief to rice farmers who encountered a decline in income during the Rice Tariffication Law transition phase.
"Daku guid ang bulig sang RCEF Program sa aton. May ara alokasyon para sa farm mechanization, credit program, kag paghatag sang technical assistance," said Capiz Governor Esteban Evan Contreras, who also underscored the significant contributions of the farming stakeholders in their pursuit of economic upheaval.
DA and the Development Bank of the Philippines will push through the distribution of RFFA to 16 remaining towns in Capiz until March 5.(By AMSTabura/DA-RAFIS 6; Photos by: JVDeGuzman)