MORE Power Iloilo sends personnel to Cebu and Bohol to aid electricity restoration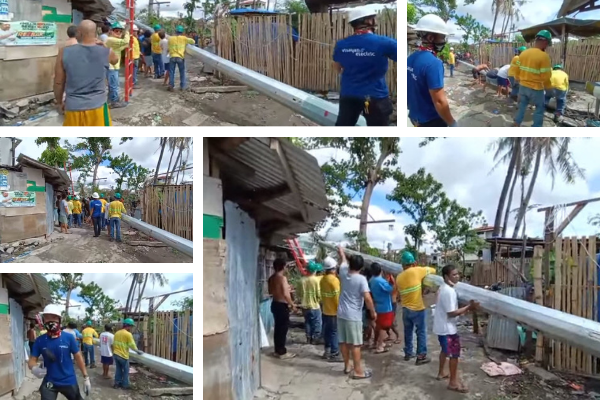 'Task Force Kapatid': MORE Power sent almost 40 personnel to help restore power in Cebu and Bohol.
Personnel were assigned to Visayas Electric Company (VECO) and Bohol Electric Cooperative (BOHECO).
Aside from linemen and customer care, MORE Power also dispatched vehicles to help in the electricity rehabilitationprocess.
Almost 40 personnel of MORE Power Iloilo (MORE Power) has arrived at Cebu and Bohol today to give aid to restore the power in the said areas by fixing the electric lines and poles of the electric distribution facilities and to offer customer service.
These personnel were a combination of linemen and customer care. MORE also sent vehicles to be used in the replacement and erection of the damaged poles and electricity lines.
20 from these personnel's assignment is with Visayas Electric Company (VECO) and the remaining 17 will be with Bohol Electric Cooperative (BOHECO).
Only 70% of the electricity in the area has been restored since super typhoon Odette passed last December 17, 2021.
According to the National Grid Corporation of the Philippines spokesperson Atty. Cynthia Alabanza in an interview in TeleRadyo, Odette downed around 200 electrical posts in Bohol and at least 15 backbone lines in Cebu.
With the assistance from MORE, Cebuanos and Bolanon are positive to have a faster electricity restoration in the area.
MORE personnel in Negros
Last month, MORE also did the same in Negros Island specifically with Negros Occidental Electric Cooperative and Central Negros Electric Cooperative. Some of these personnel were also a part of the team.
Task Force Kapatid
Task Force Kapatid is a project of the Department of Energy, National Electrification Administration and Philippine Rural Electric Cooperative Association.