Ilongga beauty queen joins MORE Power bloodletting activity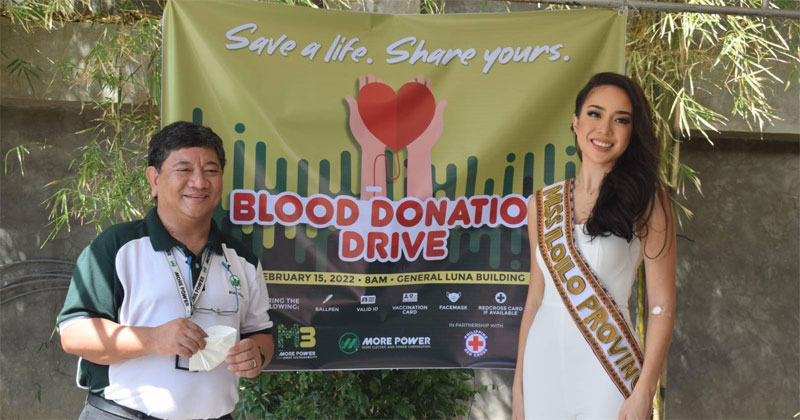 Miss Dinagyang 2016 and Miss Iloilo Province 2022 Vanessa Caro joined the firm's bloodletting drive.

The activity is part of MORE Power's 3rd anniversary celebration.
Fueled by her desire to help those in need, Miss Iloilo Dinagyang 2016 Vanessa Caro has donated blood through More Electric and Power Corporation (MORE Power)'s bloodletting activity.
The blood donation drive, in partnership with Philippine Red Cross (PRC), is one of the activities in line with the 3rd anniversary celebration of MORE Power as Iloilo City's power distributor.
Caro, who is vying to be one of the official candidates of Miss Universe Philippines representing Iloilo, said she was very excited because she was among those who donated blood.
"I am very excited because Red Cross Philippines is here today to ensure that we are able to donate blood to our brothers and sisters who are in need," Caro expressed during the activity.
To note, there were a total of 27 individuals who have donated their blood to PRC through MORE Power blood donation drive this year.
According to MORE Power president Roel Castro, their first blood donation campaign was during their 2nd anniversary celebration last year. Since then, they have been conducting more bloodletting activities.
"We hope this alleviates pressures on the health sector and the Philippine Red Cross in saving more lives," said Castro.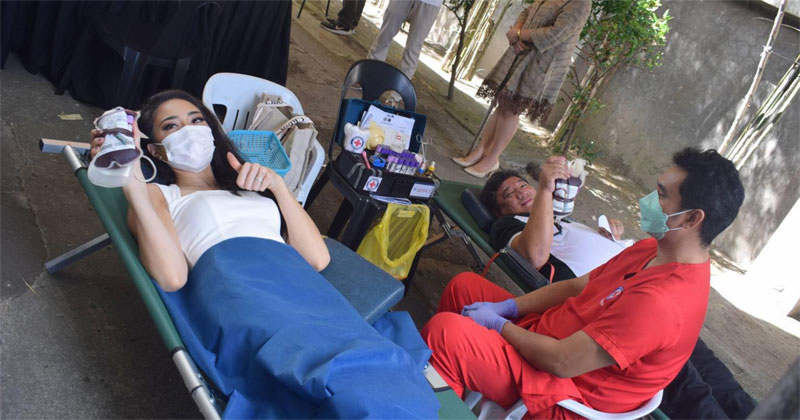 The firm's top executive also encourages the public to donate blood and be heroes in their own ways.
"We can all be heroes in our own ways, and that includes donating our blood whenever we can. Through this, we at MORE Power wish to stay true to our promise of helping our Ilonggo community," he added.
Meanwhile, Caro said she would continue to encourage everyone to trust More Power and its capabilities to serve and deliver better services.
The beauty queen shared her conversation with MORE Power president who emphasized the importance of good customer service and allowing the Ilonggos to feel the hospitality of an electric company that truly cares about its consumers.
"I am very excited to see where MORE Power is going, to continue onwards for the next five years, and eventually 20 years to better success in providing the Ilonggoa with continued service and great customer service," said Caro.