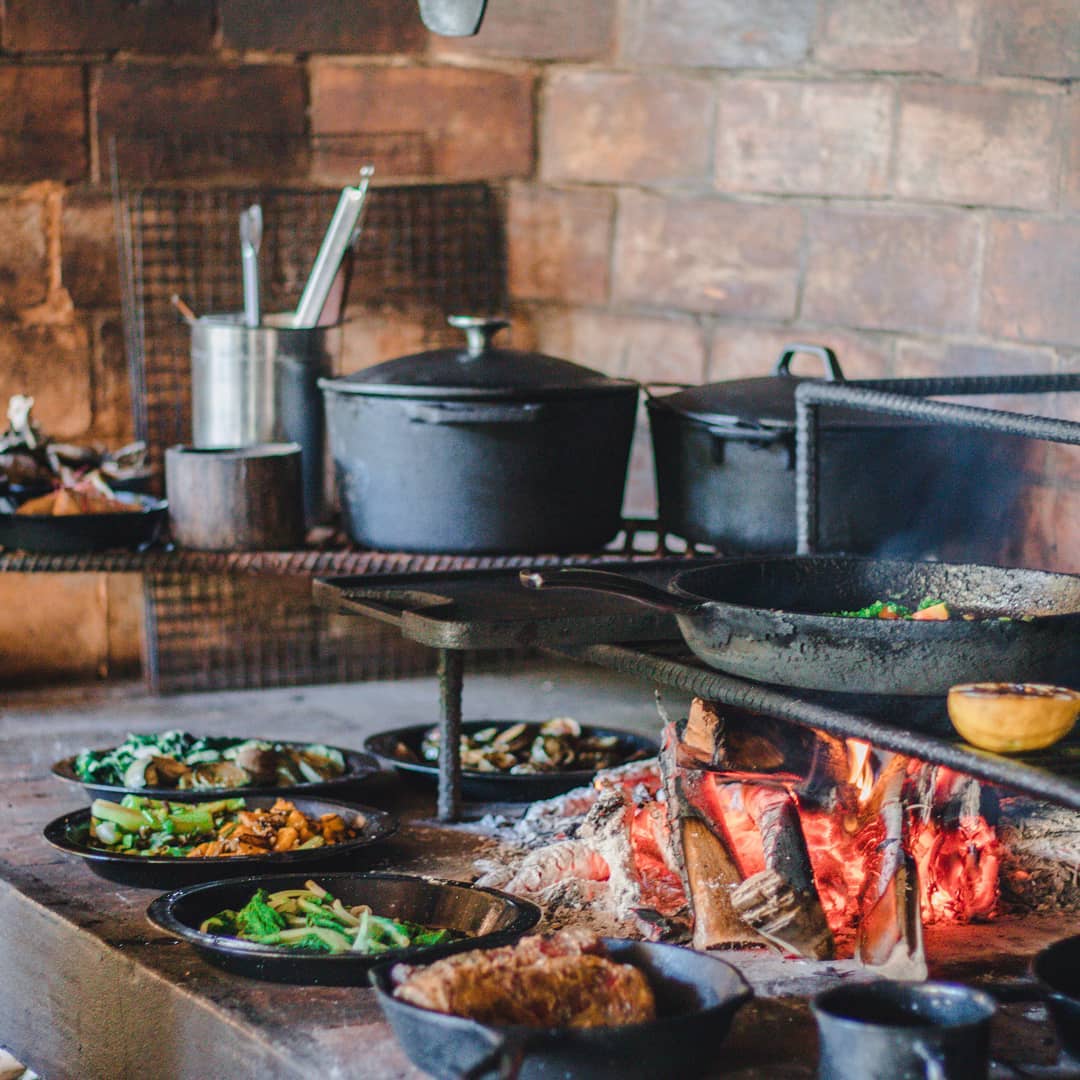 Laidback with calming waters and great sunsets

A showroom of sustainable practices
Alpas is a Filipino term for "free" or "to go beyond." And for couple Ken Cazeñas and Kimberly Eng, this freedom is something that they enjoy in their humble resort called Alpas.
This resort which is located at Tobias Fornier in the province of Antique is where they are free to realize their vision. It is home to:
a great beach
cool ocean breeze
great sunsets
delicious local and organic food
handmade souvenir items
a business that gives back to the community
"We envision Alpas as a place where people can unwind and be pleasantly surprised by our daily changing menu. We want it to be a place that people who find themselves burnt out and weary can enjoy completely without having to seek out other activities or other places nearby. They can appreciate the unique bamboo structure that local carpenters built with their bare hands, the sounds and sights of nature around them, a quiet walk through our organic garden, and nourishing meals," said Kimberly.
Alpas also offers the following activities:
Cooking classes
Buri weaving classes
Yoga retreats
Organic food from their backyard and local farmers
At Alpas, food is made of locally sourced organic ingredients. Their sources are their backyard and suppliers of organic produce. Kimberly admits that this is a challenge as we all know that organic food is hard to come by.
"We stick to our principles of only sourcing locally. As difficult as it can be to find local and organic suppliers, the ones that we have partnered with are inspiring and incredibly supportive of what we are trying to achieve here," she said.
They source their pork from Green Warrior Eco Farm in Mablad Barbaza.  "Lucy Juanites, the owner of the farm, creates an environment and cares for her pigs like no other here on Panay and that's what we want to support. Free-range, organic, native pigs are almost impossible to come by, unfortunately, but that's the only way we want to source. If it's not available, not in season, not good quality or endangered we don't put it on the menu," she further said.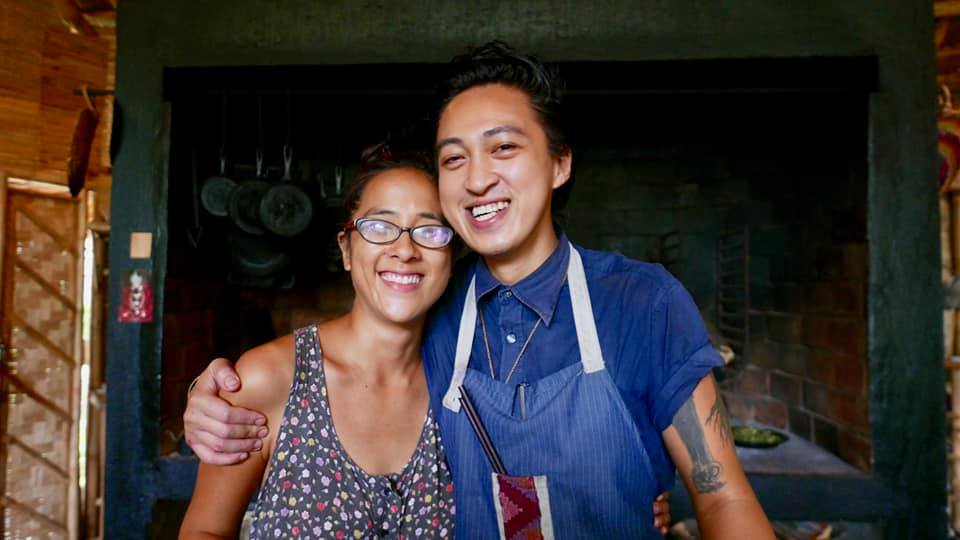 Limitations give birth to innovation
To quote Georges Braque, "it is the limitation of means that determines style, gives rise to new forms and makes creativity possible." These limitations on their sources of ingredients paved the way for the couple to innovate. After all, they have the culinary expertise to do so. Chef Ken has been cooking professionally since 2001 in Los Angeles, Beverly Hills, Hollywood, San Francisco, and Hong Kong. He trained for years under world-renowned chefs such as Mako Tanaka and Wolfgang Puck.
"Innovation at Alpas is born out of what most people would consider limitations. We're not in the big city and so we lack the convenience of buying certain condiments let alone organic ones from local suppliers or stores. We find fulfillment in creating new dishes, new flavors, and unique dishes out of ingredients we find and/or grow right here, and things we have to make ourselves," Kimberly enthused.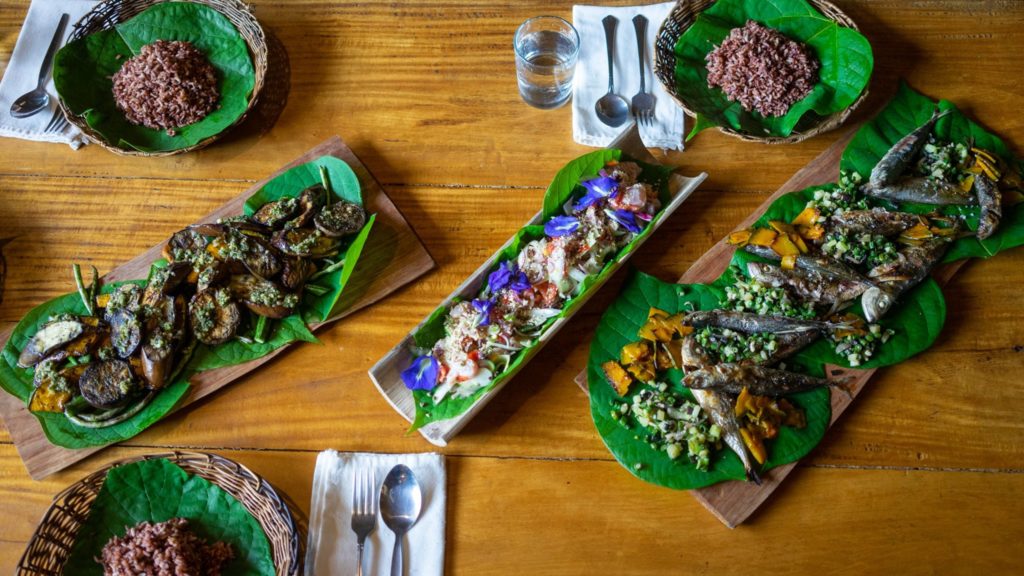 Zero-waste lifestyle
Alpas practices a zero-waste lifestyle coupled with a proper waste disposal system. "We made changes in our daily habits by bringing our reusable containers, refusing products packed in plastic, buying wholesale or in bulk and most importantly doing things the 'old school way' which is we make it or grow it ourselves," Kimberly shared.
They ask guests to avoid bringing single-use plastics in Alpas. If they do, they are asked to bring them when they leave. They also trained their staff to refuse plastic and bring their reusable containers to the public market.
"These practices have also allowed us to save a lot of money," Kimberly said.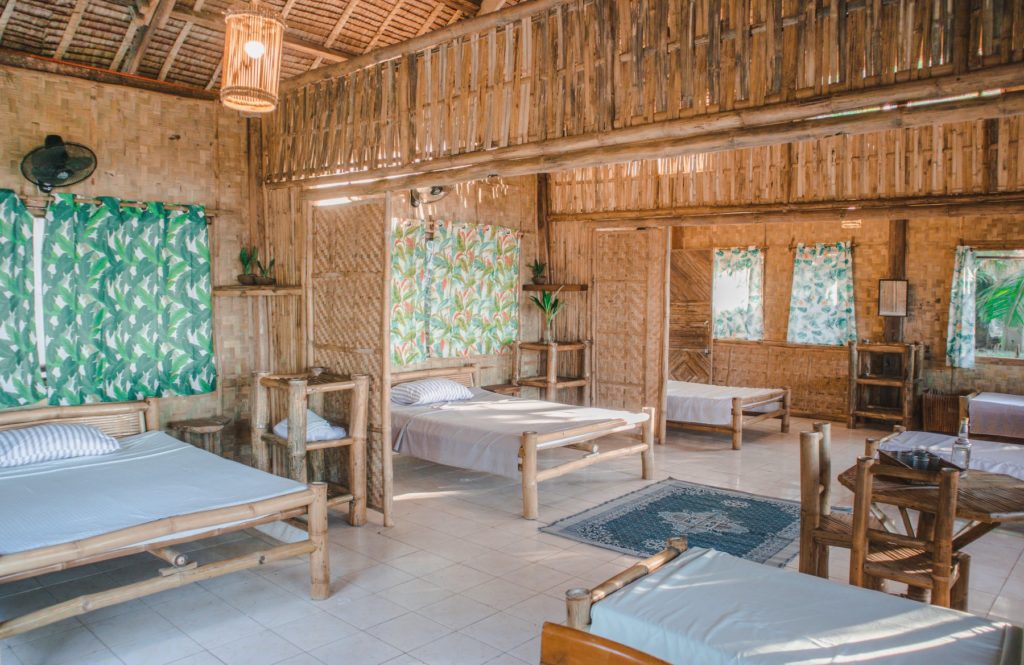 It is possible to be self-sustaining
"We want Alpas to be an example of what one can achieve if we honor the materials and supplies that we have right here: bamboo to build strong and beautiful structures; buri and nito to create unique fixtures and household items; and native ingredients that can be transformed into tasty, nourishing, distinctive dishes," Kimberly explained.
"We want to demonstrate that you can be self-sustaining and reliant if you just take the time and effort to transform the 'ordinary' and 'mundane' into something incredible," she concluded.
Getting there
Alpas is located in Sitio Ban Ban, Barangay Paciencia. If you're driving private transportation, pass the coastal route along the National Highway (Tobias Fornier-Anini-Y Road).  For commuters, take a DAO bus from the Molo terminal in Iloilo City and double-check with the conductor it passes through Barangay, Paciencia. The trip from Iloilo to Alpas takes about 2.5 to 3 hours./Photos source: https://www.facebook.com/alpasphere/