The first Mercado Iloilo Weekend Market was organized to support local artisans, vendors, suppliers, creatives, hobbyists, cook, and start-ups who developed enterprises during the period of the COVID-19 quarantine.
Mercado Iloilo is a collaborative project by Hotel del Rio, Richmonde Hotel, Iloilo Convention Center (ICON), and Iloilo Live Events Alliance (ILEA) held July 24 to 26, 2020 at the Iloilo Convention Center.
It was among Iloilo City's major event with 31 vendors making it a success as the booming city is slowly recovering from the impacts of the pandemic.
Sunday was a perfect day to hit the Iloilo Convention Center for it was the last day of the First Mercado Iloilo Weekend Market.
The whittled down fever made the vibe relaxing to move around and to unhurriedly check the assortment of display from Covid-19 protection items like face shield and disposable mask, to plants and herbs, to coffee and beverages, bread and pastries, and food – lots of food – an Ilonggo's main ingredient for resiliency.
Food was the most interesting of all because old reliable brands were standing side-by-side among new labels who introduced quite a fascinating array of innovations brought about by product development with some whipped up during the Covidcation.
Mercado Iloilo Weekend Market is really an effective stress reliever, especially for an impulse buyer. The selection of vendors offered an excellent combination of things that are popular, essential, or simply needed and wanted.
Making numerous rounds to look at the display was helpful enough to temper down impulse buying and a good way to narrow down the selection. Considering the 31 vendors to choose from, a lunch date with the family is not enough, and it can empty your wallet, Lol. . . .
The best thing about Mercado Iloilo Weekend Market is not only being there, but buying food for take home. We got 3 best items to satisfy a discriminating palate.
1. Italian Porchetta by Tinda Store
This food is well-endorsed by the likes of one popular personality in the entrepreneur circle, Mrs. Marie Wharton (Pantry by Mrs. Wharton) which she posted on her Facebook timeline. I will not make a review of the Italian Porchetta since I was able to clean up one serving while I am writing this and I blame myself for being conservative enough by buying only one slice for tasting.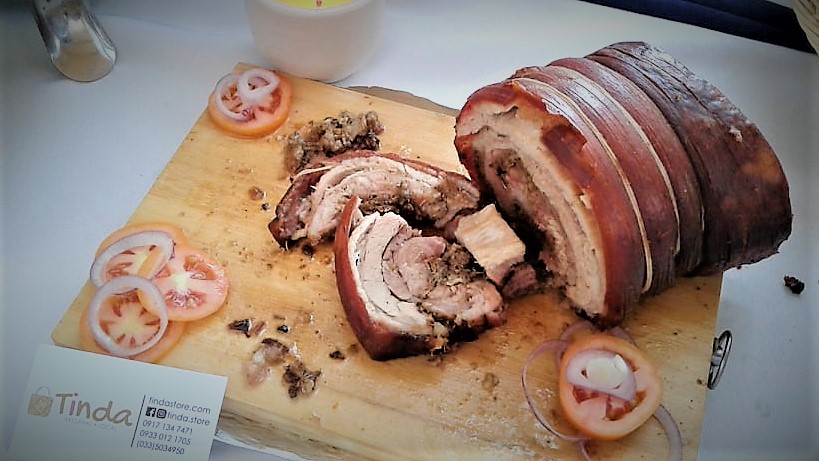 You should buy the entire 3-kilo Porchetta by visiting the Facebook site of Tinda at https://www.facebook.com/TindaStorePH/ or check out the Facebook of Jong Combong Pijuan https://www.facebook.com/jong.pijuan
2. Double Chocolate Chip by Baking Bad
My daughters who has been ordering cookies around like the double chocolate chip over the Covidcation picked this one at first glance. Moist, filling, flavorful – 4 boxes made it into our canvass bag.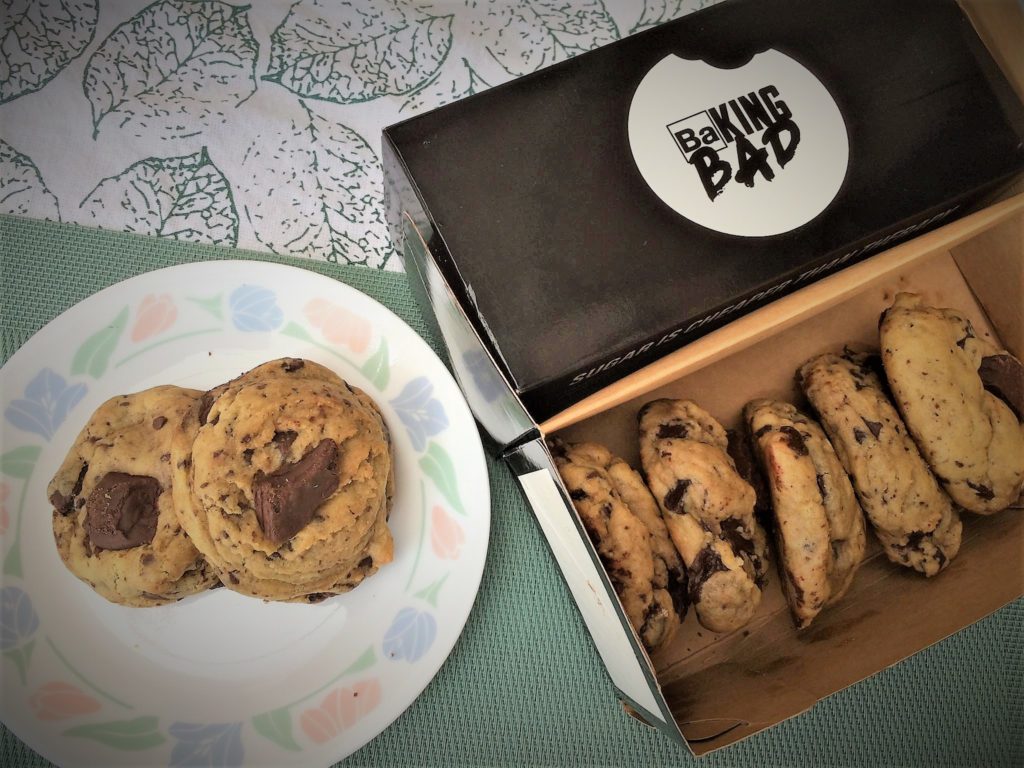 Visit its Facebook page at https://www.facebook.com/bakingbad.ilo/
3. Ox Tongue with Mushroom Sauce and Crispy Sisig by Hotel del Rio
I saw my friends making a promotional post about the delivery services of Hotel del Rio. Of course, it was not about the delivery service but the food like Crispy Sisig as endorsed by a multi-awarded young writer and journalist  Rhick Lars Albay.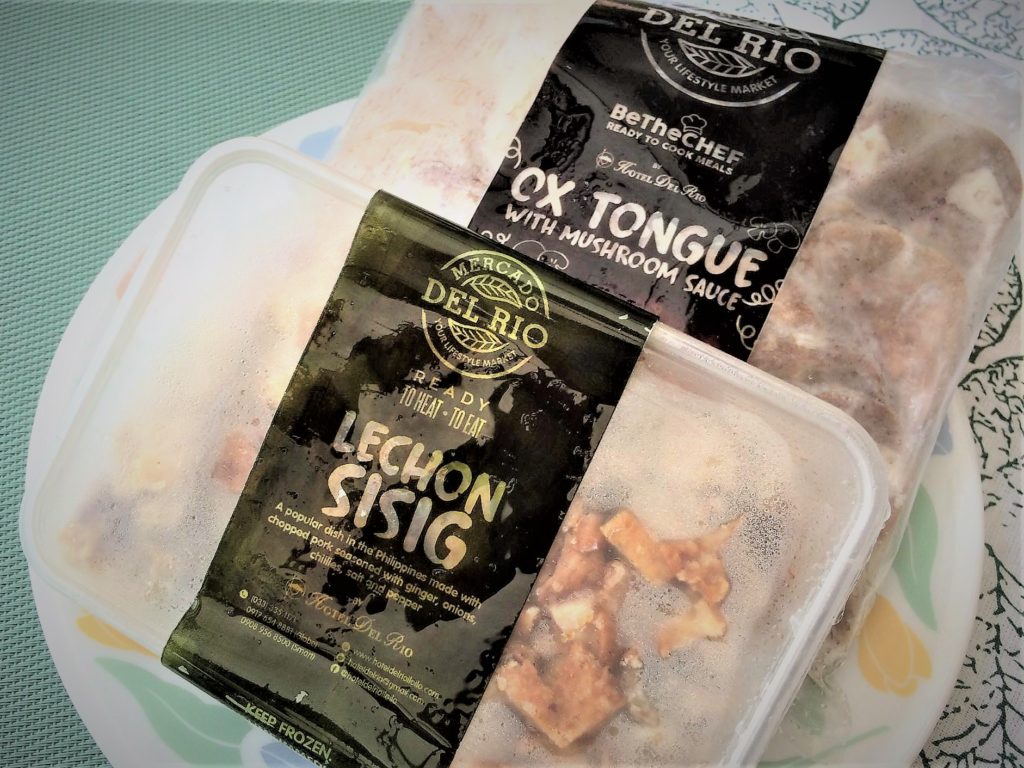 The Ox Tongue in Mushroom Sauce is an old favorite from Hotel del Rio. You can make order for delivery at https://www.facebook.com/hoteldelrioiloilo/
I'm looking forward for the next weekend market. Salute to friends who were part in organizing the first Mercado Iloilo Weekend Market. Indeed, t'was a success!