WVSU grad Inez Benedicto tops 2021 Physician Board Exam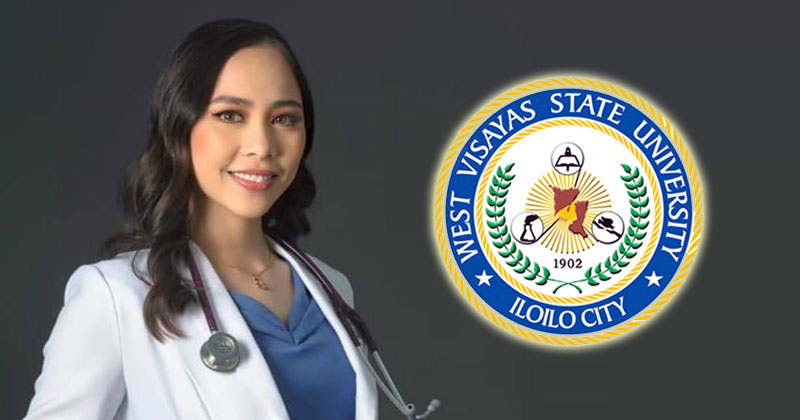 Maria Inez Benedicto of WVSU, Top 1 in September 2021 Physician Board Exam with rating of 87.83 percent.

WVSU is also rank no. 4 in list of top performing schools.
A graduate of West Visayas State University (WVSU) College of Medicine emerged as the overall topnotcher in the recently released results of the Physician Licensure Examination (PLE) given this September 2021.
Maria Inez Sellado Benedicto ranked no. 1 in the board exam for aspiring doctors with a rating of 87.83 percent. She shared the top spot with Cebu Institute of Medicine graduate Jude Philip Pozon Cebrecus.
"Speechless," Benedicto said in her Facebook post. "Million thanks to everyone who believed in me!"
A native of La Carlota City in Negros Occidental, Benedicto also placed no. 7 in the Medical Technologist Licensure Examination after finishing the course in University of Negros Occidental-Recoletos.
She is currently doing her internship at the Corazon Locsin Montelibano Memorial Regional Hospital (CLMMRH) in Bacolod City.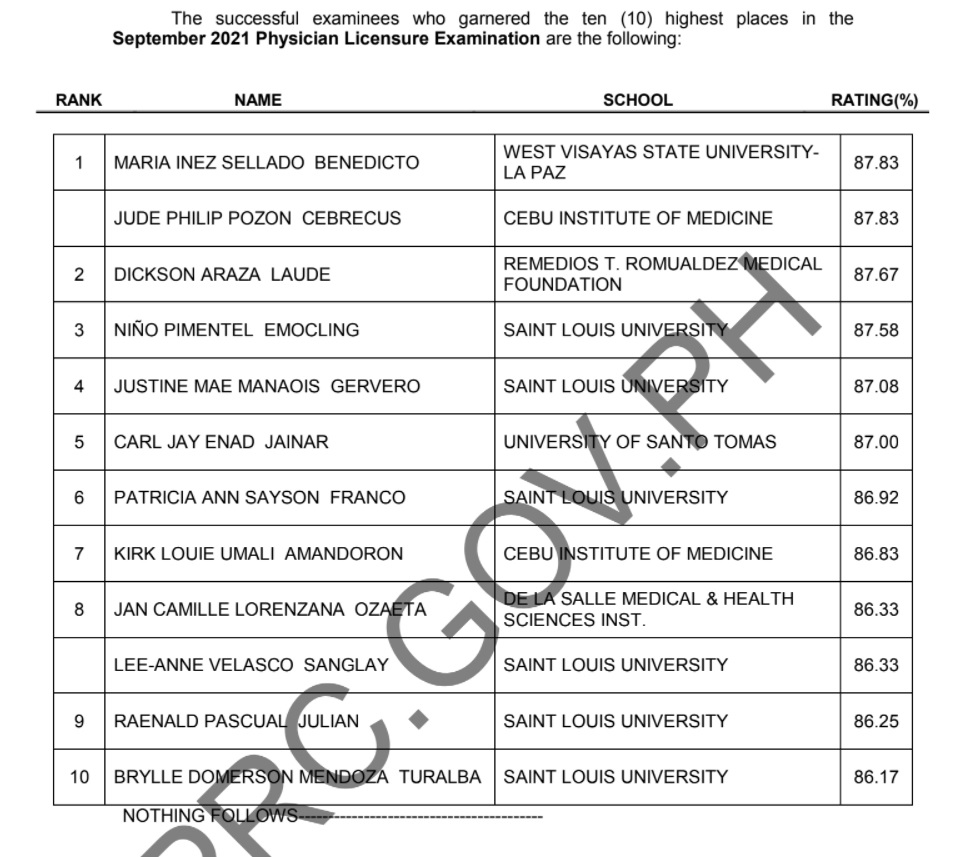 Benedicto's batchmates in the WVSU College of Medicine also did very well in the board exam as the University was listed as one of the top-performing schools. A total of 72 out of 80 examinees passed the test, or a passing rate of 90 percent for rank no. 4.
In just five working days, PRC released the results with a total of 1,084 passers out of 1,546 examinees. The licensure exam was given by the Board of Medicine at venues in Baguio, Cagayan De Oro, Cebu, Davao, Iloilo, Legazpi, Lucena, Tacloban and Zamboanga last September 11 to 12 and 18 to 19.
The members of the Board of Medicine who gave the licensure examination are Dr. Eleanor B. Almoro, Chairman; Dr. Godofreda V. Dalmacion, Dr. Zenaida L. Antonio, Dr. Rafael R. Castillo, Dr. Raquel S. Sayo and Dr. Martha O. Nucum, Members.
For complete list of passers and top ten examinees, check the results page of PRC here.