The Most Haunted Places in Iloilo for your Quick Thrill Fix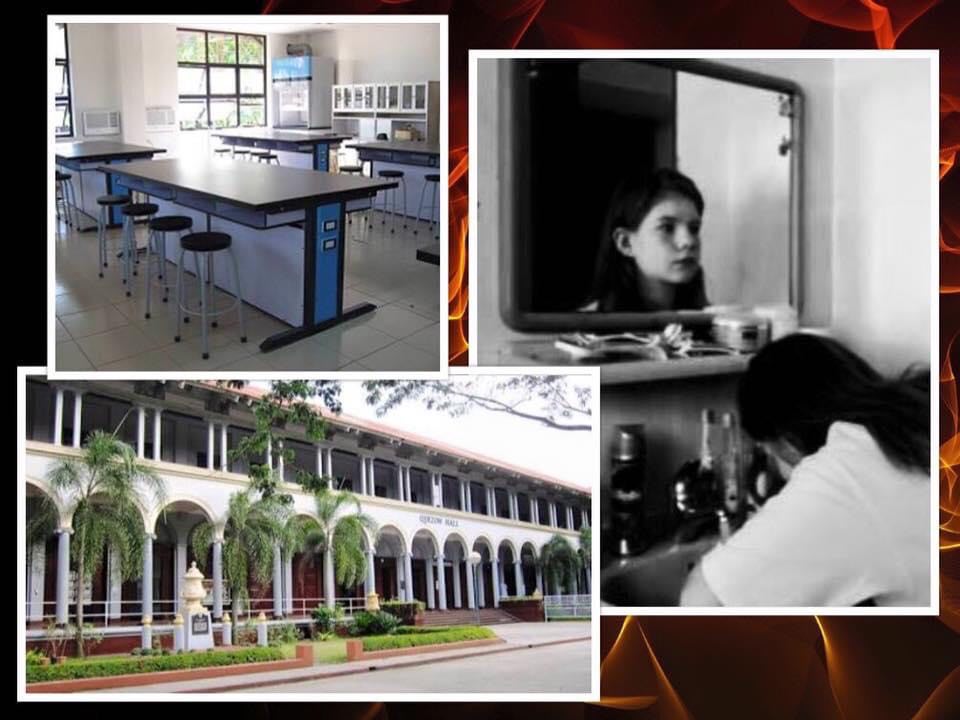 Creaking doors, strange footsteps coming nearby, jangling doorknobs, floating objects, and a breeze that's a little colder than usual-these are all tell-tale signs of a paranormal activity. Some of which are merely urban legends, while some turn out to be real and haunt you in your sleep.
Every city or province has its own share of rich blood-curdling stories, and Iloilo is one of them. You might have known the place for its rich culture, captivating sceneries, and picturesque locations, but in this blog, we'll explore its side that'll surely give you goosebumps and chills even in your waking hours.
Are you ready? If you're looking for places in Iloilo to give you a quick thrill fix, we've compiled a list of haunted places you and your buddies can check out:
West Visayas State University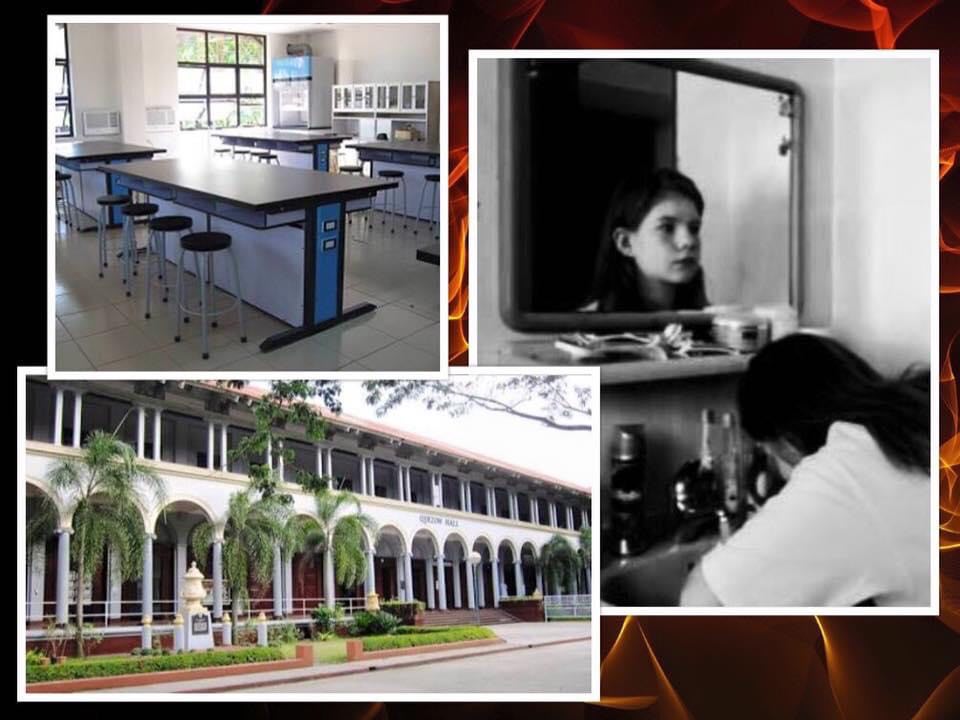 Sure, any of you have some friends or relatives (or you yourself) that have heard or experienced horror sightings at West Visayas State University's Quezon Hall.
The Quezon Hall was used as a Japanese garrison during World War II. It was said that there exists an underground tunnel from the Quezon Hall to the nearby Iloilo Mission Hospital.
In one event, some professors or university staff were resting on some of the benches under the acacia tree after a day's work. Something sinister happened as their eyes grazed the old building- All of the classroom doors slammed shut abruptly, one after the other.
The strange events didn't end there. There was no one at Quezon Hall. It wasn't even a windy day either. After realizing it was a poltergeist, they fled in terror to the Home Economics Building, where we were permitted to stay for the night.
In another account, a soldier was said to enter the office next to the boy's restroom, which was occupied at the time by Dr. Grace Trompeta. Dean of Students. The soldier typed on the typewriter and vanished shortly after.
The reflection at Rizal Hall's ladies' restroom
Of course, ladies like checking themselves in the mirror when using the restroom. But not at WVSU's Rizal Hall (College of Nursing). If you try, you'll get the worst scare of your life. Here's the bloodcurdling tale behind why the said building's ladies' restroom doesn't have mirrors.
The reason for this is that whenever students used the mirror, they saw someone in a nursing uniform passing by when in fact, there was no one there.
Way back in the early 1990s, a nursing student was murdered in a house in Jaro where she was staying. Her ghost is said to haunt Rizal Hall. The suspect was reportedly the victim's lesbian lover who was paying for the nursing student's college education.
When the suspect discovered that the victim had a boyfriend, she allegedly became jealous and shot the nursing student with a pistol after a heated argument. However, the court acquitted the suspect.
The mirror was removed after a number of students reported their experiences in the girl's restroom.
The terrifying story doesn't end here. Years ago, a teacher reported that when she gave an exam to a class at Rizal Hall, there was an extra answer sheet, but no one in her class recognized the penmanship. It must have been the girl's ghost.
Central Philippine University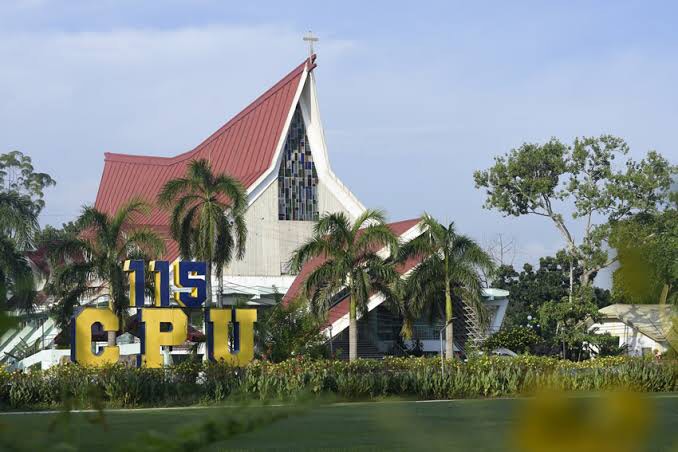 When a campus is over a century old, it becomes a gathering place for ghosts and other supernatural beings. Take Central University for example.
The accounts of horror tales in this university are seemingly endless. For years, stories about mysterious death of a roving guard at a tree house behind the Elementary Building have circulated.
Fitness enthusiasts and casual joggers have also been warned not to jog around the CPU field in the early morning hours unless they want to be joined by a spectral being. Some even said that there are hairy imp-like creatures wreaking havoc on campus property.
Here are some buildings where especially active paranormal activities are experienced.
The Roblee Science Hall horrors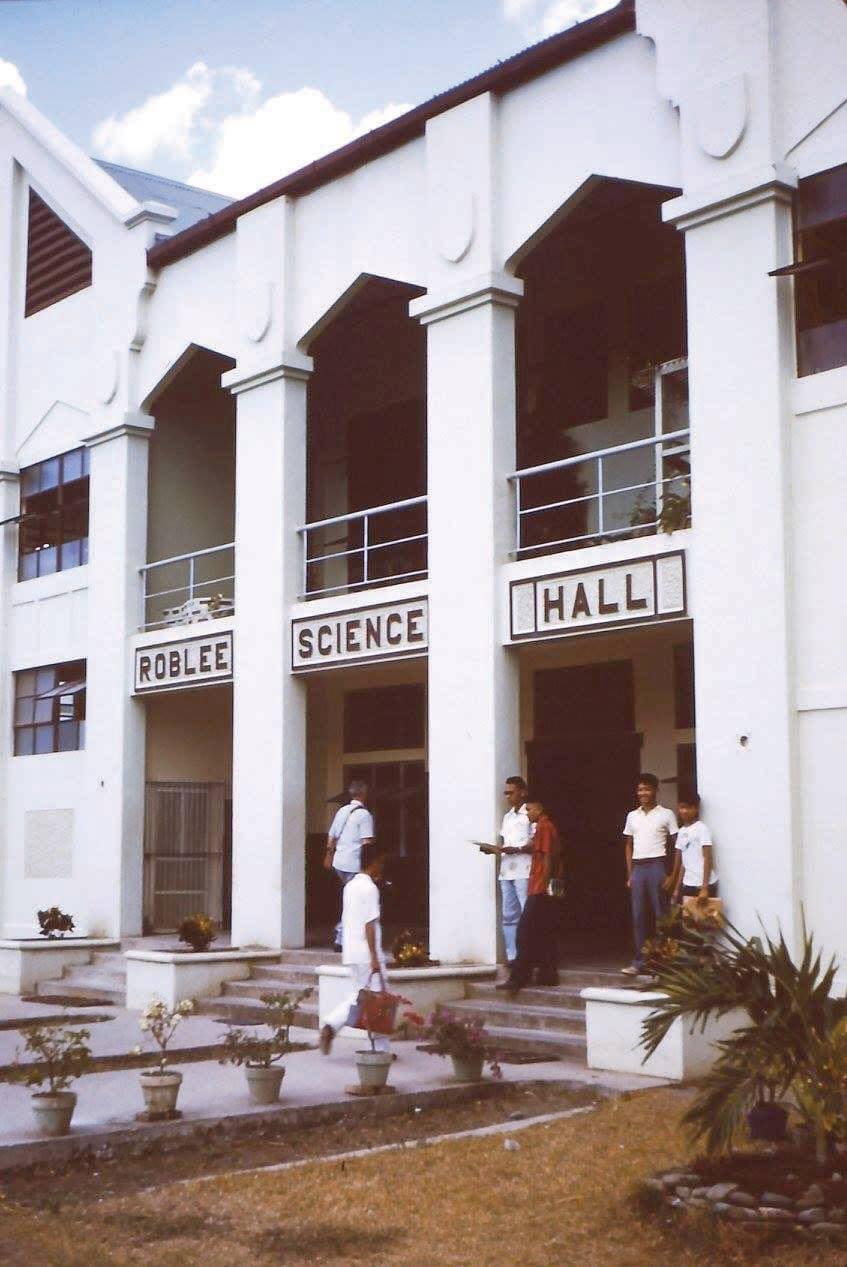 Nobody dares to walk by the Roblee Science Hall alone at night. Numerous ghost tales have been told about the hall, and it was even featured in the Philippine Ghost Stories anthology.
Roblee, one of the CPU buildings that survived WWII, housed Japanese soldiers during the war. For starters, there's an urban legend that at 3 a.m., Roblee Hall will vanish into thin air. early in the morning.
There are tales of a little girl with chains around her wrists and feet who is said to play in the corridors. Some students would occasionally hear the scrape of metal on the floor or her muffled crying as if she was pleading for help. That's definitely something you wouldn't want to hear.
The ghostly figure at Franklin Hall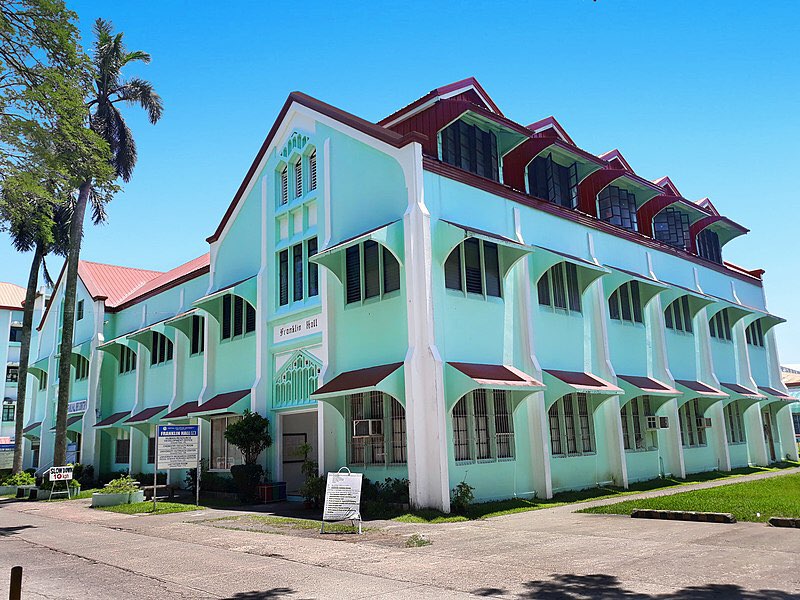 Franklin Hall (Men's Dormitory), being one of the said university's oldest buildings,has its own share of ghost stories. People in the dormers believe to have seen the ghost of a young guy who is reported to have committed suicide there.
A ghostly white lady was said to terrify students who were staring out their windows towards Roblee Science Hall, which is merely a barren lot opposite from the dorm. How's that as a view?
Old Valentine Building's headless roamer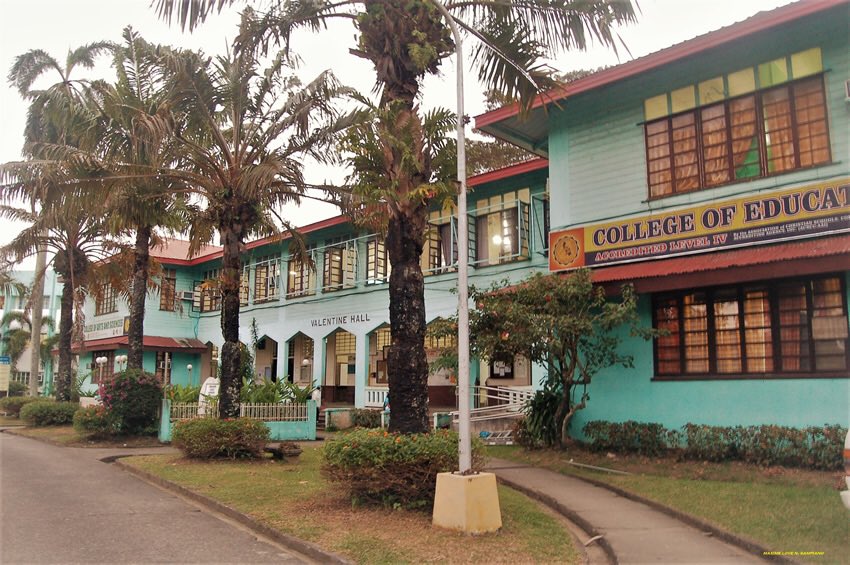 Being greeted by someone as you walk along university hallways is quite a nice experience – unless a headless entity does the same.
It is rumored that a white woman hides out in the Boy's CR on the first floor of the building. Some people also assert that they have encountered the headless ghost of CPU's founder, Dr. William Valentine, who is said to stroll the building at night and meet wandering strangers while holding his decapitated head in his hands. History books say that Valentine's cause of death was malaria, though.
Casa Mariquit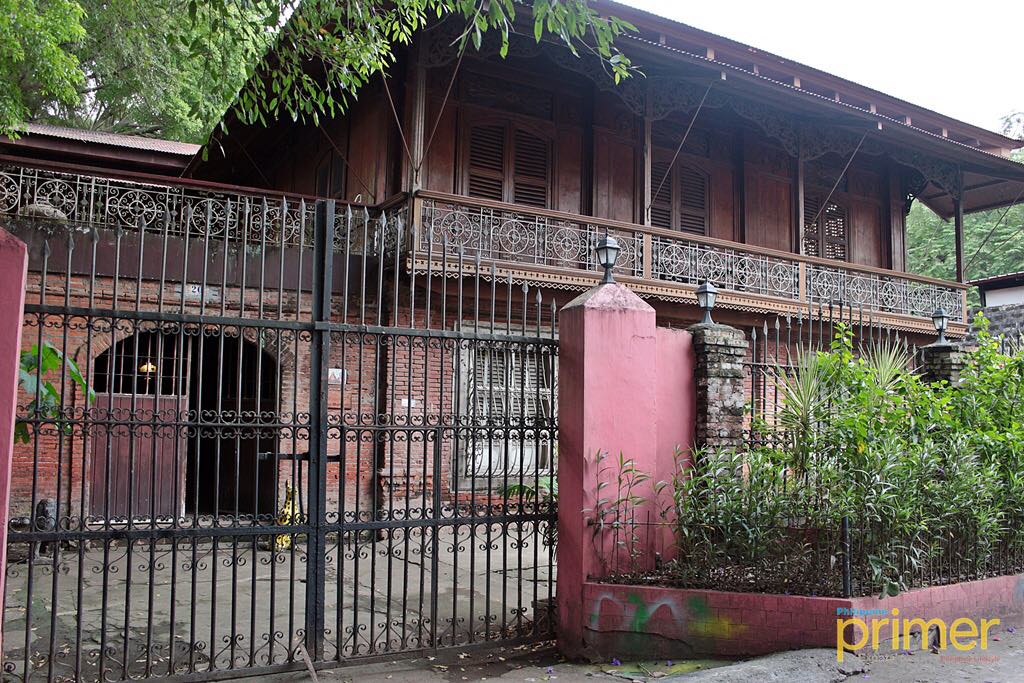 Some souls have found rest. Some wander in areas where they were killed.
Casa Mariquit in Jaro reflects Iloilo's glorious past. However, this 200-year-old residence was built for Maria Mariquit Javellana-Lopez, the wife of former Vice President Fernando Lopez Sr. also houses eerie stories that'll surely have your hair raising on its ends.
During WWII, Japanese forces were believed to have used the house library as a torture chamber. There is also a tunnel that leads to the Old Jaro Belfry and was used by the Japanese as a secret hideout.
Caretakers of this old house despise visitors from visiting it at 7 PM. Also, they inform guests that no one sleeps inside the house anymore because the last person who stayed the night awoke lying on a wooden bench rather than the bed.
In one incident, a tourist's friend decided to look at the pictures she took with her phone once they were in the van. She was the one who noticed something strange about the grotto image-Something small and blue was apparently sitting cross-legged at the top of the grotto.
If you're up for a nerve-racking horror experience, why not try staying the night? Who knows what your overnight stay might have in store?
Old Iloilo Rehabilitation Center (now the National Museum of the Philippines – Iloilo)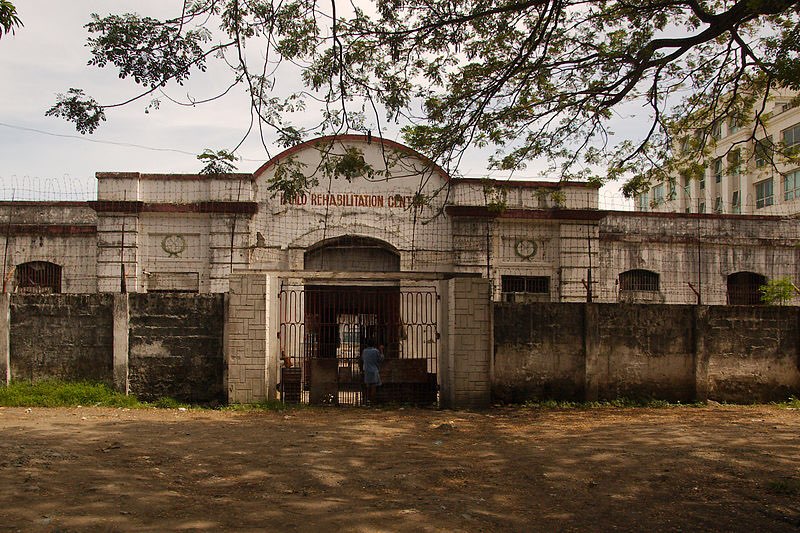 The original Iloilo Rehabilitation Center (IRC) was constructed in 1911. With a lot size of 868 square meters, it previously had a maximum capacity of more than a thousand inmates. Even though the old IRC has been transformed by the National Museum of the Philippines into a heritage site and art/exhibition space, its reputation for terror endures.
The old "bartolina" cells, where inmates would frequently be crammed into small, dim, and damp quarters for days at a time, dying from starvation and cold, are thought to be the location that is the most haunted. It is from here that one can still hear the nighttime pleas for help of prisoners who have been mistreated.
The sound of chains being dragged at unearthly hours of the night has been reported to echo from the former IRC's courtyard. There's also a legend saying that a jail warden was allegedly murdered by escaping inmates in one of the chambers nearest to the building's entrance. According to locals, you may occasionally still see smoke rising from the location where the jail guard was struck and killed, smoking a cigarette before repeatedly reliving his death.
The next time you visit the National Museum, would you mind keeping an eye out for the dead jail guard's ghost? Maybe you'll catch him smoking or strolling around the hallways.
Pototan's "Taytay Guba"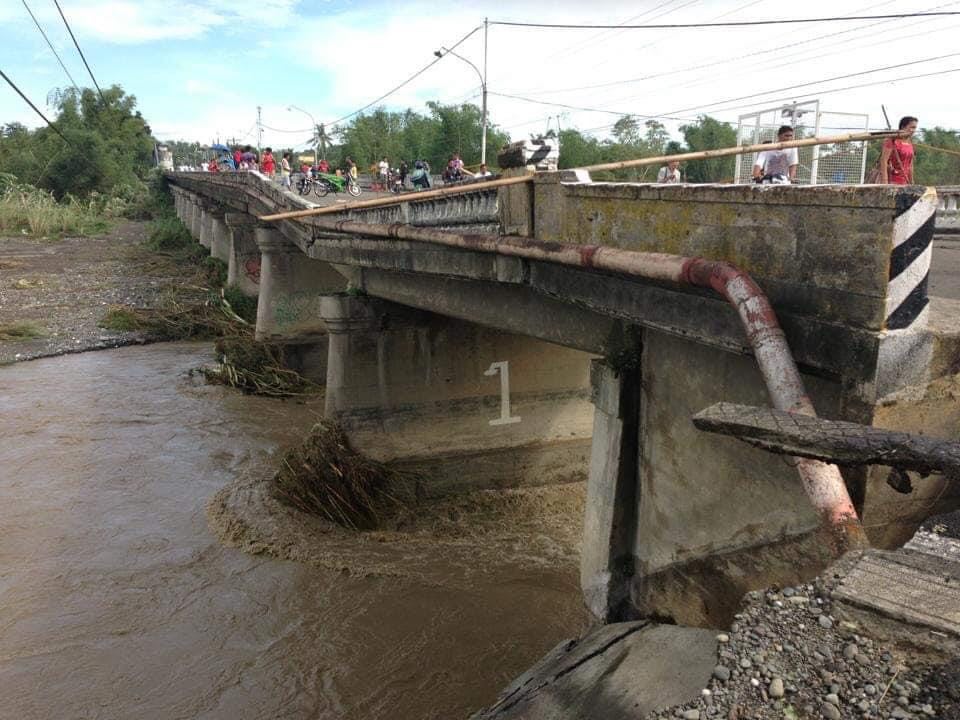 Usually, a bridge is fixed when it gets destroyed over time. But there's one bridge that eternally remains "unfixed" because of ghosts.
For quite some time, motor vehicles have been routinely prohibited from crossing Pototan's Suage Bridge, the bridge that runs parallel to the Iloilo-Capiz road in front of the West Visayas State University-Pototan Campus. The reason why? It seems like it constantly needs repairs.
Locals believe that the foundation of the bridge is constantly deteriorating due to the haunting of a ghost ship that is said to pass beneath it every night. According to legend, the ghost ship is manned by cursed pirates who formerly tormented commerce ships during the Spanish era and are now condemned to repeat their fatal journey for all of eternity.
Authorities allegedly tried to pacify the ghosts that haunt the bridge by ordering ceremonies, but to no avail. It is stated that because the "taytay guba" is cursed to be "unfixable", both private and public utility vehicles must take a diversion and travel the long way around.
These spooky stories are just a few of the many tales that the city and province of Iloilo have in store. Alone or not, exploring these places isn't meant for the faint-hearted.
References:
https://www.facebook.com/search/top?q=quezon%20hall%20nereo
8 Haunted Places in the Philippines Guaranteed to Give You Chills Down the Spine
8 Fascinating Spots in the Visayas That Are Said to Be Haunted

https://www.nanajover.com/2017/04/when-in-iloilo-casa-mariquit.html
https://tipofmytonguemoments.wordpress.com/tag/casa-mariquit/