SMC assured food supply will be enough amid COVID-19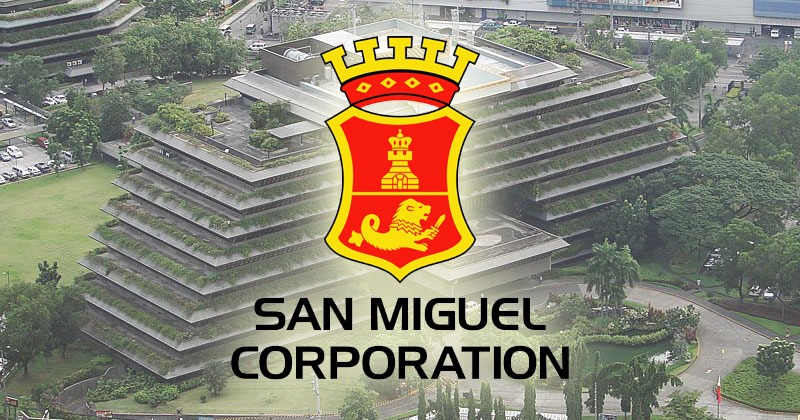 San Miguel Corporation assured the public that it will continue its operations while it fights Covid-19.
The food giant underscored that food supply will be enough to last for several months.
It will also sustain supply of food to public hospitals and selected government centers.
San Miguel Corporation (SMC) has assured the public that food supply under the company's food production is enough to last for several months and that there is no need for panic amid the Covid-19 pandemic.
The supply chain of the food and beverage giant is stable and that it has more than enough inventory to feed Filipinos nationwide for the next several months, it said through a press release sent out to media.
As far as food supply is concerned, SMC guaranteed that it possess the capability to produce enough for everybody and deliver to supermarkets. It will also continue to supplying food to public hospitals and select government centers.
The government through its Armed Forces of the Philippines (AFP) and the Department of Interior and Local Government (DILG) ensured SMC that it will provide necessary security on its food facilities so that food raw material and supply flow will continue unhampered.
While the quarantine is in effect, San Miguel has adopted flexible work-from-home schemes for its offices throughout Metro Manila. This is to maintain the operations of its food manufacturing facilities 24/7 but underscoring heightened precautionary measures to ensure continuous supply.
Morever, other vital businesses under the SMC group, such as; fuels, through Petron Corporation, and power generation, through SMC Global Power Holdings Corp., and SMC Infrastructure, will also continue to operate in order to provide the necessary essential services needed by the people.
All of the employees of SMC was also assured of continued pay despite the quarantine or any form of work discontinuation.
The company is already working on distributing food donations to poor communities where daily paid workers have been especially hard hit.