DENR-VI declared all environmental events cancelled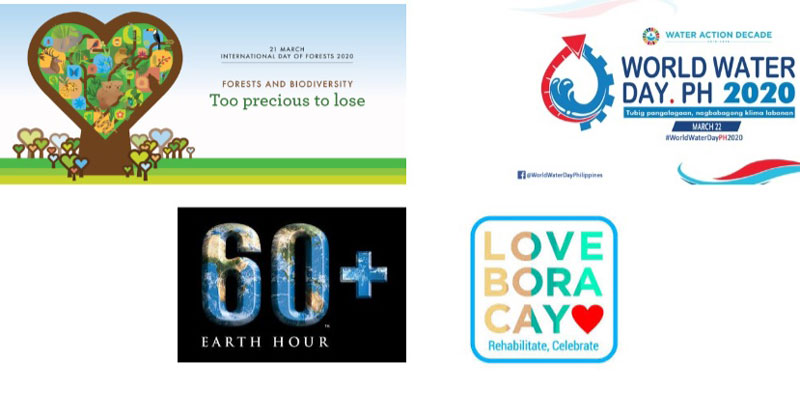 DENR-6 has declared cancellation of events in Region VI for the month of March to May.
5 Major events, including LoveBoracay, a weeklong event from

April 26 – May 2 were among cancelled.

The regional agency has also adopted preventive measures and a 4-day work week is now operational.
The Dept. of Environment and Natural Resources (DENR-VI) has declared a cancellation of all upcoming environmental events in the March calendar as part of its proactive move to minimize the spread of COVID-19 and as a compliance on the Executive Orders separately issued by the Iloilo Provincial Government and the Iloilo City Government.
The event scheduled on April to May in Boracay Island was also cancelled.
"It is necessary for us to cancel our scheduled events for the month as protecting life is more important right now," said Regional Executive Director Francisco E. Milla, Jr. of DENR Region-VI.
Iloilo City Mayor Jerry P. Treñas issued Executive Order (EO) No. 50-A (an amendment to EO Nos. 042-A and 050) series of 2020, while Iloilo Governor Arthur R. Defensor, Jr. signed EO No. 028-C, series of 2020 to protect the residents in city and province of Iloilo and prevent the spread and/or local transmission of COVID-19, respectively.
The EO's stated travel restrictions, discouraged mass gathering, suspension of classes, community quarantine procedures, and observance of social distancing.
 Among the cancelled events are the following: 
International Day of Forests (March 21),

World Water Day (March 22),

Earth Hour (March 28), 

Women's Month activities (March 1-31), and 

LoveBoracay 2020 (April 26 – May 2).
For Earth Hour, in particular, Atty. Ramar Niel V. Pascua, Regional Director of Environmental Management Bureau (EMB) issued an advisory encouraging everyone to still take part in the global lights off event by turning off all non-essential lights in their homes, establishments and offices. Earth Hour is set on March 28 at 8:30 until 9:30 P.M.
The regional agency also adopted the following preventive measures in the fight against Covid-19:  
It provided alcohol and sanitizers for use of all its employees;

It suspended flag raising rites and the use

of biometrics;

It closed its canteen for two weeks until April 14;

It established three (3) Designated Receiving Areas (DRAs) for those with documents to bring to the agency, namely: Courtyard of the regional office, Surveys and Mapping Division, and at Manuel L. Lagunilla Compound Ground Floor Lobby;

It discouraged personnel to receive personal visitors or bring family members in the office; and 

It implemented a four-day work week scheme in compliance to Memorandum Circular (MC) No. 2020-02 signed by DENR Secretary Roy A. Cimatu.