SMC, Animal Kingdom rescue abandoned animals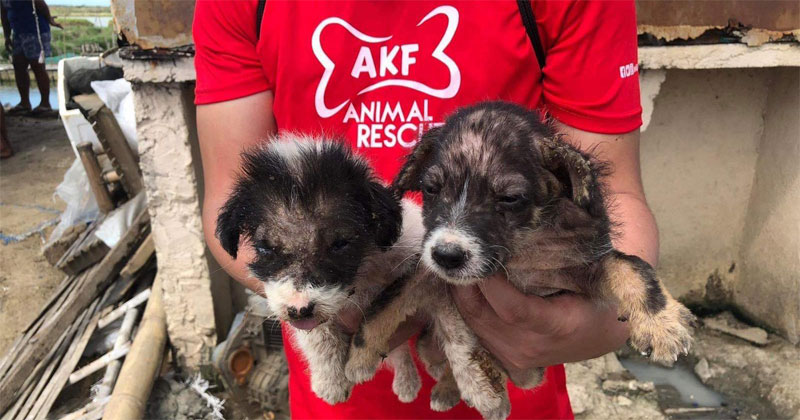 SMC and Animal Kingdom Foundation mounted a rescue operation of 70 abandoned domestic animals in Bulacan.

Rescued animals were brought to Animal Kingdom's shelter in Capas, Tarlac, where they are given shelter and proper care.
After providing new homes for former residents of Barangay Taliptip in Bulakan, Bulacan—future site of its P740-billion Manila International Airport project—San Miguel Corporation (SMC) is now helping rescue and relocate domestic animals that were abandoned in the area.
SMC and animal welfare organization Animal Kingdom Foundation (AKF) have been working together to rescue some 70 abandoned or stray animals, mostly dogs, left at the site.
Animal Kingdom is a non-profit, non-government organization dedicated to improving the welfare and living conditions of animals and eliminating the cruel trade of dog meat for human consumption in the country.
Some 50 animals, consisting of dogs and cats, have been rescued. At least 20 more are set to be rescued from different sitios in the coming days.
The rescued animals are brought to Animal Kingdom's shelter in Capas, Tarlac, where they are given shelter and proper care.
"While we've made sure that the former communities here have been relocated to newer, better homes in safer areas, we also can't bear the plight of the animals that have been left behind. We're very grateful to Animal Kingdom for all their efforts. With them, we're assured that the dogs are rescued properly, treated humanely, and can be nursed back to full health," said SMC president and chief operating officer Ramon S. Ang.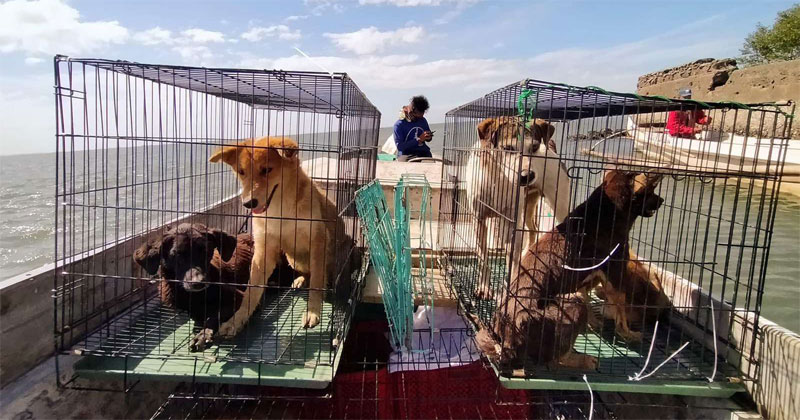 Most of the rescued animals reportedly suffer from skin conditions. They will be given veterinary treatment at the shelter, where they will stay until AKF and SMC can re-home them.
"We mounted this effort with Animal Kingdom to ensure that the animals are safe from flooding, hunger, and are given medical care. Eventually, we hope they can also be part of new homes," Ang added.
Apart from the rescue, SMC is also donating at least six month's supply of its own Nutri Chunks brand of dog food for the AKF shelter.
Earlier this year, after the eruption of Taal Volcano, SMC, through San Miguel Foods' Protein and Animal Nutrition business, partnered with the Philippine Animal Welfare Society (PAWS) on animal rescue and feeding operations.
Its Nutri Chunks dog food, Bmeg Bonanza hog feeds, and Bmeg Integra poultry feeds, all donated to the effort.
SMC's airport development project in Bulacan, touted as a "game-changer" for the Philippines, is the largest single investment in the country by far. The project is seen to spur economic activity, and generate much-needed job opportunities for Filipinos.
Apart from helping former residents relocate and build new homes, SMC also partnered with the Technical Education and Skills Development Authority (TESDA) to enroll them in various skills-training courses designed to prepare them for jobs at the airport or to start their own businesses.
The first batch of scholars from Taliptip graduated recently. The skills training program will also be made available to Bulacan residents willing to learn and be trained for jobs at the airport development.
SUGGESTED PHOTO CAPTION:
San Miguel Corporation (SMC) together with partner animal welfare organization Animal Kingdom Foundation (AKF), have mounted an animal rescue operation in Taliptip, Bulakan, Bulacan, to ensure some 70 abandoned domestic animals are retrieved and brought to a shelter in Capas, Tarlac. They will be given veterinary treatment and nursed back to health until they can be re-homed.