More Power Launches 'Jumper Mo, Noche Buena Ko' Campaign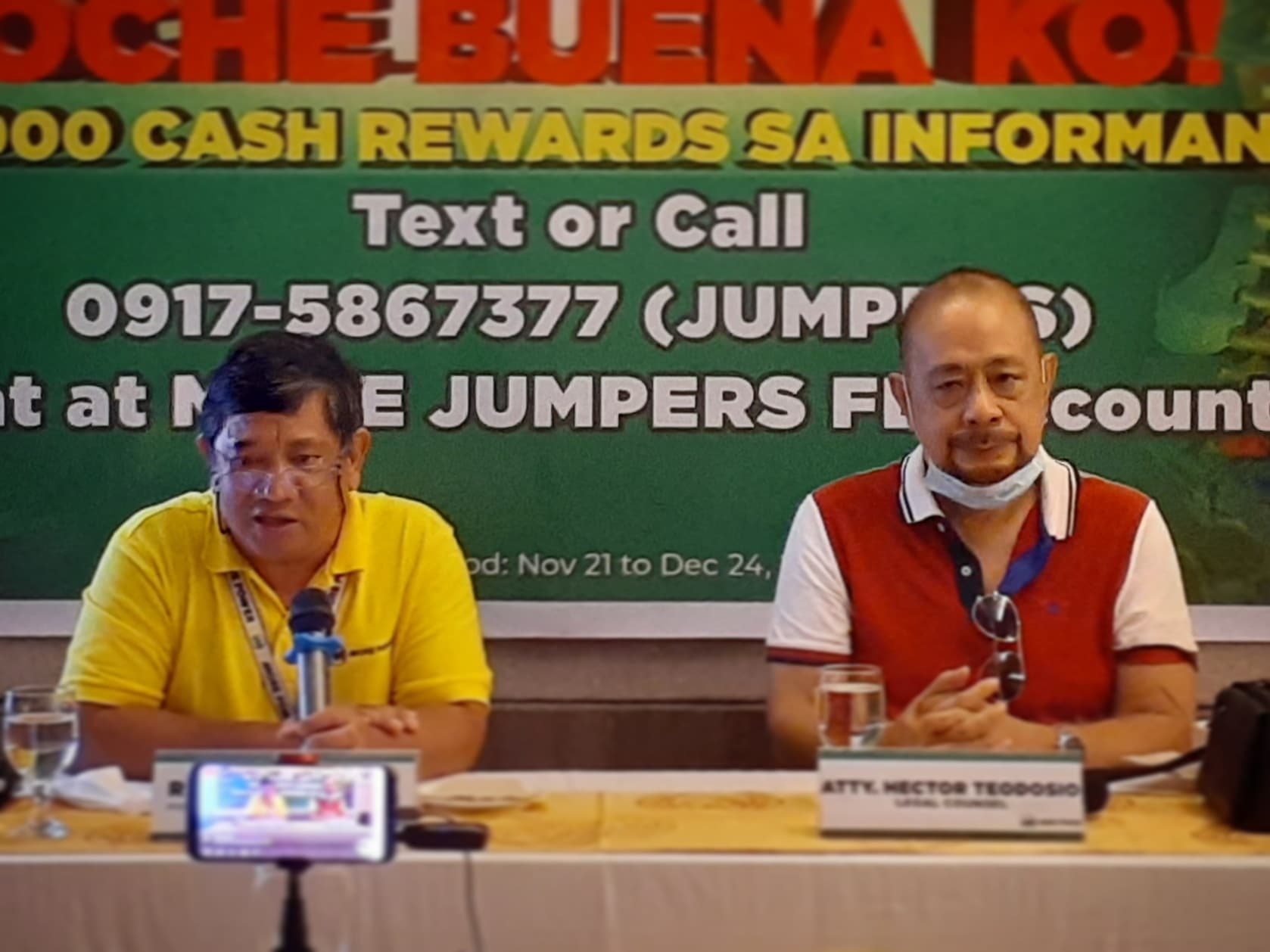 More Electric and Power Corporation launches 'Jumper Mo, Noche Buena Ko' to combat power theft.

Informants, once report is validated, will received cash reward of Php 3,000.

The distribution utility assures informants that their identity will be confidential.
More Electric and Power Corporation, in a bid to reinforce its war on power pilferage, has recently launched 'Jumper Mo, Noche Buena Ko', a campaign that will reward informants who report individuals committing electricity theft.
More Power President Roel Castro, in a press conference, deemed it necessary to empower the community against power theft. Castro reiterates that individuals syndicating jumper connections profit from houses that lack legal connections.
Castro was joined by More Power's legal counsel Atty Hector Teodosio in the press conference.
"Why should MORE Power and consumers be absorbing systems losses due to pilferage? Why not use the money for facilities and investments. Let's say in one month, More Power would have to absorb P5 million in pilferage. That P5 million, instead of subsidizing illegal connections, I'd rather put it to new transformers, new wires, and new posts. These are new facilities that should benefit the consuming public," says Castro (quote derived from an article by the Daily Guardian).
Informants can text or call 0917 586 7377 (0917-Jumpers) or send a message to More Jumpers on Facebook. A reward system has been put in place and will provide Php 3,000 to informants, only when the report has been validated. The campaign will run until December 24 this year.
"MORE Power is serious, we've always been serious about our problem here in the city which is the prolific and really massive illegal jumpers. This is one of the drives that we're doing together with the city to clean the city of illegal jumpers. From the very start, we have said in MORE Power that we cannot do this alone. We ourselves cannot do this alone with the massiveness of illegal jumpers," adds Castro.
Teodosio, moreover, assures informants that their identity will be confidential.
"The informant will not have criminal liability or any liability when he reports that. If the suspect plans to take revenge, More Electric will ask for help from the police, and the informant will be given protection because that is the principal function of law enforcement agencies, to give protection to the citizens. MORE Electric will also help them in case cases will be filed against them or they are intimidated," Teodosio says.
It may be recalled that power pilferage is a violation of Republic Act No. 7832 or the Anti-Electricity and Electric Transmission Lines/Material Pilferage Act of 1994. 
WATCH: