Ride for Love in the Bike Capital of the Philippines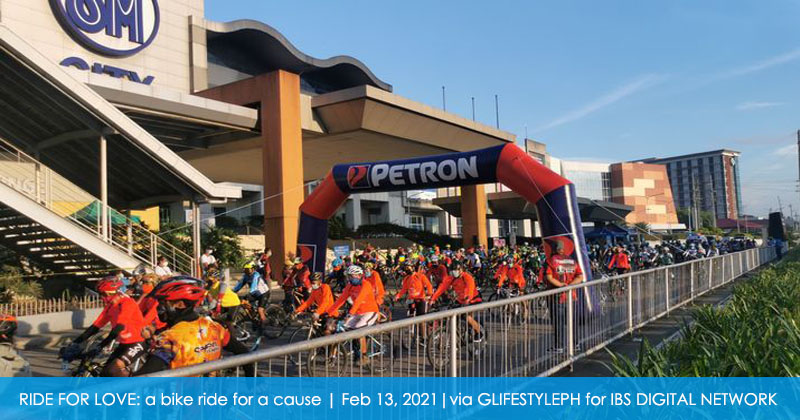 Iloilo City is the "Bike Capital of the Philippines"

Ride for Love as part of Iloilo City's program on safe sporting.
Iloilo City is now known as the "Bike Capital of the Philippines" and it held an immersive biking event for Valentine's Day dubbed as Ride for Love: A bike ride for a cause.
In this city, even a love month is held with biking and the Ride for Love in February 13 showed how bikers give love by supporting a fundraising event. The Ride for Love gathered hundreds of bike enthusiasts and hobbyists from various bike organizations and coming from different municipalities in Panay wearing some strikingly colorful club jersey and uniform.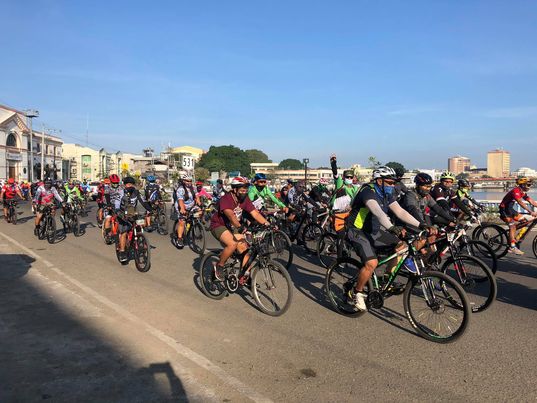 The success of Ride for Love: a ride for a cause
The cycling event was another success as presented Neutral Grounds Events and organized with the vigorous support of Iloilo City Government through the Youth and Sports Development Division and with Mayor Jerry P. Trenas.
"Today, we are very thankful to the organizer of Ride for Love: a bike ride for a cause. This is another event showing that Iloilo City Sports Program is on-going despite this pandemic for as long as we follow health protocols," expressed Rudiver Jungco Sr., executive assistant for Youth and Sports Development.
[Related: Iloilo Bike Festival pedals to new normal]
"The Ride for Love is part of our program on safe sporting. We are going on with all our sports program provided we follow IATF health protocols,: Jungco Sr., added.
"Sports is very important to our lives and we encourage all Ilonggos to go out and do sports," he emphasized.
Ride for Love Bike Route
The bike ride took almost an hour to complete with passing through Iloilo City's main streets. From SM City Iloilo as assembly point, the ride cruised through Atria Park District then it passed Megaworld Boulevard going to Sambag where the protected bikelane ends. Then the bikers turned right to pass Central Philippine University up to Jaro Plaza.
The pedaling continued through the main streets of Jaro connecting Luna in La Paz district where Gaisano City Capital is situated and the track included the whole stretch of the picturesque Iloilo River allowing the bike riders to enjoy the view of the Mulley Loney up to Fort San Pedro.
It then slowed down to the city proper area where heritage buildings can be seen and again phasing through Gen. Luna St. passing University of San Agustin up to the UP Visayas city campus and connecting the ride to the bikelane where the Sen. Benigno Aquino Sr. Avenue begins and back to SM City Iloilo.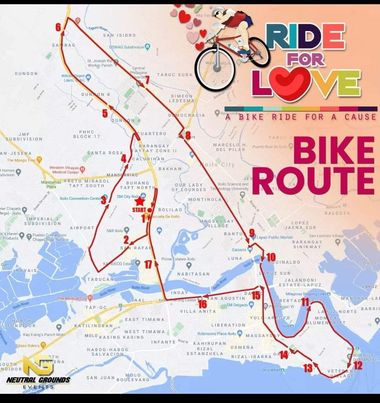 Biking and cycling organizations and enthusiasts all over Iloilo and Panay Island have always been active and very supportive for each cycling event that were held in the city. They are in fact riding regularly using the bikelanes that were now expanded and soon connecting plazas all over the city.