100 residents thought no electricity was forever only to be lighted up by MORE Power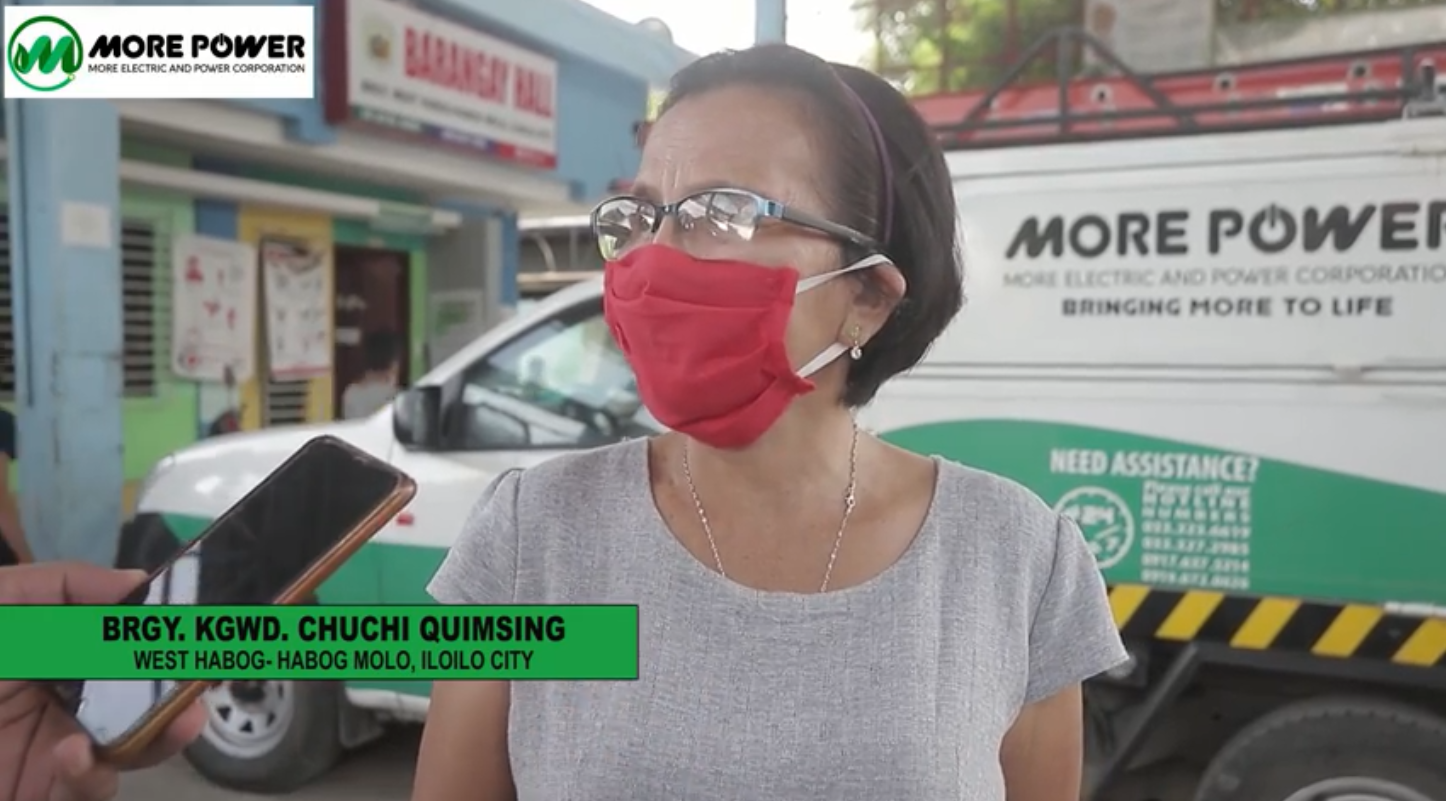 According to Juliet, no electricity means she cannot even watch a TV program, a simple joy for her kind, after a long day of doing house chores.

Krissa Marie Quisido, on the other hand, has to go to her neighbor's house to charge her mobile phone.

Application for electricity under the former power utility required that they should shell out P10,000-P15,000 while it only took them P1,000 down-payment under MORE Power and electricity was installed.
For the longest time, Ilonggo power consumers were deprived of safe and affordable electricity yet the situation has started to improve upon the entry of MORE Power.
In Brgy. West Habog-Habog in Molo district, homes have started to come to life because of power connection. Residents were hopeless under the former service provider because of the expensive cost of application and the endless paper requirement just for them to have electricity.
Many have thought that no electricity was forever until MORE Power seized power services. Suddenly, the barangay came to life as homes were lighted up.
No electricity is no mundane matter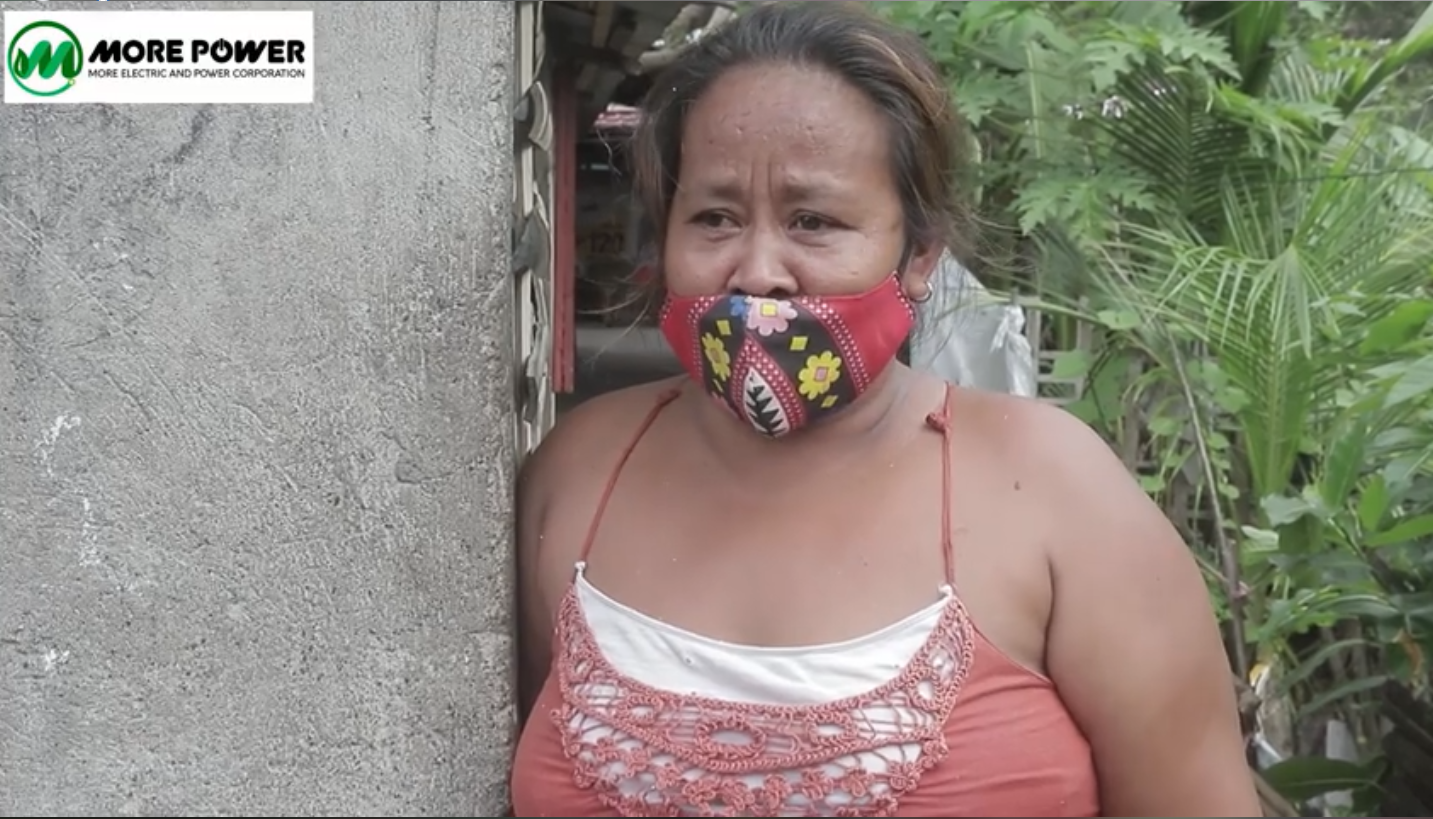 Juliet, a resident of the barangay shared that her household did not have electricity. For a homemaker who also intends to relax after doing all the household chores, no electricity means she cannot even watch a TV program, a simple joy for her kind, she said.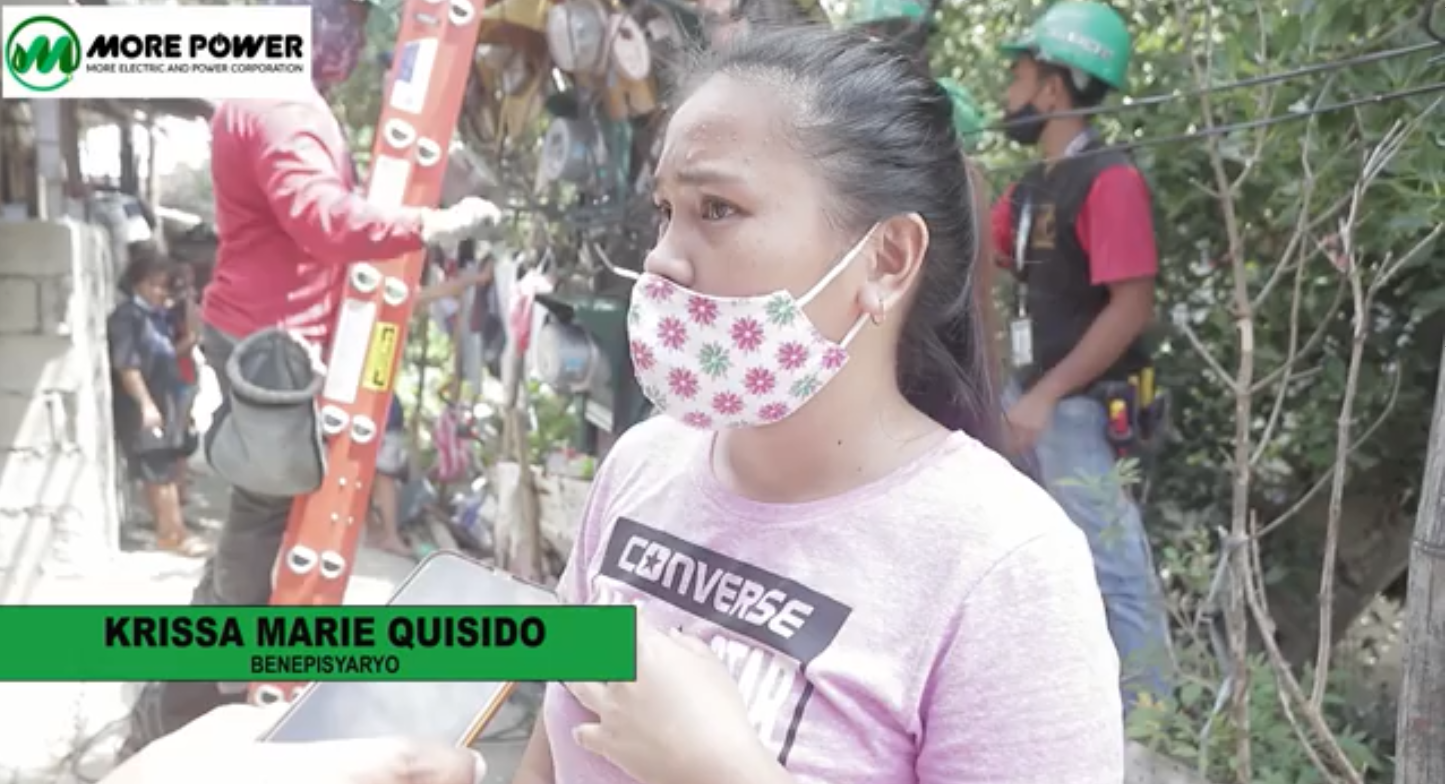 Electricity, however, is not only for entertainment among the residents of this populated village. Another consumer narrated her share of hardship because of the lack of access to electricity.
In the case of Krissa Marie Quisido, no electricity at the household means she would have to go to a neighbor so that she can charge the battery of her mobile phone, a necessity these days.
These issues may appear mundane, but they illustrate the social cost on Ilonggos because of electricity deprivation from the former service provider.
Expensive charges, complex paper works
Aside from the lack of power supply, another concern of barangay residents was the complex process when applying for electricity connection and installation of power meter.
In spite of its 100 years of existence, former service provider PECO failed to open the opportunity for residents to have a legal connection. Thus, most of the residents resorted to "jumper" or pilfered electricity connection.
Through MORE Power's best efforts, these inconveniences have been addressed. No home will be left in the dark.
"PECO charged expensively for application and installation of meter. There were also a lot of paper works to comply," complained residents in chorus.
My husband is a construction worker, said Juliet, a job that comes with a meager pay. While Juliet's family wanted to have a legal electricity connection, it is impossible for them considering that the former power utility requires that they first cough up and empty their pockets with P10,000 to P15,000 just so for their home to have electricity.
Now under the regime of MORE Power, it only took Juliet P1,000 down-payment to have her application for connection processed and electricity was installed right away.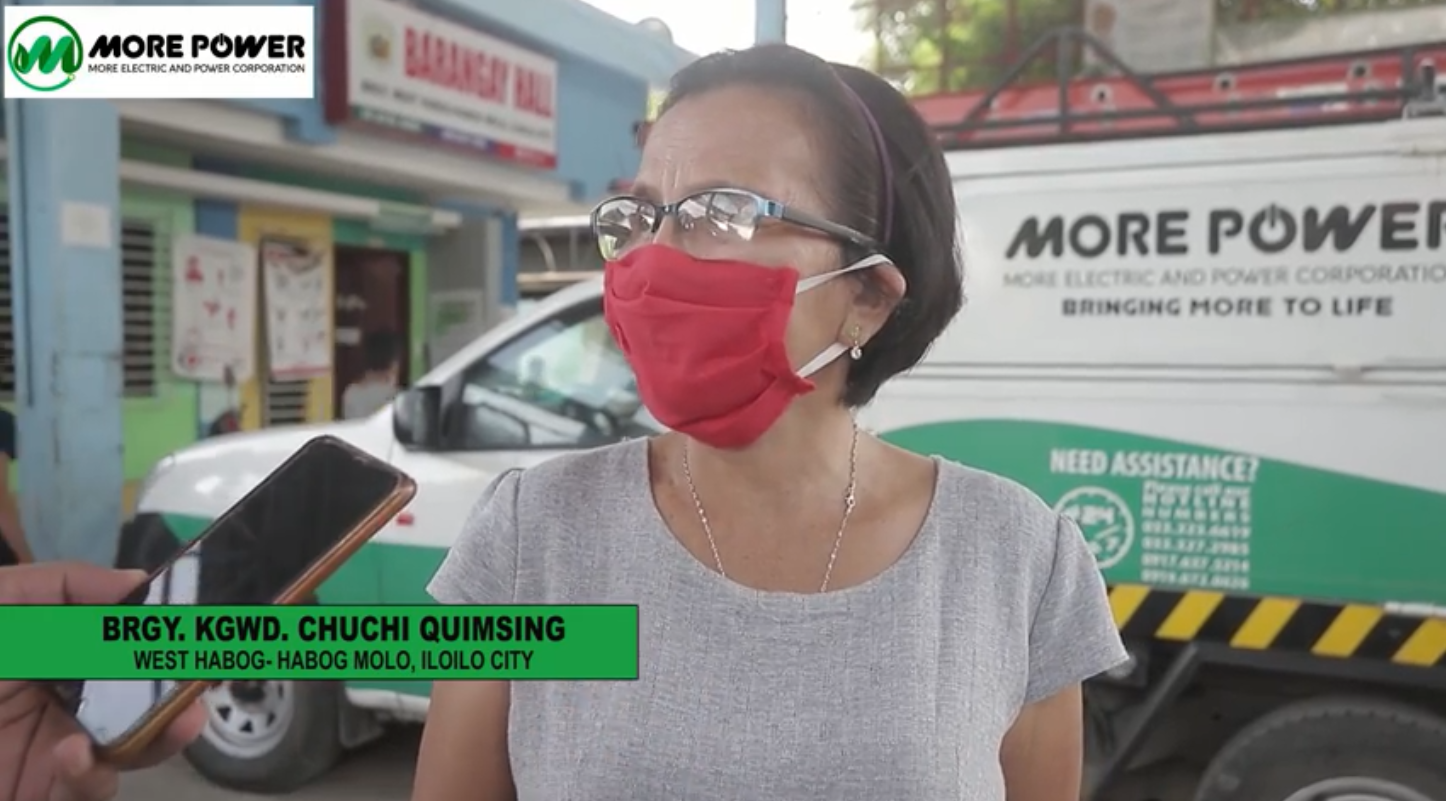 No less than a barangay official confirmed the ease and affordability of applying for electricity connection. "It was expensive to have an electricity installed under PECO then while it is friendlier under MORE Power because it can be done even on an installment basis," explained Brgy. Kagawad Chuchi Quimsing.
100 residents have homes lighted up
Similar with most of the barangays deprived of electricity for the longest time in Iloilo City, Brgy. West Habog-Habog officials called on MORE Power to facilitate the application of its residents so that they will become legitimate power consumers.
MORE Power's i-KONEK program has allowed over 100 residents of the barangay to become legitimate power consumers.
"On behalf of our council, we express our gratitude to MORE Power for prioritizing our barangay. Our residents are happy to their homes are finally lit up. It's been a long time waiting," stressed Brgy. Kagawad Quimsing.
This story is sourced from the featured video, entitled: "Lighting Up Barangay West Habog-Habog" – posted by More Power on its Facebook Page, September 3, 2020.