Cebu Pacific, PUBG Mobile Launch Ibong Adarna Themed Flight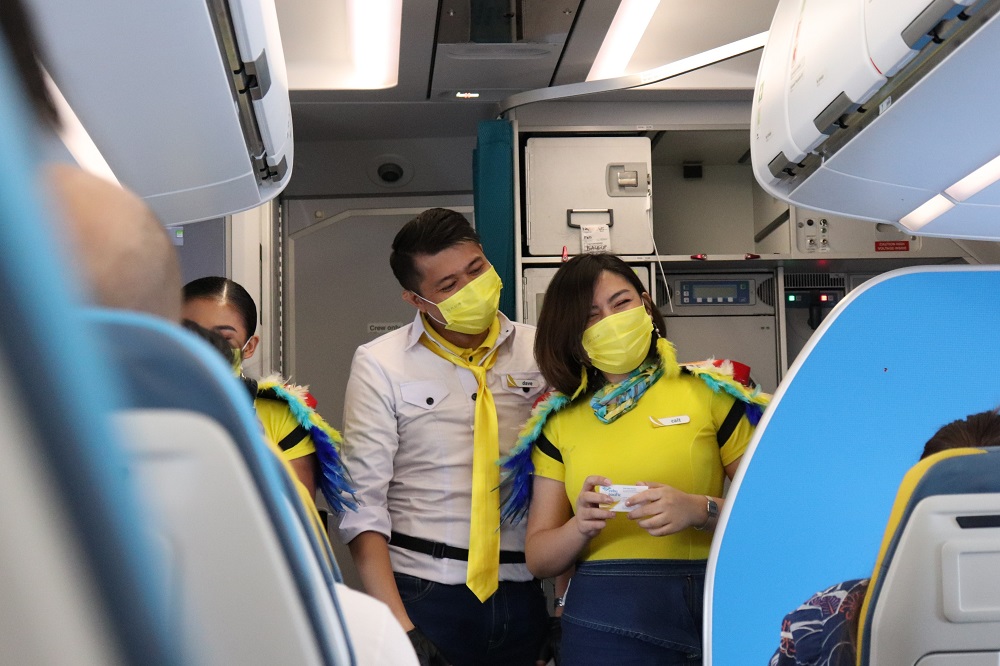 An airport and in-flight experience featuring Adarna-inspired costumes, trivia games, and merchandise giveaways were provided in Cebu Pacific's historic Ibong Adarna-themed flight in partnership with PUBG Mobile.
Cebu Pacific, PUBG Mobile launches Ibong Adarna-themed flight. On June 15, Cebu Pacific Air, the country's leading airline, operated a mobile game-themed flight to introduce Tencent Games' PlayerUnknown's Battlegrounds (PUBG) MOBILE's newest IP, Phoenix Adarna. An airport and in-flight experience featuring Adarna-inspired costumes, trivia games, and merchandise giveaways made the flight the first of its kind in Southeast Asian aviation history.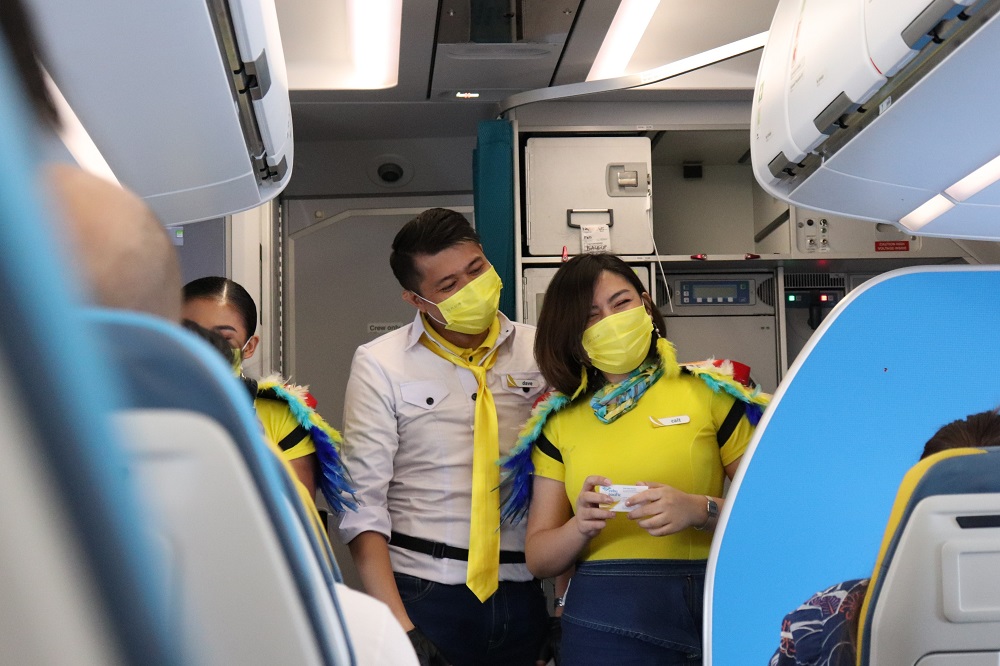 PUBG MOBILE players will embark on a series of heroic missions inspired by the Philippine mythological bird Adarna, the fabled creature that heals all ailments. Players must complete missions within a time limit to unlock rewards or purchase in-game currency to become invincible like Adarna, and dress themselves in eye-catching items such as Agent Phoenix Set backpacks, a frame, parachute and even acquire a buggy. The flight replicates the adventure a hero undergoes in search of this famed fowl.
"We are excited to create this one-of-a-kind experience for our passengers, and the PUBG MOBILE gaming community. As a proudly Filipino carrier, we continue to look for fun ways to promote Philippine culture and tourism. We anticipated this to be the first of several collaborations with industry partners such as Tencent Games," said Candice Iyog, CEB VP for Marketing and Customer Experience.
Benj Dalmacio, Senior Business Development Manager for PUBG MOBILE Philippines echoes this excitement for this first-of-its-kind collaboration in the Philippines and Southeast Asia: "In PUBG MOBILE, we continue to make the game relevant to our target audience: young adults. The Ibong Adarna, our country's very own phoenix, symbolizes hope and rebirth and holds a significant place in Philippine literature. We are proud for our platform to become a place of appreciation and learning of Filipino culture as well as helping in promoting the Philippine tourism industry. We are honored to partner with the country's leading airline as they recognize the growing gaming community and live up to their fun brand."
Gaming video creators Rojean Delos Reyes and Dexie Diaz represented PUBG MOBILE and Cebu Pacific as official campaign ambassadors. Both known in their gaming circles as adventurous and passionate, the ladies embody the fiery spirit of the Phoenix Adarna.
PUBG MOBILE will blast a special seat sale exclusively communicated to the Filipino gaming community and raffle free domestic and international round-trip flights, courtesy of Cebu Pacific, in various community events throughout June.
Aside from Cebu, tourist destination favorite Boracay will be the venue of offline events, with the appearance of a pop-up gaming truck for a battle royale game with top PUBG MOBILE players and meet-and-greets. The island will also become the nesting place of Phoenix Adarna, with tourists spotting from afar tour boats, parasails, giant sandcastles, beach flags, kayaks, and gliders bearing the theme.
Phoenix Adarna items, with its bright plumage, will be available for PUBG MOBILE gamers until June 30.
PUBG MOBILE is available for free on the App Store and Google Play Store.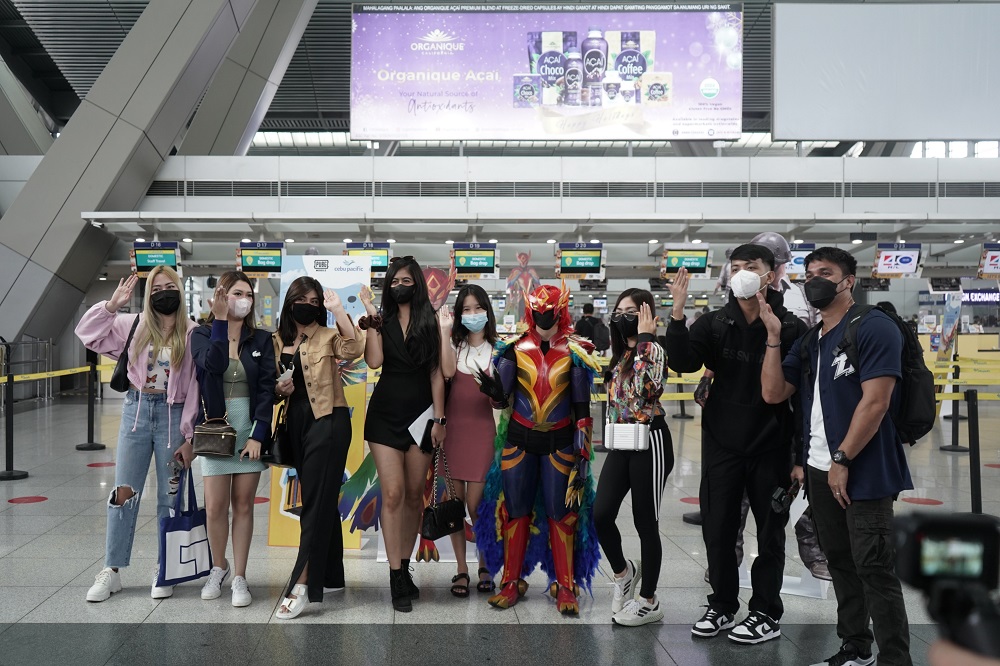 About PUBG MOBILE. PUBG MOBILE is based on PUBG: BATTLEGROUNDS, the phenomenon that took the world of interactive entertainment by storm in 2017. Up to 100 players parachute onto a remote island to battle in a winner-takes-all showdown. Players must locate and scavenge their own weapons, vehicles, and supplies, and defeat every player in a visually and tactically rich battleground that forces players into a shrinking play zone. Please visit the official PUBG MOBILE social channels on Facebook, Instagram, Twitter, and YouTube for more information.
About Cebu Air, Inc. (Cebu Pacific, PSE: CEB). CEB entered the Philippine aviation industry 25 years ago and is now the largest airline in the country with its "low fare, great value" strategy. It offers the widest network in the Philippines with routes spanning Asia and the Middle East. One of the youngest fleets in the world, its 77-strong aircraft fleet is composed of Airbus and ATR aircraft, which includes its two ATR freighters and one A330 freighter. For more information, visit www.cebupacificair.com.