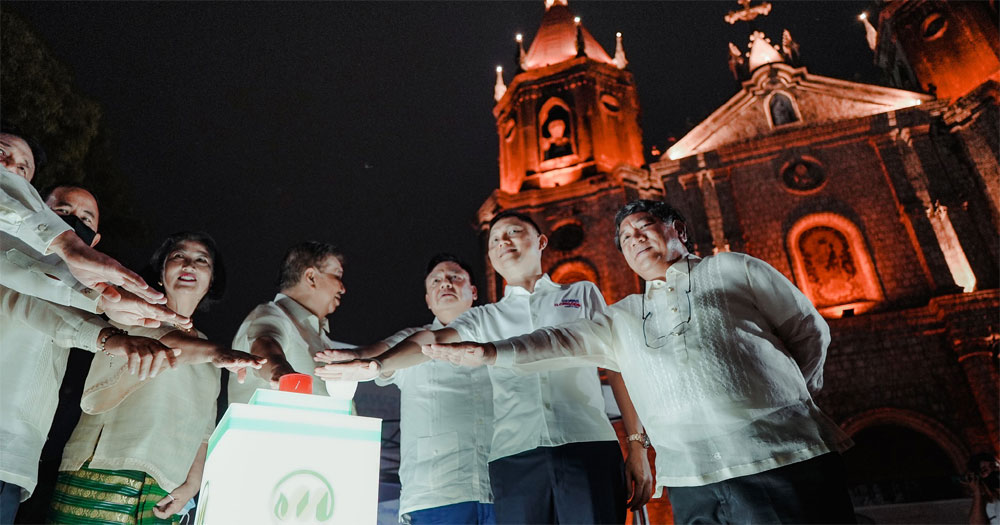 MORE Power helped in the restoration of Molo Plaza by lighting up the facade of historic St. Anne Parish Church.

Roel Z. Castro, president of MORE Power, said that this is a testament to their support of the initiatives that highlight the rich culture, history, and heritage of Ilonggos.
The historic St. Anne Parish Church in Molo plaza was made even more stunning at night after it was lit up on June 17, courtesy of More Electric and Power Corporation (MORE Power).
The National Historical Commission of the Philippines (NHCP) formally turned over the newly-restored Molo Plaza to the Iloilo City Government, and the ceremonial switch-on of the lights of Molo Church was the highlight of the event. It was graced by NHCP chairperson Dr. Rene Escalante, Ilonggo Senator Franklin Drilon, Mayor Jerry Treñas, Vice Mayor Jeffrey Ganzon, Uswag Partylist Representative Jojo Ang, and MORE Power President Roel Z. Castro.
In his message, Castro revealed that he opened up to Drilon about the idea of having night tours in Iloilo City, highlighting heritage sites and historic buildings. Then Drilon asked him to start it with the lighting up of Molo Church, with just two weeks left until the turnover of the restoration project.
Castro and the MORE Power team stepped up and finished it just in time for the ceremony on Friday.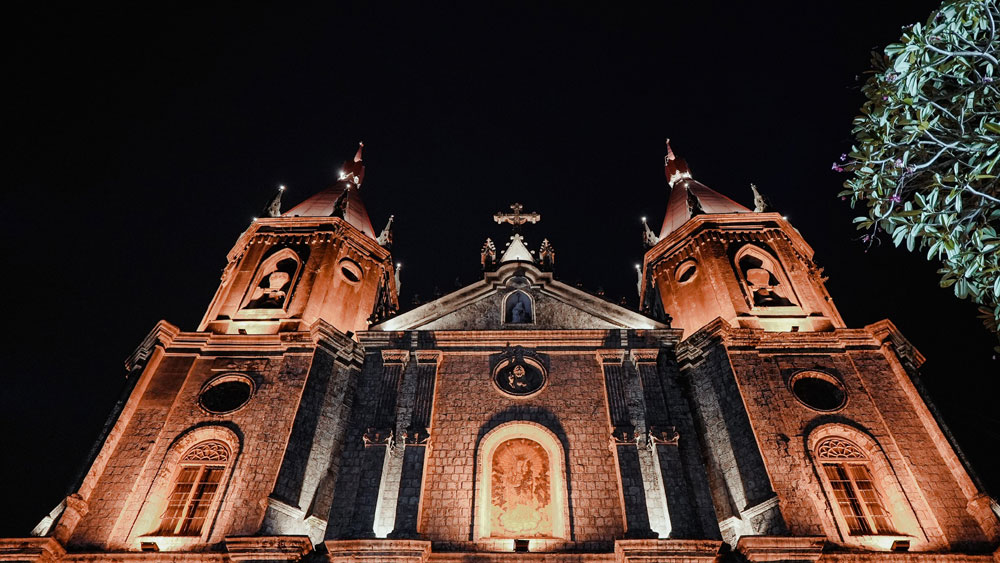 While MORE Power is primarily tasked to modernize the electric services in the city, Castro said that "modernization doesn't mean that we have to forget our heritage or our history."
"This project is a testament that MORE Power is here not only to modernize the electric services or bring down the electric rates, but also to support the initiatives that highlight the rich culture, history, and heritage of Ilonggo people," he added.
MORE Power Engr. Fil Sonza Jr. said that they installed halogen lamps and spotlights beaming upward to emphasize the details of the Gothic-designed church. They made sure that the lights weren't too bright so that the textures, columns, and shadows of spires and towers will be there to evoke drama and magnificence.
Iloilo City's top executive lauded MORE Power for being a partner in highlighting the rich history of the metropolis.
"I am also grateful for MORE Power for lighting up the St. Anne Parish and the entire plaza to showcase its glory even at night," said Treñas.
"We've been pushing this since 2019 and with the help of Sen. Drilon we were able to find P20 million through NHCP. Preserving our rich history while promoting the metro's tourism is one of our huge leaps towards economic growth," he added.
A native of Molo district, Drilon said that the church was significant for him because it was where he was baptized. Aside from funding the plaza restoration, he also helped look for funds to restore the Molo church because of its historical significance.
Research done by the NHCP, national hero Dr. Jose P. Rizal passed by the Molo church in the early or late 1800, Drilon said. (With reports from PNA)