MORE Power to implement 'Spot Billing' in Iloilo City soon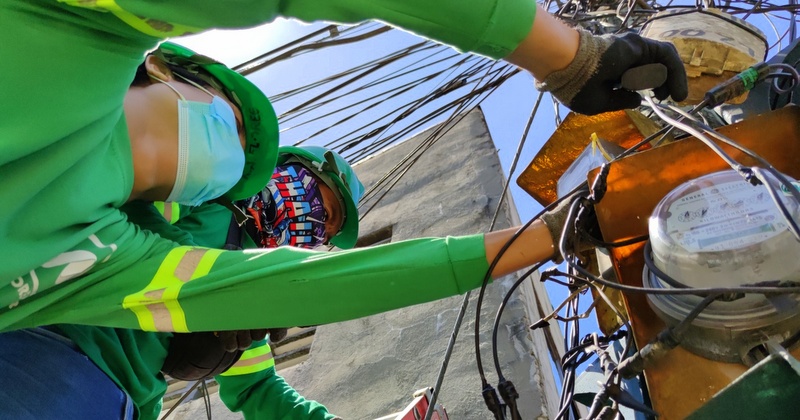 Get your electric bill after meter reading with MORE Power spot billing method dubbed as "Read and Bill".

Pilot run will be conducted with select consumers, then applied to all under MORE Power franchise area.
Soon, Iloilo City power consumers won't have to wait long for their electric bill to arrive as More Electric and Power Corporation (MORE Power) will roll out a spot billing system in the metro.
Dubbed as the "Read and Bill" method, MORE Power will be transitioning from the regular and traditional Statement of Account (SOA) to this new system in order to improve service efficiency.
Using industry-standard meter reading equipment, consumers will be assured of an accurate reading of their monthly consumption and corresponding bill on the time and day it was read by the meter reading team.
Customers may then discuss with the meter reader any concerns about their billing, particularly on their consumption during the period. They may also escalate it to MORE Power's hotline for immediate resolution (330-MORE), if necessary.
Another advantage of the "Read and Bill" method is that upon the reading of the consumer's electrical consumption for the month, it will be reflected in the system within 10 to 20 minutes. Then the customer can opt to pay the amount due immediately.
MORE Power is looking to fully implement this change in their whole franchise area of Iloilo City soon. Initially, the distribution utility will be conducting a pilot run with select customers.
For those that will be selected for the pilot run, MORE Power will be conducting a brief orientation wherein representatives of the distribution utility will show these customers the sample Spot Bill, explain its components, and compare it with the current Statement of Account.
The Spot Billing system is part of the P1.9 billion modernization and development plan of MORE Power to improve the power distribution system in Iloilo City.