MORE Power achieves 1 million man-hours in ensuring safety of workers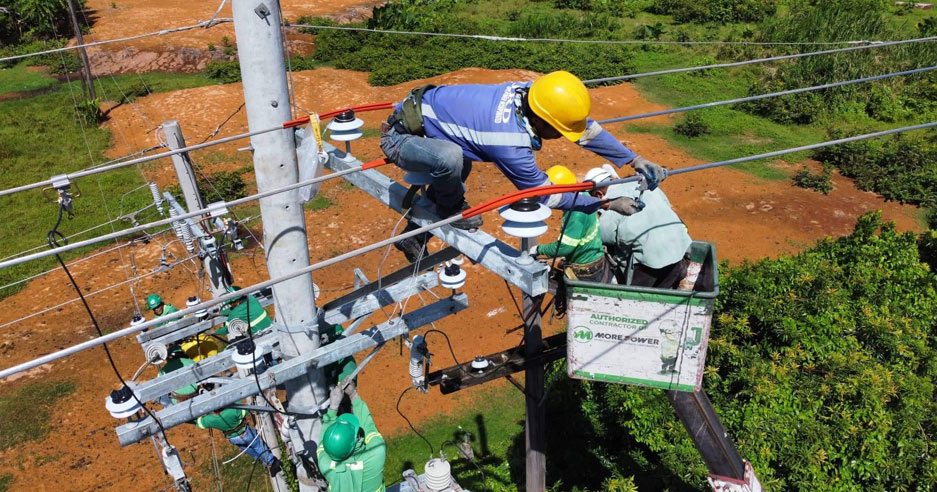 MORE Power hit a milestone of 1 million safe man-hours last month of June, highlighting the company's commitment to safety of its workers.

The company invested in a series of safety orientation and training for its employees.
More Electric and Power Corporation (MORE Power) achieved 1 million safe man-hours despite the massive works done to overhaul the existing power facilities since it took over in February 2020.
The power distribution utility hit the 1 million mark last June without lost time, injury or accident.
According to MORE Power President Roel Castro, safety is their utmost priority in the day-to-day operations and maintenance works of the company's linemen, engineers, field supervisors, and even contractors in line with the mandate of the Department of Labor and Employment on Occupational Safety and Health Programs as well as the company's strict adherence to Environment, Health and Safety protocols for its people.
"That's why for MORE Power, we are giving much importance on the safe man-hours. At the end of the day, even if we want to give the best service sa aton mga konsumidor, we also have to make sure that when our employees get home, they are back to their families safe and sound. For us, the 1 million safe man-hours, is very critical and it is a milestone to be celebrated for all our employees and employees of our contractors," says Castro.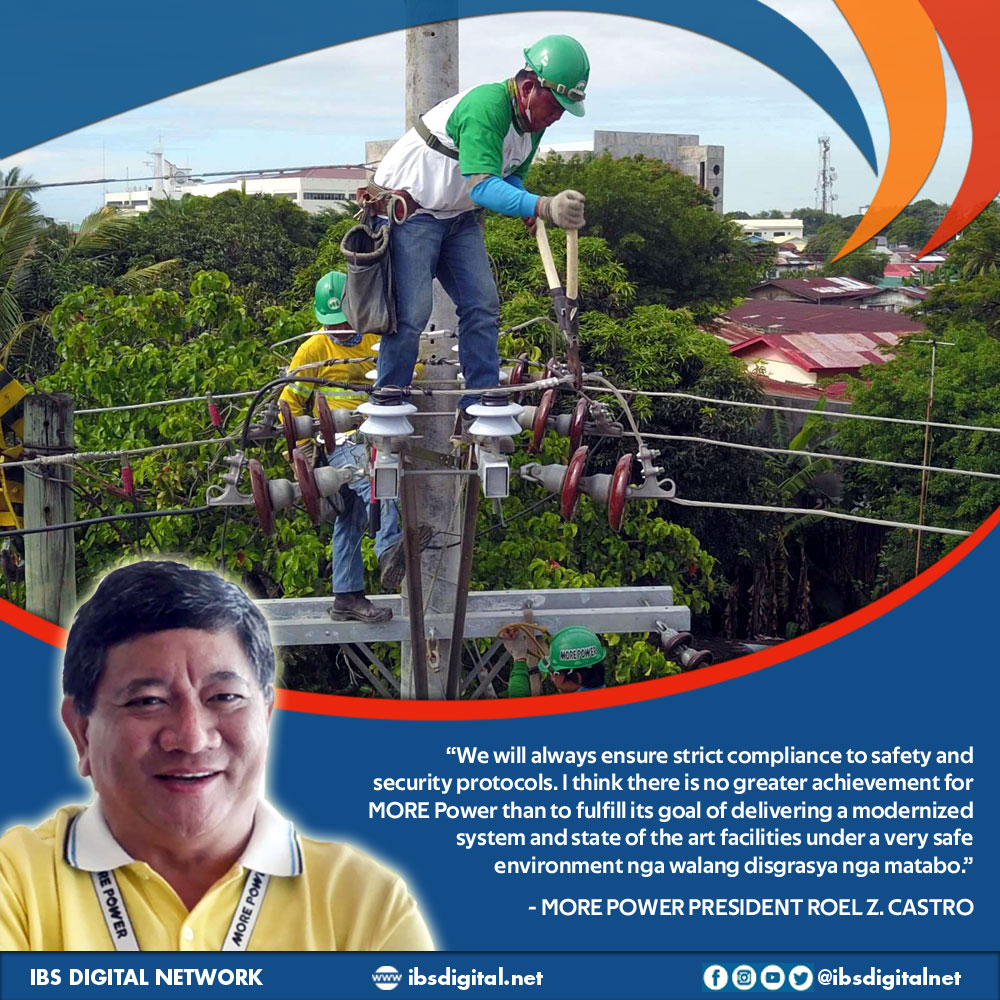 MORE Power invested in a series of safety orientation and training to empower and enhance the skills and knowledge of its employees.
According to Engr. Bailey del Castillo, Deputy Head of the Network Operations Department, because of management's commitment to ensuring the safety of its employees, their employees became even more dedicated and passionate in their craft.
"That's why we have quality control na ginagawa. Yung safety officer natin umiikot siya during line works and interruptions at tinitingnan kung merong mga unsafe conditions and mga unsafe acts during work implementation. We follow the right procedures and the safety protocols while we work in the field," says del Castillo.
However, applying what they have learned from the training was a challenge because of the type of practice and culture of the employees that they were used to.
"The most challenging part is to change the culture and mindset of our employees. Bal-an ta man before, even sa aton contractors, they are used sa pag ubra nila nga wala mga personal protective equipment. So maayo kay may ara kita programa agud ma-educate sila kag maimprove pa gid ang skills nila. Dira ginapakita naton ang mga potential risks kag hazard sa mga gina ubra naton especially sa electrical lines nga possible makuryente sila," says Engr. Romel Togonon, Line Construction and Operations Manager.
Among those included in the training are boom truck operators, third-party contractors and safety officers of the company, and engineers involved in building constructions in the city.
According to Castro, "Kami sa MORE, we are not only giving safety training to our people and third party contractors, even our consumers are included by reaching out to them through Information, Education and Comunication campaigns via different platforms and channels. We are starting that with the building contractors, since i think that is how we can show our real committment to the people, when it comes to safety sang mga tao naton. We cover both our employees and mga konsumidor naton".
"We can assure the employees of our contractors and even the consumers that as we implement the modernization plans and rehabilitate our system in Iloilo City, we will always ensure strict compliance to safety and security protocols. I think there is no greater achievement for MORE Power than to fulfill its goal of delivering a modernized system and state of the art facilities under a very safe environment nga walang disgrasya nga matabo," says Castro.
The company aims to reach 2 Million Safe Man-hours as it undergoes the 2nd phase of the rehabilitation of its facilities.