MORE Power Iloilo: Securing Lines and Lives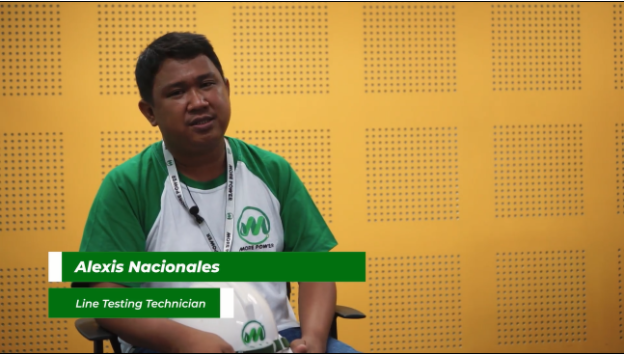 Having been electrocuted on the job, comatose for a month, and with a 50-50 chance of survival, Alex's life was put at risk. But his previous employer did not provide him with any support.

Nacionales was not able to secure a regular position from the previous power utility despite his 17 years of service.

"It seems like a dream, being regularized in a job. And, I have an ID too", he recalls. For a man who had a second chance at life and a secured job for life, Alex is beyond grateful for his MORE Power family.
For Alexis Nacionales, being a part of the MORE Power Iloilo family did not only ensure the safety of his job but his life as well. At 35 years of age, he serves as a Line Testing Technician whose story tells of miracles and second chances.
Nacionales was electrocuted several years back while he was on duty but was not offered any assistance from his previous company. "I was electrocuted from a primary line and dropped into a coma for one month. I had a 50-50 chance of survival", he recalled pensively.
Adding to this disheartening experience is the fact that he was not regularized after serving 17 years as a worker from his previous employer, the former power distribution provider of Iloilo City who lost a franchise renewal to More Power.
Duty and safety go hand-in-hand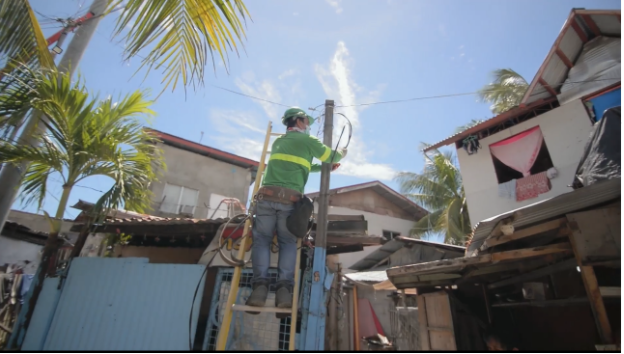 For Nacionales, MORE Power did not only save his job, it also secured the life that has been put at stake as a result of deficient protective gear while working. "I am grateful for MORE for the safety and security that it provides to its workers like myself. We have a safety officer and daily meetings are held to ensure safety practices are observed," shared Nacionales this time with a smile on his face.
Working this time is safe because the technical personnel like Nacionales are provided with a complete set of safety gear and equipment from shoes, helmets, gloves.
Becoming a regular employee was a dream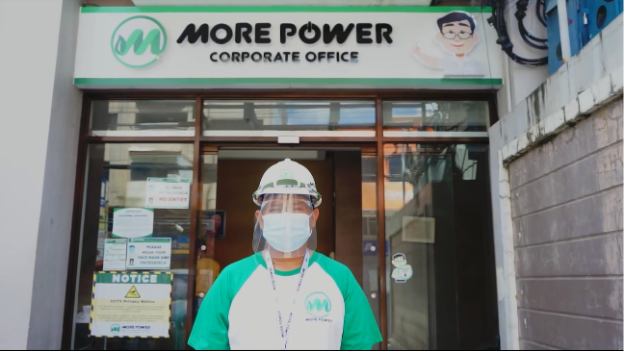 Nacionales, together with 51 contractual employees, jumped with joy for they were caught by surprise by MORE Power's top officials and staff in a regularization ceremony held September 16 this year at the Iloilo Convention Center.
They were honored in a roll call ceremony and each of them went up on stage to receive their regularization certificates and their official IDs. All of the 51 were emotional considering that they were regularized in the midst of a health crisis wherein many workers are losing jobs around the world.
Looking back, Nacionales shared gratitude from his new employer and he was in tears after recalling his fate from his previous employer.
Nacionales have found MORE Power as a caring community and as a family that supports each other. "I'm glad to work with people in this company. They are approachable, easy to talk with, and quick to assist each other. They are like a family to me now," intoned Nacionales.
This story is sourced from the featured video, entitled: "M-Powered: Alexis Nacionales" – posted by More Power on its Facebook Page, September 23, 2020.