More native trees at Iloilo City Tree Parks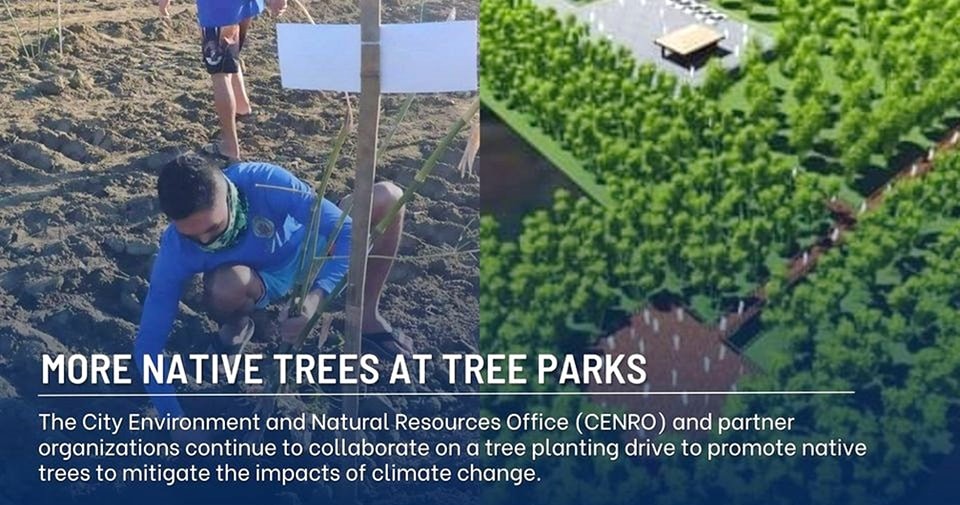 The City Environment and Natural Resources Office (CENRO) and partner organizations continue to collaborate on a tree planting drive to promote native trees to mitigate the impacts of climate change.
Through the Iloilo City Tree Park Network Project in Molo, La Paz and Jaro, planting of native trees has been given a boost in various locations.
A total of 20 saplings of native species were planted at the Beach Forest along the coast of Brgy. Boulevard, Molo, and in City Hall in partnership with the Zoological Society of London (ZSL) and Globe.
City ENRO Engr. Neil Ravena said clean-ups are also being conducted every week.
"Tree park personnel, or 'forest guards' have been placed to ensure cleanliness and maintenance of the area, as there have been reports of improper waste disposal," he added.
Likewise, around 200 hectares of arboretum, a botanical garden devoted to trees, have been planted with different native trees in the Mangrove Eco-Park at Hinactacan, La Paz.
The tree park area in Lanit, Jaro is currently undergoing filling works by the Department of Public Works and Highways to elevate the site to make it suitable for planting trees and to prevent flooding.
"Our collective efforts aim to promote sustainable development in our beloved city. Join us in our journey towards a thriving Iloilo, where the revitalized Lanit Tree Park will serve as a testament to our commitment to sustainable growth and a greener future," said Mayor Jerry Trenas.
City Government has partnered with the United Architects of the Philippines (UAP)-Bahandi Chapter, which has creatively designed the tree park.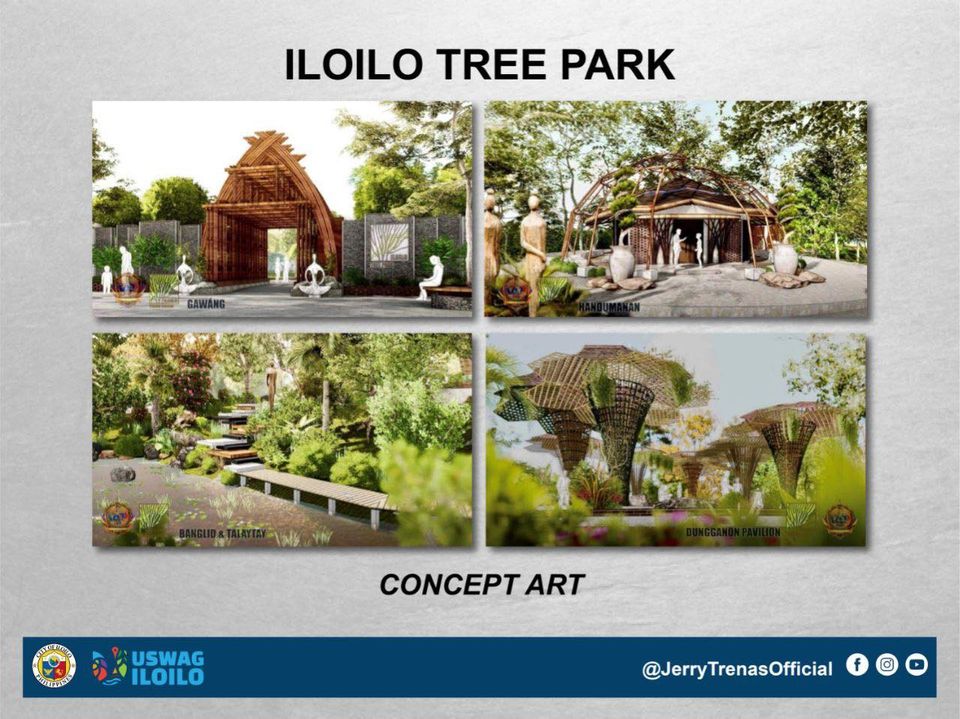 This will feature also the Ati Livelihood Center where the indigenous people can present their own products and conduct discussions.
The native species of saplings burgeoning in the said areas were carefully selected with the active participation of native tree enthusiasts to create a much greener environment that will preserve ecological balance, enhance biodiversity, and combat the climate crisis.
There are, of course, some recognizable trees like narra, molave, kamansi, ylang-ylang, bani, and salingogon, among others. Non-native trees, on the other hand, serve as nurse trees to provide shelter against storm surges.
"But they must also be introduced to the public and to the new generation," Ravena stressed.
He emphasized that the support from the Ilonggos is very much welcome and that they should increase their awareness about planting native trees to increase biodoversity and mitigate the effects of climate change and the increasing urban heat.
These efforts are noteworthy for bringing the public together and exposing them to environmental projects that will not just promote tourist attractions in the metro but also preserve the existing habitats of wildlife and other fauna. (Angelo Miranda/Iloilo City PIO)