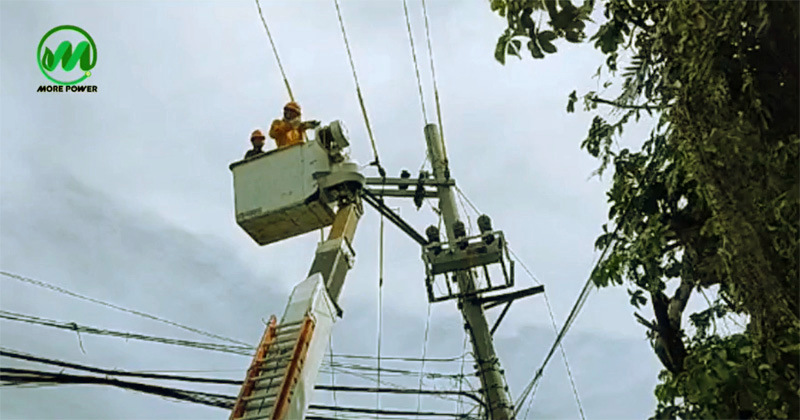 Significant reduction of brownouts while MORE Power repairs high-voltage lines and other critical works in Iloilo City electricity distribution system.

The DU has invested in the training of linemen, tools, and equipment for 'live line works' which greatly benefit Ilonggo consumers.
In line with their commitment to improving the power distribution system and lowering the incidence of brownouts in Iloilo City, More Electric and Power Corporation (MORE Power) has started troubleshooting high-voltage wires without the need for power interruption.
Dubbed as 'live line works', MORE Power engineers and linemen are using this new technique not only in repairing damaged lines but also in changing primary poles and transferring live wires, changing cross-arms, and even installation of modern equipment such as automatic reclosers.
Engr. Bailey Del Castillo, Deputy Head of Network Operations of MORE Power Iloilo, said that live line works are the "most hazardous, dangerous task of their linemen."
"This is a step higher than the normal na trabaho ng isang lineman," Del Castillo stressed. "Only qualified, well-trained, skilled linemen are allowed to do the job."
Aside from their skills and training, linemen are also using tools and equipment that guarantee their safety.
"They are implementing the rubber-gloving technique in doing the live line works. They are wearing not just ordinary rubber gloves but rated high-voltage gloves which give the lineman the capability to touch 13,200 volts or higher wires," he added.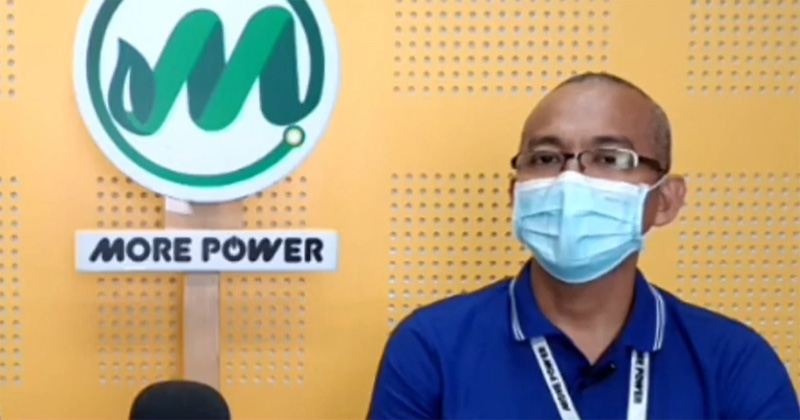 Instead of manually climbing poles, linemen are also mounted on insulated bucket trucks while doing the live works to negate 'grounding' and electrocution.
Del Castillo said that currently, only a few of their selected, trained, and qualified linemen are doing live works, but MORE Power is continuously training their able and capable linemen to do this next-level task.
Also, the distribution utility has tapped the services of trained and capable contractors such as Protego to help them do these critical works.
Win-win strategy for DU and Ilonggo consumers
Ilonggo consumers have greatly benefitted from this strategy as power continues to flow in their homes and businesses while the distribution utility is improving the system.
"We have already installed more than 20 auto-reclosers, and in fact, most of those were done live, with no power interruptions…And we still have around 1,200 primary poles that need to be replaced," Del Castillo said. "If you do it without using the 'live line works' technique, that will cause power interruption in the whole feeder every time."
With this new technique, MORE Power is also able to continue its maintenance activities while the city is under enhanced community quarantine (ECQ) status without violating the directive of Mayor Jerry Trenas on electrical system improvements and power interruptions.
"Based on the instructions of the City that within the span of ECQ, we are not allowed to do our maintenance works with power interruptions. So now, we are doing the maintenance works without power interruptions," said Del Castillo.
"This is expensive because we will be using expensive tools and personal protective gears but it's very worth the price because there will be no power outages. We will continue to do this, we will add more 'live line workers' who can do the job. We need to improve, but the good thing is, we continue to find a way to really minimize the inconvenience for our customers," he concluded.