Iloilo Province celebrates Farmers' Week Oct. 3-7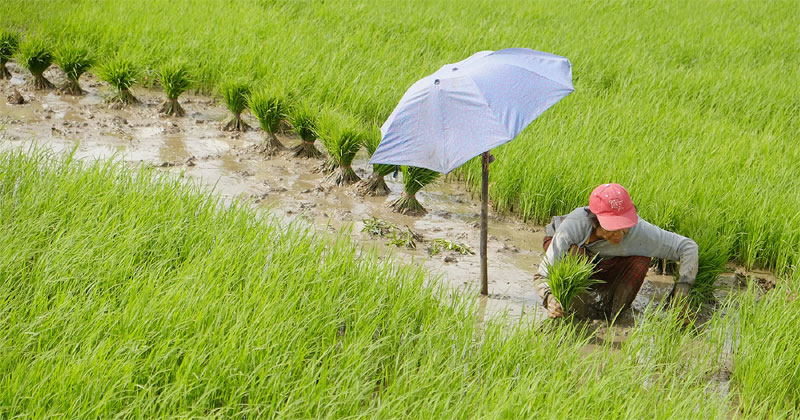 The Iloilo Provincial Government will hold the Farmers' Week celebration on October 3 – 7, 2022.
Various activities have been lined up to mark the first ever Farmers' Week celebration since the COVID-19 pandemic hit the humanity in 2019.
The celebration is in line with the Sangguniang Panlalawigan Provincial Ordinance No. 2018-190 declaring the first week of October every year as Farmers' Week in the Province of Iloilo.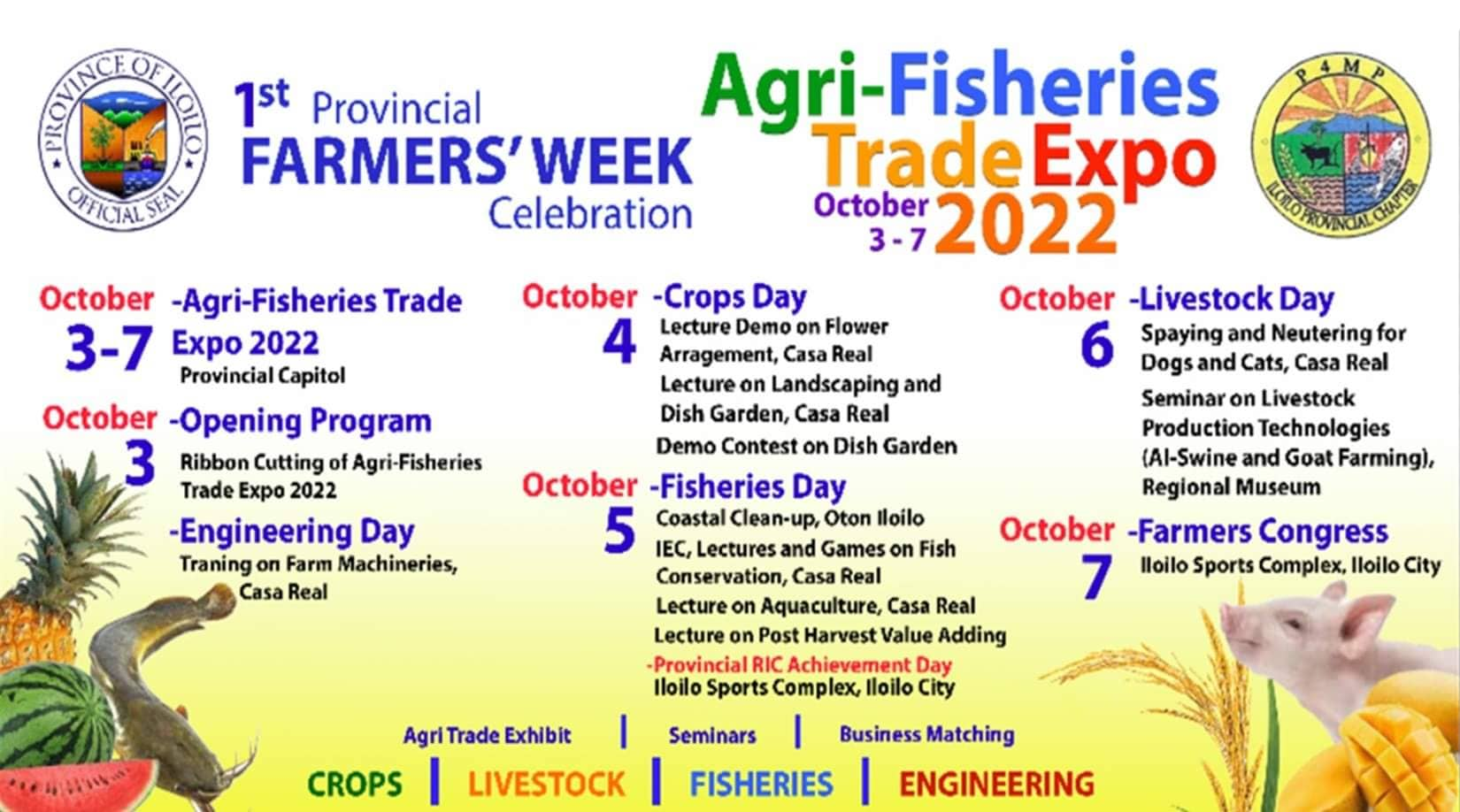 Provincial Agriculturist Dr. Ildefonso Toledo said he weeklong celebration will kick off with an opening program at the Provincial Capitol lobby on Monday (Oct. 3) at 8:30 a.m.
It will be highlighted by the ribbon cutting of the Agri-Fisheries Trade Expo at the Provincial Capitol complex which will run until Friday, Oct. 7.
In the afternoon of Oct. 3, starting at 1:30, there will be a Forum on Farm Mechanization and Solar Irrigation Project at the Casa Real.
The following day, Oct. 4, is dedicated as the Crops Day where there will be a Lecture Demo on Flower Arrangement and Lecture on Landscaping and Dish Garden at Casa Real.
Oct. 5 is Fisheries Day, and there will be coastal clean-up in Oton, Iloilo at 7:00 a.m. to be followed by lectures on fish conservation, Aquaculture and on Postharvest Value Adding (Tilanggit and Tocino) at Casa Real.
The Provincial RIC Achievement Day will also be held on the same day at Casa Real.
Oct. 6 will be Livestock Day and the activities slated are: Spaying and neutering for dogs and cats at the Casa Real front lobby and Seminar/orientation on livestock production technologies (AI Swine & Goat Farming) at the conference room of the National Museum Western Visayas.
The weeklong celebration will culminate on Friday (Oct. 7) with the holding of the Farmers Congress at the Iloilo Sports Complex starting at 8:00 a.m.
Gov. Arthur Defensor, Jr., together with other provincial officials, will grace the occasion which will celebrate the achievements and contributions of the farmers and fisherfolk in our society.
The event will be highlighted by the awarding of Outstanding Rural Women, Outstanding Integrated Farming System, Outstanding Farmers Organization, Outstanding Fisherfolk Organization, Best Landscaping, Best Booth for Fisheries Display, Best Plant on Display and "Pinaka" Biggest Commodity, among others.(via Balita Halin sa Kapitolyo)