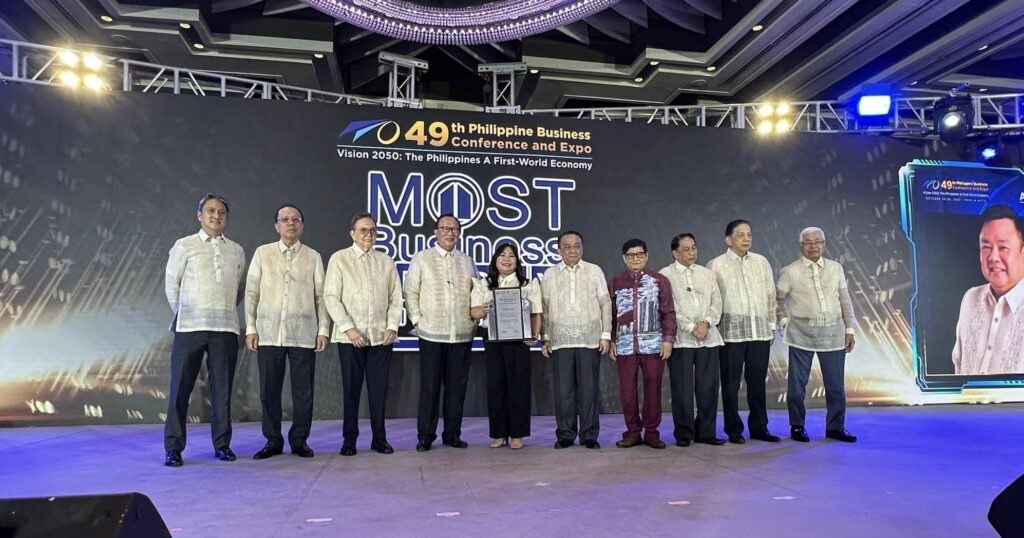 Iloilo City is the country's Most Business-Friendly Local Government Unit (LGU) at the City Level 1B (Provincial Highly Urbanized City) Category for 2023.
The award was given by Philippine Chamber of Commerce and Industry (PCCI) during its 49th Philippine Business Conference and Expo on Oct. 26 at Manila Hotel.
The southern city won the award for showcasing commendable efforts in adopting and instituting innovative and best practices in good governance in partnership with the private sector, significantly benefitting the business community and citizenry in the city.
"This recognition is a testament of our collective efforts in making Iloilo a welcoming hub for businesses and entrepreneurs," Mayor Jerry P. Treñas said.
He urged everyone to continue to work together to build an even more business-friendly city.
In receiving the award, the local chief executive was represented by Iloilo City Local Economic Development and Investment Promotion (LEDIP) Officer Velma Lao.
Iloilo City also won the Most Business-Friendly LGU in 2019, Special Citation Awardee in 2020 and 2022, and recognized as national finalist in 2021.
Treñas earlier stressed that being cited for the award affirmed investors' confidence, and a manifestation of much improved governance and strong Public-Private Partnerships (PPP) in the city.
He initiated several innovative programs to promote the city as business and investment hub.
These innovations include the establishment of off-site payment/business centers in four malls to bring the services closer to the public; and for easy, fast and convenient application, renewal and payment of business permits, and other payment-related transactions.
The LEDIP Office has introduced the Uswag Negosyo Academy (UNA) which boosts the promotion of micro and small enterprise development, incentives for investments, no increase in real property tax, business-friendly consultations, Innovate Iloilo Project, and Iloilo City Business Coordination Council.
"This indicates the relentless effort of Iloilo City Government in improving the ease of doing business. We continue to strive in making the city's business environment conducive for investments. With or without awards, this is our commitment," said Lao.
PCCI annually recognizes LGUs that have demonstrated outstanding efforts in instituting good governance reforms to promote trade and investments, transparency, accountability, and efficiency in delivering business services to generate inclusive and sustainable growth and fast-track local economic development in their localities.
This year's theme "Vision 2050: The Philippines – A First-World Economy" aimed to highlight LGU innovations, success stories and best practices that enable businesses to thrive and become sustainable and competitive in partnership with the private sector. (Iloilo City PIO)