Iloilo City inks waste processing, 250 waste-pickers to benefit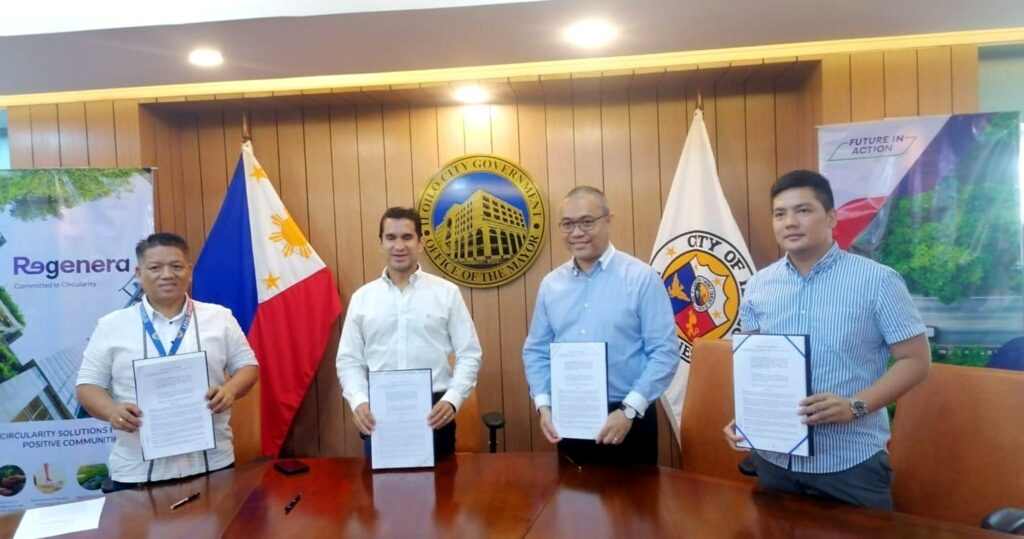 The Iloilo City Government has partnered with the country's leading cement manufacturer, Cemex Holdings Philippines, for co-processing wastes to combat plastic pollution.
"We are thankful to CEMEX Philippines for pioneering this partnership with the City Government. This is one our commitments to create a more sustainable, environment-friendly city," stressed Mayor Jerry P. Treñas.
A ceremonial signing of Memorandum of Agreement (MOA) between CEMEX, represented by its CEO and President Luis Franco Carillo, and the City Government, represented by City Environment and Natural Resources Office (CENRO) head Neil Ravena, was held at City Mayor's Office Oct. 3.
CEMEX Director for Sustainability and Public Affairs Atty. Christer Gaudiano and City Councilor Miguel Treñas witnessed the MOA signing.
Under the MOA, CEMEX will collect low density plastic wastes from the city's Material Recovery Facility (MRF) at Calahunan, Mandurriao which will be co-processed and used as fuel for manufacturing cements.
Ravena said low density plastic wastes constitute 26 percent of the city's daily total volume of waste.
"If we are receiving about 400 tons a day, it means more than 90 tons per day will end up in our sanitary landfill which can reduce its lifespan. So, co-processing will significantly help us in waste management and reduction of plastic waste," Ravena added.
Carillo expressed that they are very happy to sign the collaboration with Iloilo City as he underscored sustainability as very important priority for CEMEX.
"This project is very good example of circular economy. So for us, it is very good to receive these wastes and I think for the city as well, it's great to have a way to dispose of these wastes in a sustainable manner," said Carillo.
Some 250 waste-pickers will benefit from this three-year project, who will be re-organized under Uswag Calahunan Livelihood Association (UCLA), and will receive P1 for every one kilogram of waste CEMEX will collect.
From initial of 10 tons daily, CEMEX intends to increase the amount of waste they will receive from the city.
"If you think about it, every ton that is going to our plant is a ton going to the landfill and I think that is a very good benefit for the city considering that landfills are the biggest source of methane emission, a very damaging gas," Carillo said.
"Hopefully, we will manage to keep increasing the amount of waste that we receive," he added. (Iloilo City PIO)