Iloilo City receives equipment from USAID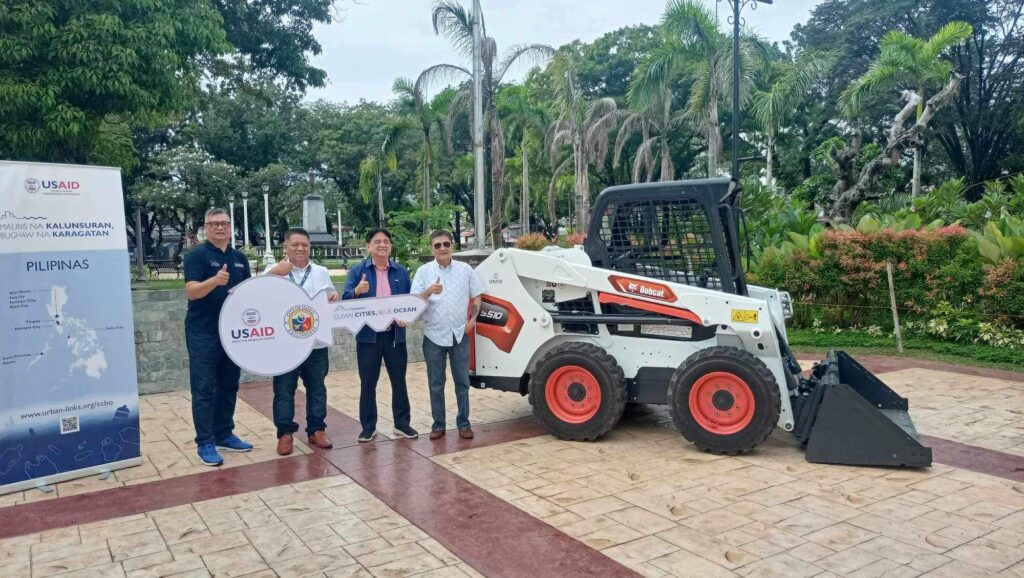 The Iloilo City Government received equipment from United States United States Agency for International Development (USAID) through Clean Cities Blue Ocean (CCBO), its flagship program in combating ocean plastic pollution.
Mayor Jerry P. Treñas expressed gratitude to USAID-CCBO Philippine Country Director Joel Palma who led Monday's official turn-over of skid loader to City Government received by Vice Mayor Jeffrey Ganzon and City Environment and Natural Resources Office (CENRO) head Engr. Neil Ravena.
"We are very thankful to USAID for this logistical assistance. This will be a big boost to our pro-environment initiatives. Thank you for the partnership as we continue to provide Ilonggos with sustainable infrastructural developments and bring Iloilo City to the next level," stressed Treñas.
Ravena said this will be a big augmentation to the city-run Material Recovery Facility (MRF) in Barangay Calahunan, Mandurriao.
With the use of skid loader, they expect a faster sorting of recyclable and non-recyclable materials and low density plastics by the MRF's waste-pickers, who are mostly women members of Uswag Calahunan Livelihood Association (UCLA).
Ravena noted from the existing four trucks of solid waste a day that weigh a total of 15 to 16 tons, they are expecting double or eight to 10 trucks a day that can be processed at the MRF.
"This also means that our material recovery will be doubled and we will have higher compliance for waste diversion," Ravena added.
CCBO provided Cenro with technical assistance such as Solid Waste Competency Index assessment and Cost of Service Analysis for solid waste management.
CCBO also facilitated the city's partnership with CEMEX to which it will ink a memorandum of agreement for them to start collecting low density plastic recoveries from the city's MRF to be used as co-processing material in manufacturing cements. (Iloilo City PIO)