Iloilo City pilot in US, Korea climate projects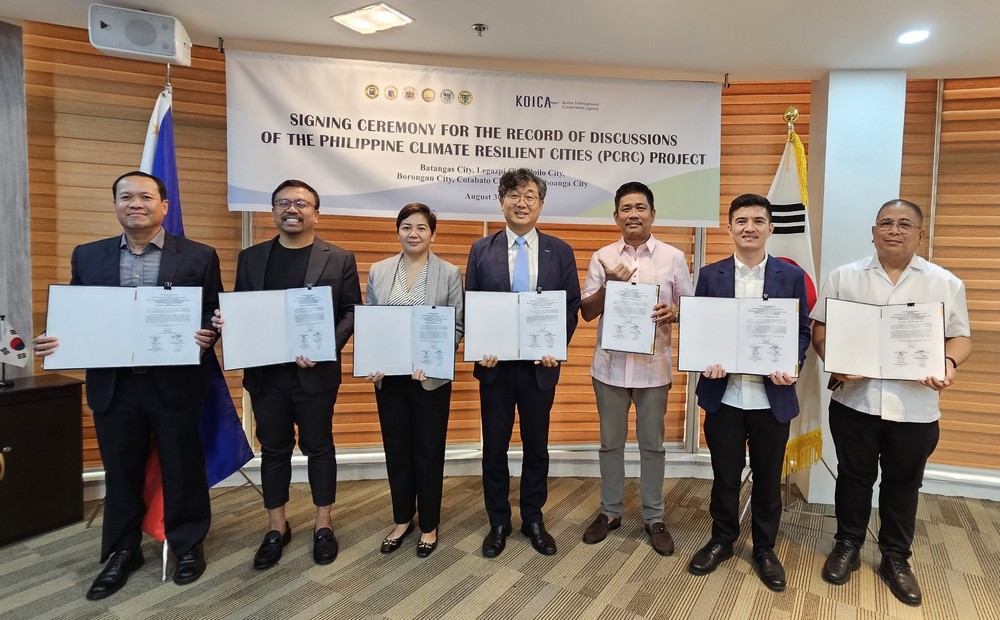 Iloilo City has been selected as a pilot site of the Climate Resilience Cities Project (CRC) of United States Agency for International Development (USAID) and Korean International Cooperation Agency (KOICA).
The metropolis is one of six cities of USAID-CRC connected by KOICA in a joint effort to assist cities in achieving climate resiliency, transforming into Philippine Climate Resilient Cities (PCRC) project.
Iloilo and cities of Batangas, Borongan, Cotabato, Legazpi, and Zamboanga, signed on Aug. 30 the five-year PCRC to improve climate resilience by enhancing their capacity to understand and use climate adaptation technology.
Mayor Jerry Treñas welcomed the latest Overseas Development Assistance (ODA) which will significantly contribute to the city's initiatives in combating climate issues.
Assistant City Administrator Noel S. Panaguiton and City Planning and Development Office Assistant Department Head Arch. Dolly Anne M. Zoluaga represented the city during the signing ceremony.
KOICA Philippines Country Director Eunsub Kim said they will offer technical assistance through training opportunities and visits to Korea and adaptation project with deployment of Korean expert to the city.
USAID-CRC project on-going interventions in Iloilo City include preparation and updating of Climate and Disaster Risk Assessment (CDRA) and Local Climate Change Action Plan (LCCAP).
They also aim to further strengthen the relationship of Civil Society Organizations (CSOs) and academe in formulating development plans.
The Philippine Disaster Relief Foundation (PDRF) will embark on City Resilience Challenge, a proposal design competition for resiliency among cities. They are in the process of formulating the detailed guidelines and is set to be launched by September 12 tentatively.
KOICA noted the nation's heavy reliance on climate-sensitive natural resources leaves it particularly susceptible to the far-reaching consequences of climate change, which encompasses factors such as sea level rise, heightened occurrence of extreme weather events, elevated temperatures, and shifting rainfall patterns.
"These occurrences often lead to the displacement of communities, resulting in injuries, loss of life, destruction of vital infrastructure, disruptions to livelihoods, and hindrances to economic growth. The urban poor are most at risk due to their lack of resources to cope with the threats of natural hazards and effects of climate change," stated KOICA.
Comprehensive climate adaptation technology guidelines will be developed for the six designated cities based on their local circumstances to strengthen the Local Government Units (LGUs) understanding of technologies and facilitate their practical application. (Iloilo City PIO)