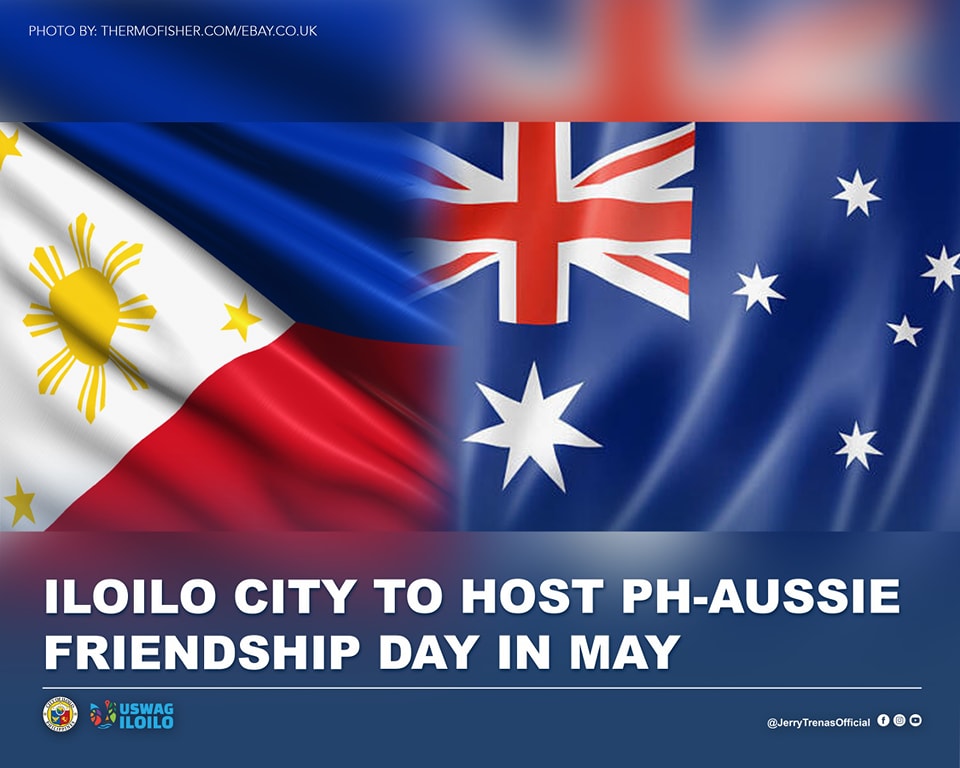 Iloilo City will be hosting the Philippines-Australia Friendship Day on May 19-21.
Mayor Jerry P. Treñas welcomed the big event as a boost to the stronger tourism and economic promotions of the metropolis.
"I am very pleased to inform your office that this year, we will take the celebration back on the road and we will be heading to Iloilo City. We hope to get your support as we host the Friendship Day festival. We look forward to partnering with your office," James Yeomans, Counsellor for Political, Economic and Public Affairs of Australian Embassy in the Philippines, wrote Treñas.
"It will feature a series of cultural, education, trade, and wellness activities as we celebrate the longstanding and vibrant friendship we have with Iloilo and the region, We hope to receive the support in hosting the Friendship Day Fun Run on May 20 along the Iloilo River Esplanade, so we can highlight the City's much admired sustainable urban transformation," Yeomans stressed.
"Today, those people-to-people links continue to grow through members of our vibrant Australia Global Alumni community, many of whom are working and living in the region and nearby provinces, and they will be joining us in Iloilo for this festival, which we hope to contribute to local tourism," he stated.
Australia shares historical links with Iloilo and Western Visayas, the earliest recorded link between two island countries were in the mid-nineteenth century, through trade of sugar from the region exported to the state of Victoria, Yeomans noted.
Another was when pioneering "Manila Men" arrived in northern Australia to work in the pearling industry, many of these first Filipinos were from Western Visayas, he added.
May 22 of each year is designated as Philippines-Australia Friendship Day by Presidential Proclamation 1282 to celebrate the countries' strong and enduring friendship.
The Australian Embassy brought the festivity to countryside including Davao in 2018 and Cebu in 2019, from Metro Manila in 2017 and 2022. (Iloilo City PIO)