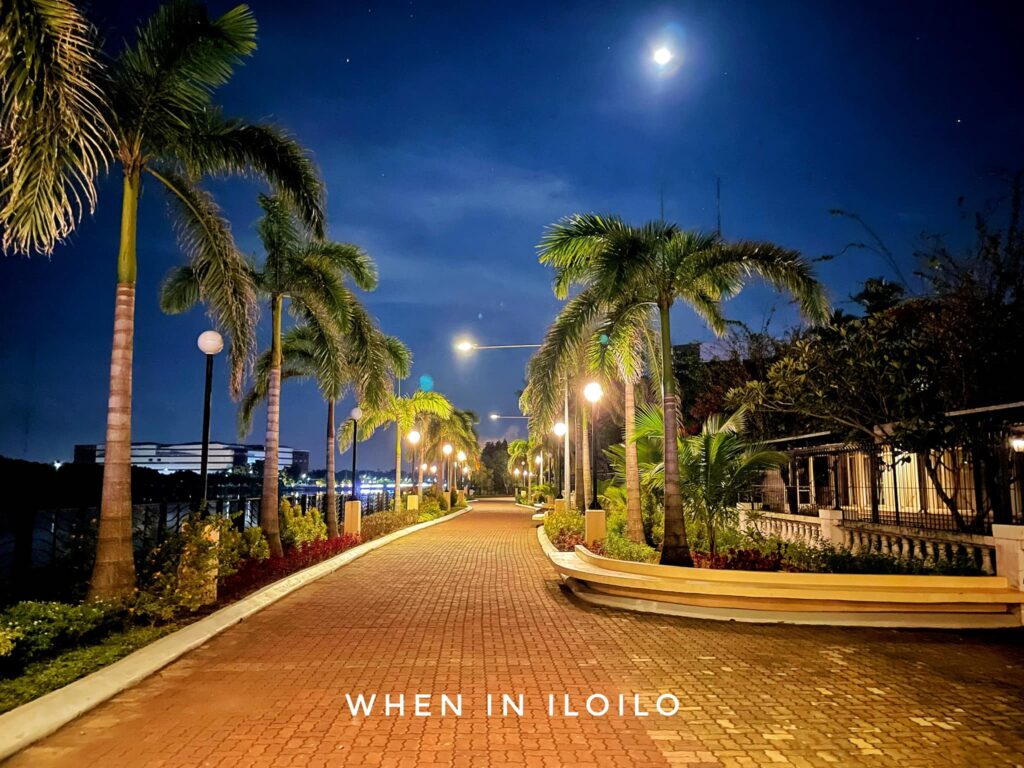 City Tourism Development Office is eyeing to start a 3-hour night tour of Iloilo City in September, the National Tourism Month.

The Iloilo City Night Tour will showcase heritage houses, Iloilo Esplanade, Calle Real, business districts, and other well-lit attractions.
The Iloilo City Government, through the City Tourism and Development Office (CTDO), is developing a three-hour tour showcasing Iloilo City by night that is expected to start in September.
CTDO head Junel Ann Divinagracia said on Thursday that with the renovation and enhancement of the Molo Complex, they are also entertaining the idea of lighting up the heritage building in the city's Calle Real in J.M. Basa Street with the support of the More Electric Power Corporation, to make the area look attractive at night.
The Molo Complex is composed of the historical St. Anne Parish Church, Molo Mansion heritage house, and the Molo plaza.
"We found out during the night tour that guests were enjoying and they could focus on the stories of the destinations since there was less distraction like traffic and people. It is not too warm so they like the cold weather," Divinagracia said in an interview.
She added that they already offered the night tour to a group from the University of the Philippines Alumni Association (UPAA) and the Palawan Electric Cooperative in July and they hoped to try it again with the local media before it would be launched in September in celebration of the National Tourism Month.
The itinerary, which is expected to last a maximum of three hours, included an early dinner by the beach in Villa, Arevalo district thereafter will proceed to Molo district for a stopover at the Molo Complex, will pass by the Esplanade and thereafter to the city's new business district at Megaworld in Mandurriao district.
The next stop will be the Jaro district passing by the National Shrine of Our Lady of Candles at the Jaro Metropolitan Cathedral and Casa Mariquit heritage house, then towards La Paz district and Calle Real passing by the Casa Real of the Iloilo provincial capitol and back to the Esplanade.
"We are optimistic that some of the tourists will opt to take the night tour since it's colder and more peaceful and they get to experience Iloilo City by night," she added.
Interested tourists may want to hire accredited tour guides or ask for assistance from the CTDO, where they will be provided with a free itinerary.
From January to June, the city recorded 145, 872 visiting tourists as per data gathered by the CTDO from the accommodation sector. (By Perla Lena, PNA)