SM City Iloilo art exhibit raises awareness on journey of breastfeeding moms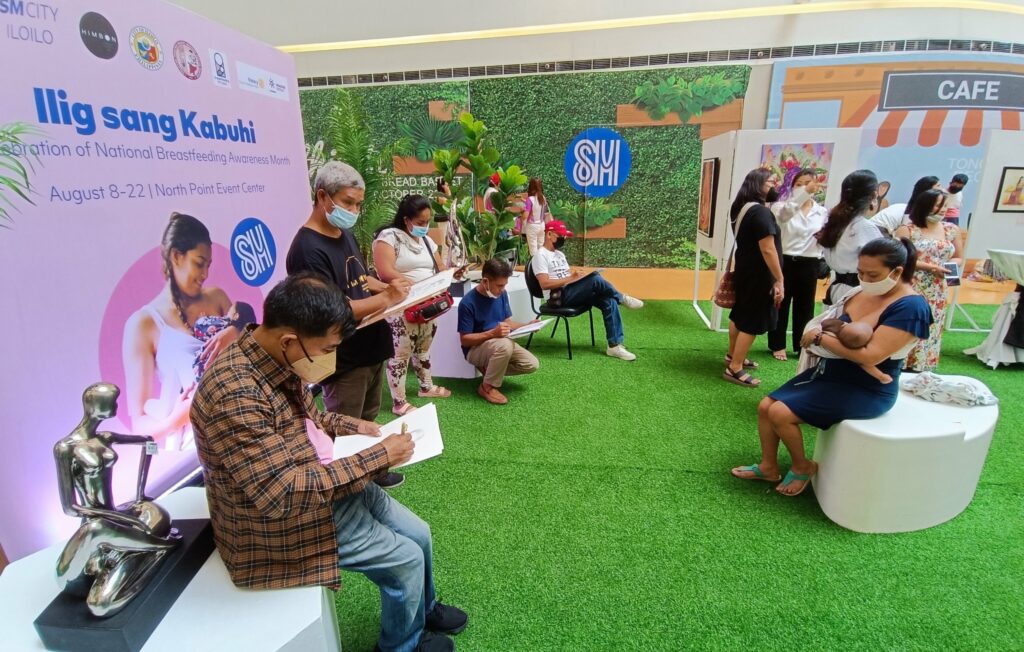 To encourage mothers and soon-to-be mothers to breastfeed for healthier children, 15 Ilonggo artist-advocates created over 40 artworks to raise awareness on the journey of nursing mothers.
The artworks are presented in an exhibit dubbed "Ilig sang Kabuhi" (flow of life) that will run from Aug. 8 to 22 at the SM City here and is a partnership project of the Himbon Contemporary Ilonggo Artists Group, Breastfeeding Ilonggas, Rotary Club of Midtown Iloilo, Philippine Pediatric Society Western Visayas, Iloilo City Government, and SM City Iloilo to mark the celebration of the National Breastfeeding Awareness Month.
Himbon president Harry Mark Gonzales, in an interview on Tuesday, said that as artists they believe that they have a responsibility to promote breastfeeding and its benefits.
He said breast milk is one of the best foods that a mother can give their infants.
"We have daily activities to raise awareness and encourage mothers to breastfeed their infants," he said.
During the opening of the exhibit on Monday, participating artists did a sketching session with some of the lactating mothers and their babies.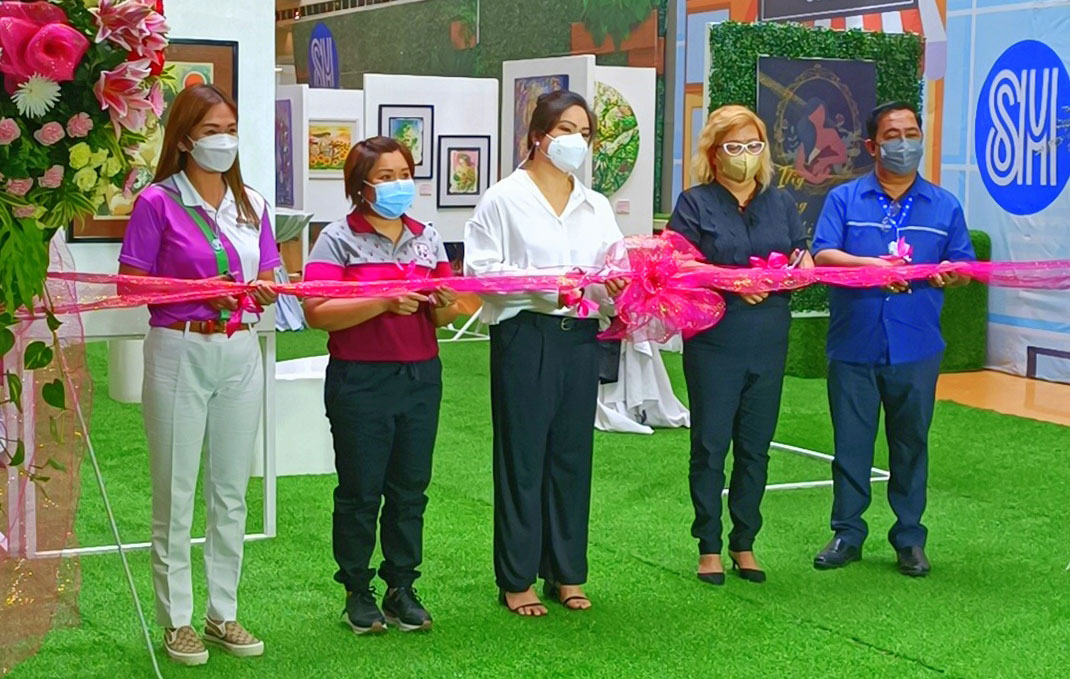 There are also informal talks with artists and short painting sessions for those who will bring with them their art materials.
Participating artists included John Ernie Acedera, Gina Apostol, Brando Banga, Gerundio Buendia Jr., Alan Cabalfin, Eros Endencio, Vic Fario, Rachelle Acla Kim, Gilbert Labordo, Nick Lanes, Vic Nabor, Alex Ordoyo, Atty. Carol Salvatierra, Roneal Torres, and Althea Villanueva.
Apostol, who is also the group's vice president, shared her breastfeeding experience during the opening of the exhibit.
She said that with breastfeeding, mothers infuse antibodies into their children to help them fight chronic illnesses.
"I believe that God has given us the gift of producing a child. That is a miraculous gift for every mother. And aside from that gift of producing a child, God also gave us the gift of protecting the child from illnesses. We should always protect our women to be able to feed their children the gift," she said.
Labordo emphasized in his artwork the importance of sharing or donating the excess supply of breast milk by going through the correct process or connecting with experts.
He said that he was inspired to create the painting because of the breastfeeding journey of his kid that did not even reach a month.
Her wife, according to Labordo, could not produce sufficient milk so they have to resort to formula.
SM Mall manager Engr. Gilbert A. Domingo said that they looked forward to "positively influence acceptance of breastfeeding by mothers as a means to nourish their children" in his message during the opening ceremony. (By Perla Lena, PNA | Photos by Iloilo Today)