Iloilo City is the Most Bike-Friendly in the Philippines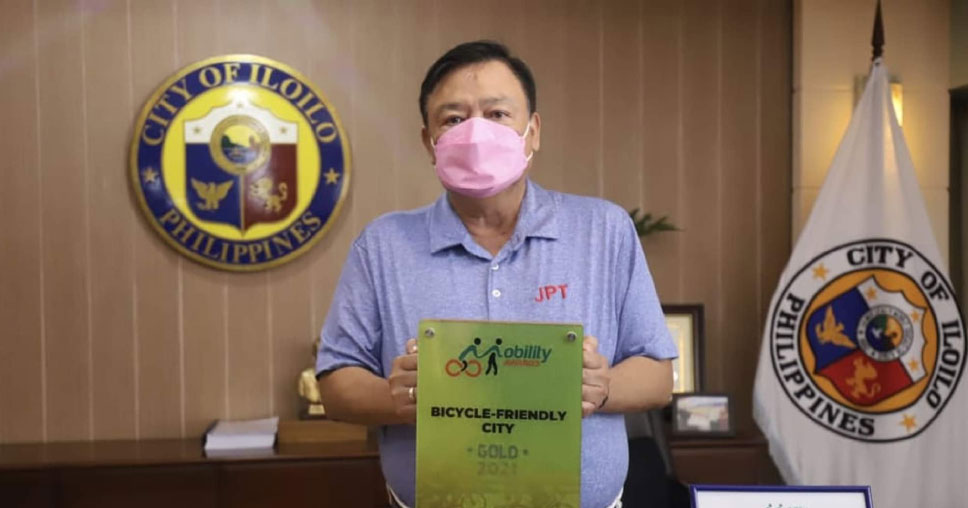 Iloilo City won as top Gold Awardee for the most Bicycle-Friendly City in the Philippines during the inaugural launch of the national Mobility Awards 2021 last November 25.
The event was held in celebration of National Bicycle Month and observance of National Climate Change Week.
Iloilo City Mayor Jerry P. Treñas said that the award is a realization of his dream for the city as the bike capital of the country.
"Gintinguhaan ta guid nga mangin mas sustainable ang aton ciudad gani, kaupod sa mga private sector kag individual, ginkilala kita sang Mobility Awards bilang Most Bike Friendly City in the Philippines," Treñas said.
The city's chief executive took pride of the protected bike lanes and interconnected networks towards sustainability.
"I believe that bike lanes contribute more space on the road and create the feeling of safety for many people who would like to bike. We look forward to having more safe, open spaces for the Ilonggos," said Mayor Jerry Treñas in accepting the Gold Award for Iloilo City.
Both cities of Mandaue and Naga got silver in nationwide category, while Cebu City also got silver in Visayas category.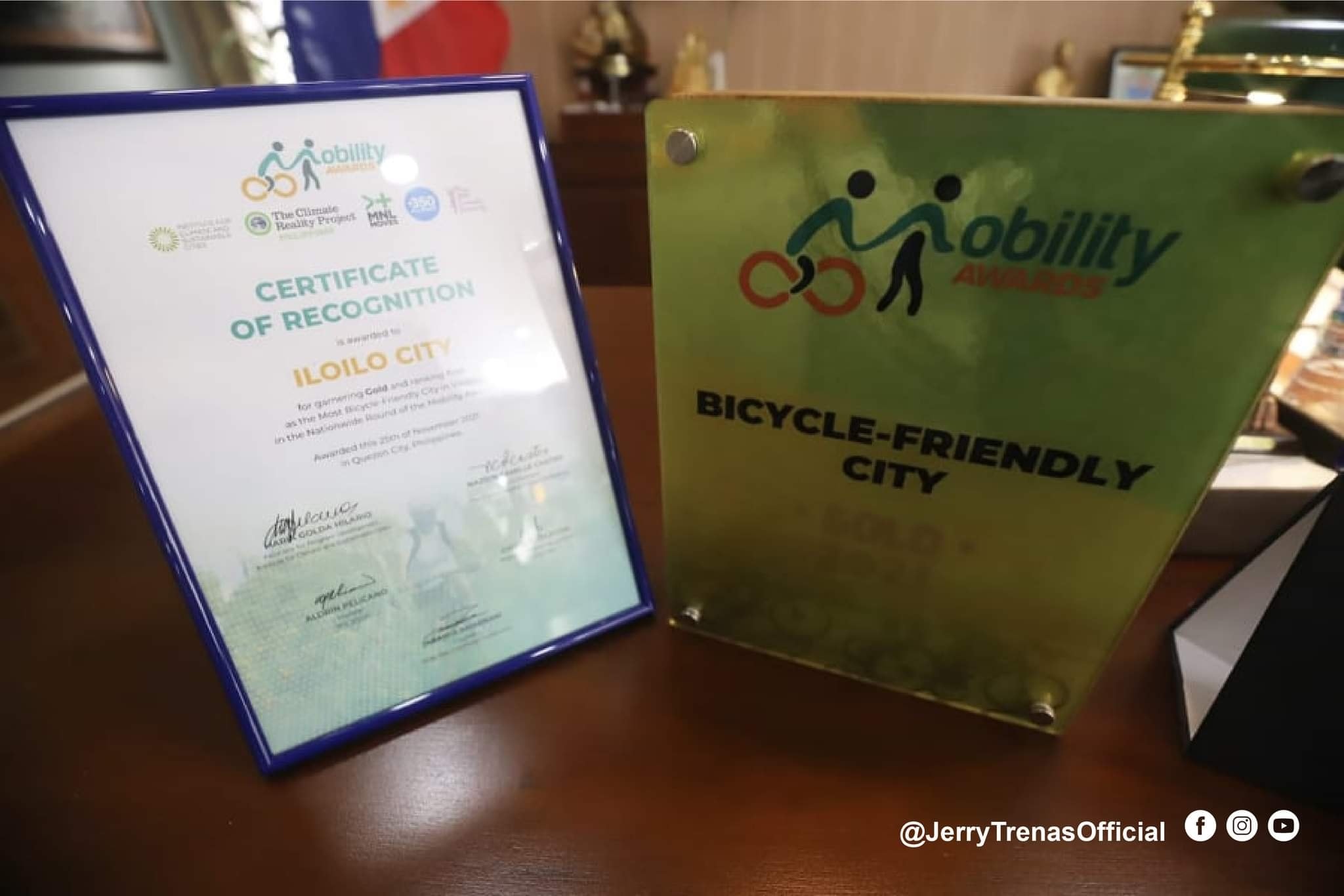 "The mobility revolution has really forged ahead, this year's awards echo the call of the majority of Filipinos to prioritize moving people over cars," organizers said.
Commercial establishments and workplaces in Luzon, Visayas, and Mindanao regions were also recognized as well as granted special recognition to cyclist riders who have continued to serve and provide the needs of the public amid the COVID-19 pandemic.
The Mobility Awards is jointly organized by the Institute for Climate and Sustainable Cities (ICSC), The Climate Reality Project Philippines, MNL Moves, 350.org Pilipinas, and Pinay Bike Commuter Community, in collaboration with the League of Cities Philippines, and 27 regional partners composed of civic groups and active mobility advocates across the country.
The initiative aims to replicate and expand the success of its Metro Manila leg in 2020 to cities outside of the capital. The organizers intend to hold the next leg this 2022, which will include cities in NCR and incorporate pedestrian-friendly measures in the criteria. (Iloilo City PIO)