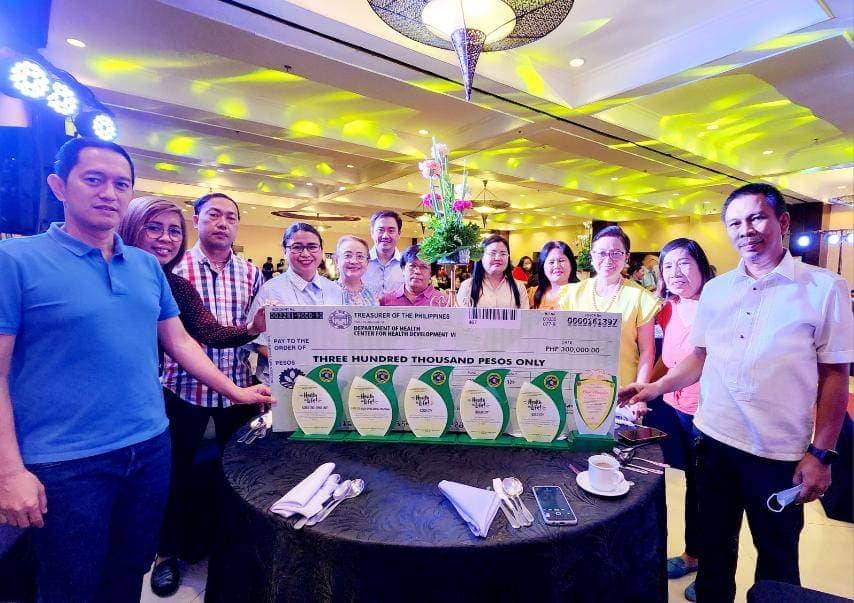 The Iloilo City Government and its City Health Office (CHO) garnered six regional awards given by the Department of Health Center for Health Development (DOH-CHD) Western Visayas for its partners and stakeholders.
DOH-CHD WV Regional Awarding of Partners and Stakeholders was held December 13 at EON Centennial Resort Hotel, Iloilo City.
The awarding highlighted the appreciation and gratitude of the DOH 6 for all the efforts and contribution of stakeholders in the health that paved the way for achievements and accomplishments of the agency.
"Your DOH couldn't have accomplished what we aim to reach without the strong support collaboration, and active cooperation of everyon. Today, we look back on our journey and triumphs and present to you the award as token of appreciation and recognition for exemplary efforts," said Regional Director Dr. Adriano P. Suba-an.
"Our LGU partners have helped us raised the bar of health program implementation
to a higher level and made these practices to be emulated and replicated," he added.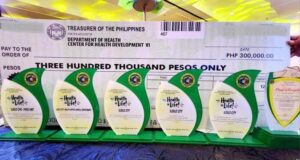 Iloilo CHO received awards under the following categories:
1. Commendable implementation of the Field Health Services Information System(FHSIS)
2. Commendable implementation of the Epidemiology and Surveillance System
3. Dental Health Services Best Practice (establishment of electronic recording and reporting of Form 2)
4. Health Emergency Management (100% DRRM-H institutionalization for 2022)
5. TB Program (top performing LGU for tuberculosis treatment coverage)
6. Iloilo City BHW Federation (#2 top performing BHW Federation with P300,000 performance-based incentive)
The DOH WV CHD is mounting this annual event to recognize its partners and stakeholders who have shown exemplary performance and outstanding contributiion in achieving health program benchmark and core objectives. It also recognizes the health agency's extraordinary commitment in serving the Ilonggos.