Iloilo City boosts energy conservation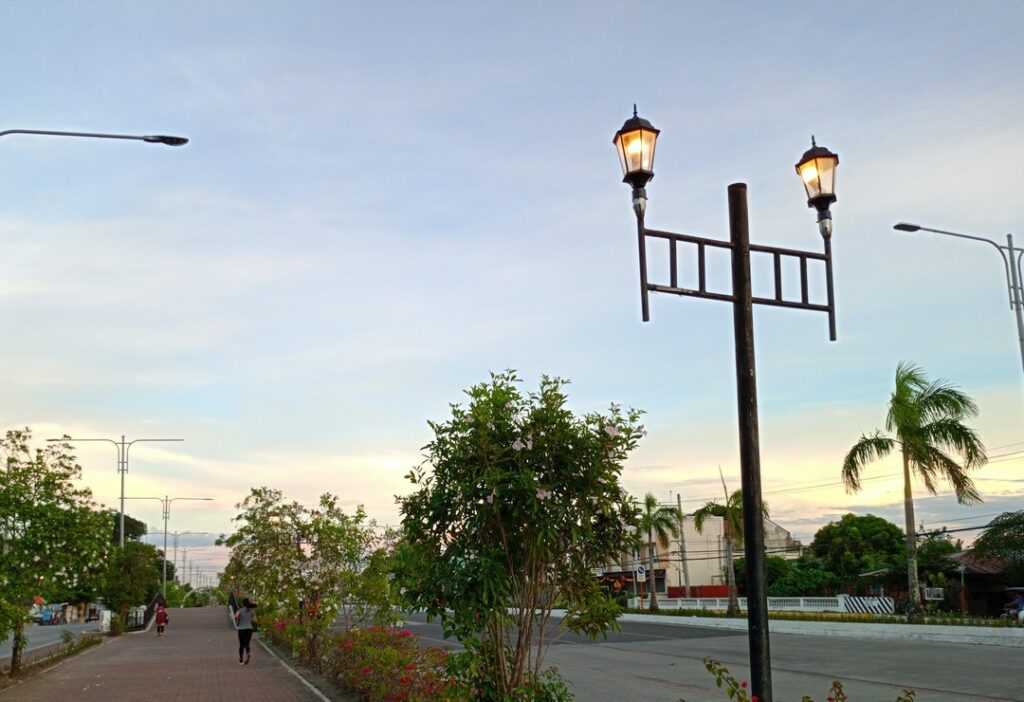 The Iloilo City Government is implementing energy-saving measures after the metropolis was badly hit by a series of power outages last week of April.
Mayor Jerry Treñas issued Executive Order No. 049 May 2 stating that all City Government offices and departments, barangay facilities, schools, local police stations, and other offices dependent on City Government for electricity are directed to follow energy conservation guidelines provided by Department of Energy (DOE).
Other public and private establishments operating here are likewise enjoined to adopt the same.
Unnecessary use of office equipment, such as computers, printers, scanners, photocopiers, air conditioners, electric fans, office lights, and government vehicles, is prohibited. Appliances shall be unplugged at all times when not in use.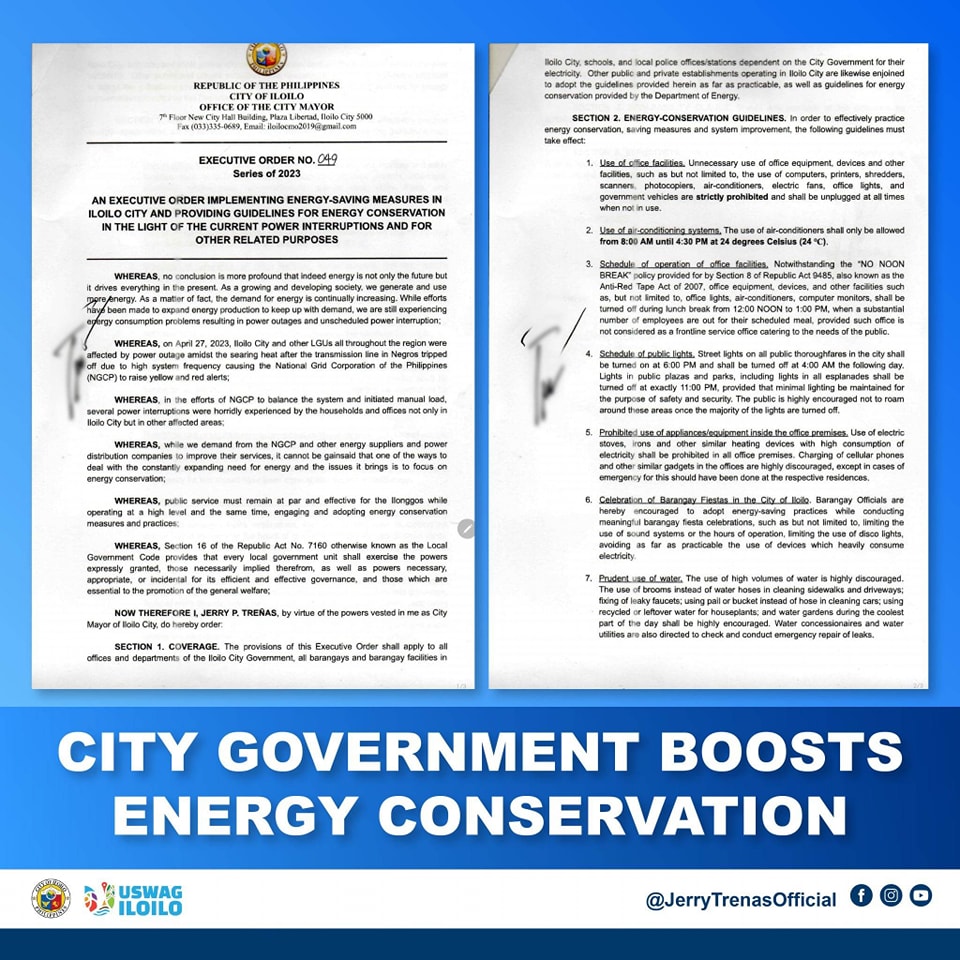 City Hall's use of air conditioning systems is also limited from 8am-4:30pm and maintained at a temperature of 24 degrees Celsius (24 °C).
Office equipment and gadgets must be turned off from 12nn-1pm during lunch break, notwithstanding the "No Noon Break" regulation mandated by Section 8 of Republic Act 9485 or Anti-Red Tape Act of 2007.
Use of electric stoves, irons, and other similar heating devices with high electricity consumption is prohibited on all office premises.
Street lights along citywide public thoroughfares shall be turned on from 6pm-4am; and lights in public plazas, parks, and esplanades shall be turned off at 11pm provided that minimal lighting is maintained for safety and security purposes.
All barangay officials are urged to limit the use of sound systems or their hours of operation, and avoiding use of disco lights and other devices that consume a lot of electricity, in conjunction with celebration of barangay fiestas.
Prudent water use is strongly encouraged, as are practices like using brooms to sweep sidewalks and driveways rather than water hoses, repairing faulty faucets, washing automobiles with buckets or pails rather than hoses, and using recycled water for houseplants.
In order to reduce wastage, water concessionaires and utilities are also instructed to promptly check for waterline leaks and make quick repairs.
The initiative is geared towards utilizing best practices in energy management and conservation as well as empowering City Government employees and the entire Ilonggo community to play an active role in cutting energy waste. (Andrea Pearl Fernandez/ Iloilo City PIO)